3 Virtual Lab Tricks and Treats That Will Put a Spell On You
To get articles like this free in your inbox, subscribe to our newsletter.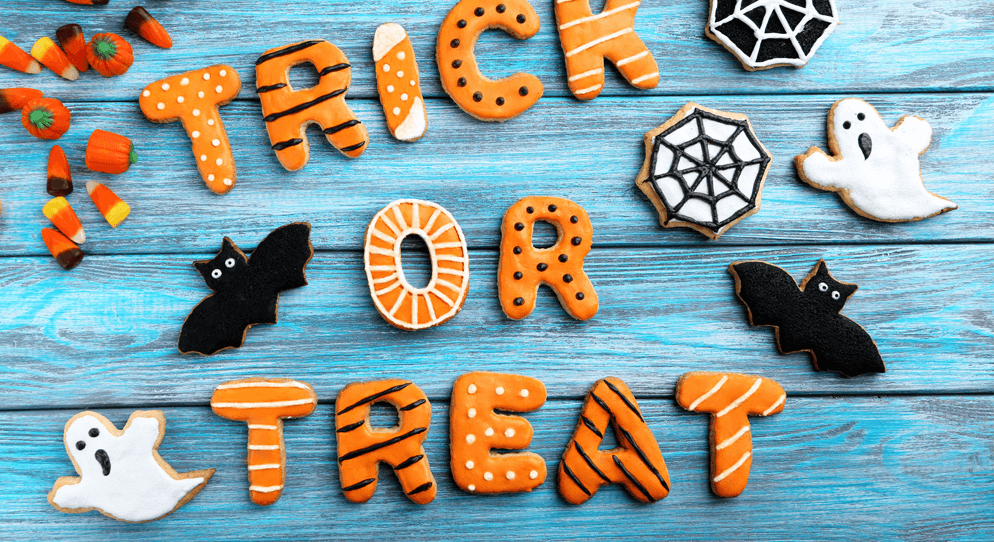 See, when using virtual labs, there are both tricks to watch out for and many treats to enjoy.
So, with Halloween approaching, it seems the perfect time to discuss a few. The only difference is, with virtual labs, trick-or-treating goes on all year long.
Before you get busy carving pumpkins and lighting jack-o-lanterns, let's dive into some virtual lab tricks and treats that can make a true impact on the success of your business.
The Tricks
1. Who covered your UX with toilet paper?
Yes, using a cloud-based training lab should be easy. The interface should be friendly and intuitive. You should be able to get started quickly by leveraging pre-built, fully-licensed templates or easily upload custom VMs with an efficient VM import tool. If the interface for all users (admins, trainers, trainees, SEs, prospects, developers, etc.), isn't simple and efficient – it's a trick!
2. Be aware of the 'monster in the closet'.
Okay, for the record, you don't absolutely need to experience "bill shock" every time you see your monthly virtual lab invoice. Put aside for a minute the detailed cloud pricing calculations used by some providers. First, you need to stop paying for what you're not using because the real monster in your closet is forgetting to shut down inactive labs. Just like forgetting to turn off your A/C when you leave your house – it will come back to haunt you in your monthly bill.
3. Don't trust anyone with a mask!
It's important to know what's under the hood. Not all clouds are the same. And bigger isn't always better, especially when you are trying to migrate a complex, on-premise application to the cloud. The commodity cloud providers don't support many complex networking features, requiring you to modify or re-architect your system to replicate it on the cloud. So, ask questions first and find out who is behind the mask. If you can't upload your complex environment as is – then this is a cloud-based trick! Take off the mask and run!
The Treats
Because it's not really Halloween without them.
1. The Spider Web Icing – spread evenly, for maximum reach…
Whether you're using cloud-based labs for sales demos or POCs, virtual training, support or sandboxing – you'll want your end users to have the highest level of user experience. And in order to do that, the first step is making sure your cloud-based lab provider has a dispersed global infrastructure with data centers near your end users, wherever they are. The distance and complexity of the network path between the end user and the lab application are critical for a fast, high-performance lab application. So, make sure yours does, and your user experience will be just like you expect of your frosting. Smooth…
(Oh, and if your end users happen to be millennials, we strongly suggest you don't let them wait for more than a few seconds for any action. They can turn into spine-chilling monsters if they do.)
2. Just the right amount of Skittles, Reese's, Twix and Twizzlers!
While you want to have candy for every trick or treater that comes to your door, you don't want to end up paying for a lot of extra candy that nobody eats. In the same way, you shouldn't have to pay for labs that were left on accidentally and not used. So, make sure your virtual lab offers resource-saving features to auto-suspend idle environments. Just like Halloween candy, the right amount is less costly but just as sweet…
3. The whole package – it's not Halloween without those Red Candy Apples…
Cloud-based labs are one thing. But a cloud-based solution has to be a true turnkey SaaS model to offer the very best benefits:
You should be able to access virtual labs, complex as they may be, with nothing more than a web browser and an internet connection – without any software plugins or set-up requirements.
You should be able to replicate your existing systems and import your own environments – no re-architecture needed.
And finally, you should be able to scale quickly and easily and enjoy a truly automated solution, relieving you from the need to nag IT and from bill shock.
A true specialized virtual lab solution offers no tricks, just treats. Delicious!
So, beware of what you're eating…. and Happy Trick-or-Treating!
---
What you should do next…
1. Subscribe to our newsletter:
Subscribe to our newsletter below for the latest news, advice and thought-leadership for software professionals. Or visit our blog to browse our most recent articles.
2. Learn how virtual labs can grow your business:
To learn more about how CloudShare helps software organizations grow revenue, increase efficiency and improve quality, visit our resources page. You'll be able to browser dozens of valuable white papers, eBooks, webinars, case studies, and brochures.
3. Get a FREE, no obligation demo:
Discover just how easy it is to create your cloud environment—in minutes! One of our friendly virtual labs experts will be happy to:
Show you the platform in action
Calculate pricing for your business
Set you up with a 14-day free trial
Answer any questions you have
No pressure or obligation