Development and Test in the Cloud: Your First Aid Kit
To get articles like this free in your inbox, subscribe to our newsletter.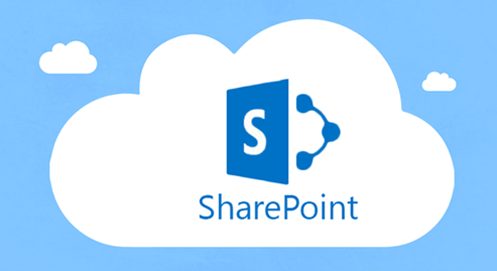 (Last updated in 2018)
Good thing I love my CloudShare team, as I have to drive an hour and 15 minutes every day to reach them. To make this drive tolerable, I use radio. When I started I was listening to a syndicated radio station that kept me laughing the whole way into San Mateo. But recently the station was cancelled. Trembling in road rage fear, I quickly switched to a NPR station via Bay Areas KQED. What does that have to do with this post? I will tell you.
KQED hooked me with their valuable news, but kept me with a first aid kit. That's right, I said first aid kit. Not only did I start listening to KQED, I gave them money. I donated to KQED first because I like the programming, but second because they gave me an awesome first aid survival kit as a gift. How could I resist? This process made me ponder, what is so exciting about a first aid kit? Sure it has useful things in it, but what does it represent? This particular kit was packed not only with medical supplies, but awesome tools like a hand-crank powered radio. A kit like this is something you will use from time to time. When you do, the value of having it is clear, but when you don't use it, it becomes an afterthought. However, without the first aid kit, your safety is jeopardized, and comfort of going about your daily activities. I realized immediately that this is what it means to do Development and Testing in the Cloud.
Most enterprise software applications including SharePoint have, as a best practice, a requirement of always having development and testing environments handy. During initial implementation, you will use the development and testing environment heavily. As a matter of fact, this is where you will spend most of your time. But after POC, Development, Testing, then implementation, the environment may sit idle while the production environment takes over.
But what happens when users demand new features? When do next phases need to be implemented? Do you do this in production? No Way. Making even ad-hoc small changes to enterprise systems, especially SharePoint is like playing Russian roulette or worse. But it's not always fun to keep the development and test environment around.
The problem with having a development/ testing environment always handy is
You have to maintain it
You have to have the hardware for it
You have to re-purpose it
You have to worry about special development and testing software licenses
An on-premise development environment thus becomes a direct cost, and an opportunity cost. But we all know we need to have it. So what is the solution? Development and testing in the cloud.
With this, you:
Eliminate the hardware infrastructure
Streamline maintenance
Make sharing and repurposing zero effort
Get better control of your licenses, or eliminate the need for special licenses altogether
When using the cloud for development and testing all you have to think about is internet connectivity and a browser. This actually makes complying with the best practice of always having development and testing handy easier and less of an irritation. Pleasing executives and development teams and increasing your quality of service.
So, while your developing, think of your Cloud development environment as the best tool you have. When you are done developing, think of it's as the best First Aid / Survival Kit you have.
---
What you should do next…
1. Subscribe to our newsletter:
Subscribe to our newsletter below for the latest news, advice and thought-leadership for software professionals. Or visit our blog to browse our most recent articles.
2. Learn how virtual labs can grow your business:
To learn more about how CloudShare helps software organizations grow revenue, increase efficiency and improve quality, visit our resources page. You'll be able to browser dozens of valuable white papers, eBooks, webinars, case studies, and brochures.
3. Get a FREE, no obligation demo:
Discover just how easy it is to create your cloud environment—in minutes! One of our friendly virtual labs experts will be happy to:
Show you the platform in action
Calculate pricing for your business
Set you up with a 14-day free trial
Answer any questions you have
No pressure or obligation