InnoTech College Provides Hands-on Software Training with CloudShare's Virtual Training Labs
To get articles like this free in your inbox, subscribe to our newsletter.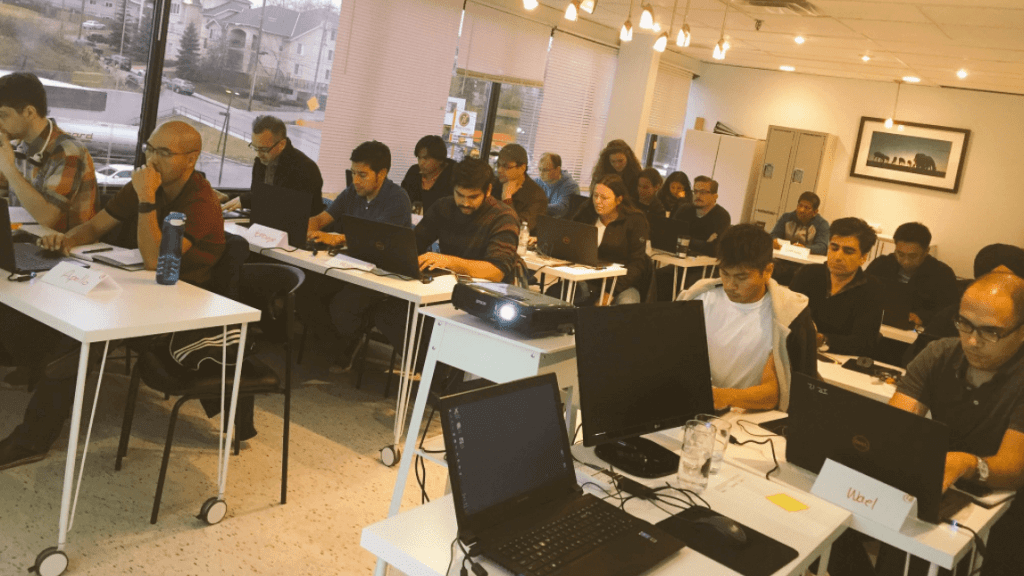 ---
"CloudShare is a game changer when it comes to saving time and overhead costs for class setup. I have one central administrator account from which I can add users and take care of any issue, as well as get usage reports for any student."
Shaundra Bruval, Program Delivery Coordinator, InnoTech College
---
Cloud-based training labs are reaching mainstream adoption among educational organizations of all sizes. No longer the exclusive domain of early adopters or the largest institutions, virtual training labs have come of age!
While everyone agrees that nothing can beat the realistic hands-on learning experience, it's really the financial feasibility and accessibility that has made them take off. And not only that, it's simply good business.
Training schools gain the flexibility to support on-site and remote classes (and homework), self-paced courses, and certification programs –enabling them to easily expand their scope and reach – without the need for additional resources.
With the cost-effective scalability of cloud and the ease of use, schools like InnoTech College are finding virtual labs to be a key enabler of the success of their training programs.
On top of the hands-on experience, it's important for schools like InnoTech to provide each student with an individual environment to evaluate their work. In fact, this capability, along with our ready-made and licensed template for SharePoint 2013 All-Up Work Station were the main reasons InnoTech selected CloudShare. Bruval explains, "Other solutions we looked at had everyone using the same account. This doesn't work in a college environment because it encourages weak students to copy from stronger students rather than working through the exercises on their own."
Some of the benefits that InnoTech enjoys from CloudShare include:
Quick class setup: Using CloudShare's central admin account, InnoTech's administrator can perform the entire class setup process in less than an hour, saving substantial time and costs.
Custom-tailored solution: CloudShare worked with InnoTech to tailor a cost-effective solution taking into account InnoTech's needs, current scale of operations and expected growth.
Better student experience: Students can access the CloudShare hands-on learning environment from any internet-connected computer with a single click and without installing plug-ins or software.
Flexible functionality and customized templates: Fully-customizable SharePoint templates facilitate environment setup and enable instructors to tweak the environment as needed.
We're happy that CloudShare's virtual training labs are helping InnoTech fulfill the important need for technical education. By minimizing technical and administrative requirements, InnoTech's educators are able to focus on what they do best.
---
---
---
What you should do next…
1. Subscribe to our newsletter:
Subscribe to our newsletter below for the latest news, advice and thought-leadership for software professionals. Or visit our blog to browse our most recent articles.
2. Learn how virtual labs can grow your business:
To learn more about how CloudShare helps software organizations grow revenue, increase efficiency and improve quality, visit our resources page. You'll be able to browser dozens of valuable white papers, eBooks, webinars, case studies, and brochures.
3. Get a FREE, no obligation demo:
Discover just how easy it is to create your cloud environment—in minutes! One of our friendly virtual labs experts will be happy to:
Show you the platform in action
Calculate pricing for your business
Set you up with a 14-day free trial
Answer any questions you have
No pressure or obligation