Best Practices for Customer Training Software in 2021
To get articles like this free in your inbox, subscribe to our newsletter.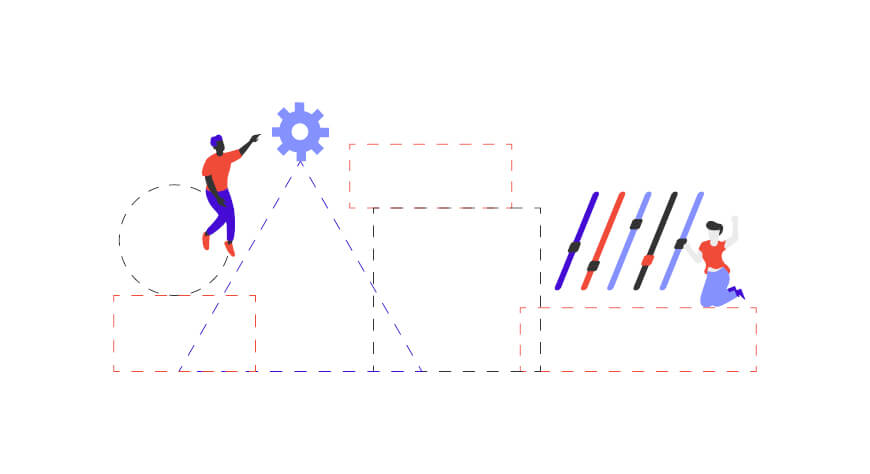 Even the best products can fail if your customers don't understand how they work.
That's because losing sight of the customer experience is easy when you're so involved in the internal development, sales, and support of a software product.
It's important to step back and ask the important question: what happens if you don't have an efficient customer training system in place?
Here's what we do know. American businesses lose $136.8 billion a year due to "avoidable customer switching."
Simply put, customer training isn't optional – it needs to be a core component of your acquisition and retention strategies.
Investing in customer training programs is a huge step towards long-term business success. It's one of the most impactful ways to create game-changing experiences that go far beyond basic user manuals and generic video tutorials.
Why Invest in Customer Training?
Why should you bother learning the customer training software best practices? What benefits can you expect from putting effort into your customer training program?
Better customer loyalty. Clients who receive first-hand knowledge from your business are more connected to your brand and have a higher understanding of your products and services. This personal connection results in better satisfaction rates among customers and helps indirectly drive future revenue. These customers are also more likely to recommend your products to other businesses and professionals in their network.
Retaining current customers. The cost of keeping current customers on board is much lower than finding new ones. Lower your churn rate through customer education to get the most value out of your money.
An opportunity to collect feedback. At the end of each training session, it's worth asking for feedback to find out new ways to improve your education, products, and services. This feedback can provide your internal teams with valuable insights for new feature releases, content marketing campaigns, and more.
We know that developing a customer training program is certainly worth the effort. So, what customer training best practices should be top of mind?
Download the new eBook now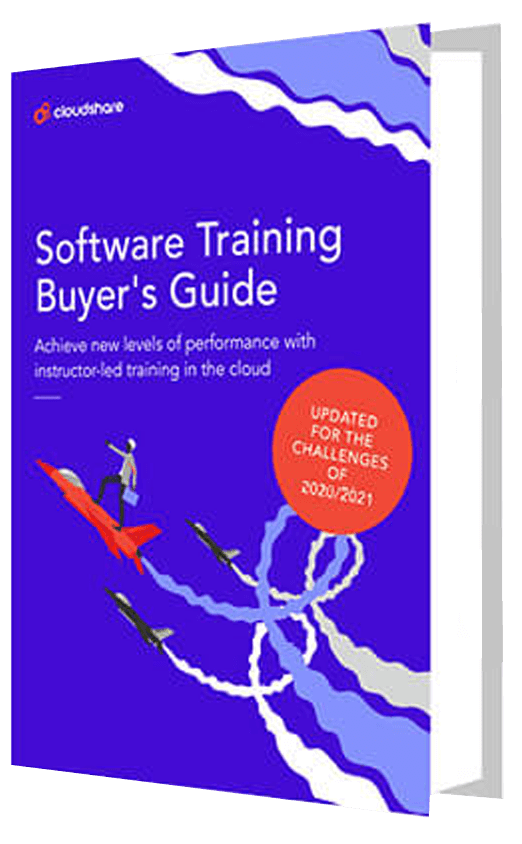 Customer Training Best Practices: What You Need to Know
When designing a customer training platform, it's important to keep the focus on the outcomes you want to achieve.
After all, an outcomes-based approach is one of the easiest ways to prioritize positive experiences.
Here Are a Few Customer Training Best Practices We Believe You Should Know:
Get Everyone Involved in the Process
Customers are the lifeblood of your business. You need to do everything you can to keep them happy.
When it comes to customer training, get as many people and departments involved as possible. Here's why:
Customer success teams know the common problems clients experience
Developers know about the most popular features and selling points of your products
Sales and marketing know what potential audiences are looking for when searching for new products and services
Bringing these teams together to develop a customer training program ensures it covers everything your customers need. It's also a great way to avoid having your teams become siloed.
Ensure Content Is Short and Relevant
The days of the 30-page whitepaper are long gone. Sure, certain customers may enjoy a deep technical resource—but most don't.
Time is money, so your customer training materials should be short and to the point. You only have limited time to successfully onboard a customer. That's why keeping your training focused is essential.
Condense lengthy or confusing sections to make content more concise and digestible. Split complicated topics into separate sections. Avoid using an excessively formal language with talking to most clients, as 65% of them prefer a casual tone regardless of age.
Keep the Process Collaborative
Encourage customers to collaborate during training to form a sense of community around your brand. This way, clients can help not only themselves, but also each other.
A study from the Brandon Hall Group reveals that 73% of organizations were looking to focus more on social learning in the coming year. Modern training platforms have social learning features, such as webinars, forums, discussion boards, private and group chats, and other collaboration-focused features to enable this trend.
Make It Interactive
Live demonstrations and hands-on experiences are by far the most effective ways to explain complicated products or services. If you sell software, offer a live demo in a simulated environment so that prospective customers can see whether it fits in with their workflows.
Interactive training allows your customers to experience the information they're learning. This is a far more powerful and effective style of learning than traditional documentation and demo videos.
Track All Progress
Look for measurable key performance indicators. They will keep you on track and show that your efforts are working. Customer education is not a one-time consideration, so continually improve by collecting feedback from participants and finding new ways to optimize training.
Responding to customer feedback is vital since many clients switch to another company when they don't feel appreciated enough.
You can also leverage the data you collect to further enhance decision-making within your technical support and marketing teams.
Use the Right Software for Customer Training
Software for customer training is now available, and it's practically essential for staying competitive. This type of software includes tools like learning management systems, where businesses can store, manage, and deliver customer education. It's a useful way to stay organized as well.
It's clear that many of the best practices for customer training revolve around digitizing the content and delivering it through dedicated training platforms.
Turn Customer Training Best Practices Into Your Competitive Advantage
Setting up virtual training labs doesn't have to be difficult. Virtual experiences simplify customer education, providing interactive environments for training, sandboxing, digital security, customer support, and more.
Installing a virtual environment for hands-on training is easier than ever, thanks to cloud-based software for customer training. Learn more >
---
What you should do next…
1. Subscribe to our newsletter:
Subscribe to our newsletter below for the latest news, advice and thought-leadership for software professionals. Or visit our blog to browse our most recent articles.
2. Learn how virtual labs can grow your business:
To learn more about how CloudShare helps software organizations grow revenue, increase efficiency and improve quality, visit our resources page. You'll be able to browser dozens of valuable white papers, eBooks, webinars, case studies, and brochures.
3. Get a FREE, no obligation demo:
Discover just how easy it is to create your cloud environment—in minutes! One of our friendly virtual labs experts will be happy to:
Show you the platform in action
Calculate pricing for your business
Set you up with a 14-day free trial
Answer any questions you have
No pressure or obligation