Budgeting for 2021 – Advice from Larry Monaco at Keysight Technologies
To get articles like this free in your inbox, subscribe to our newsletter.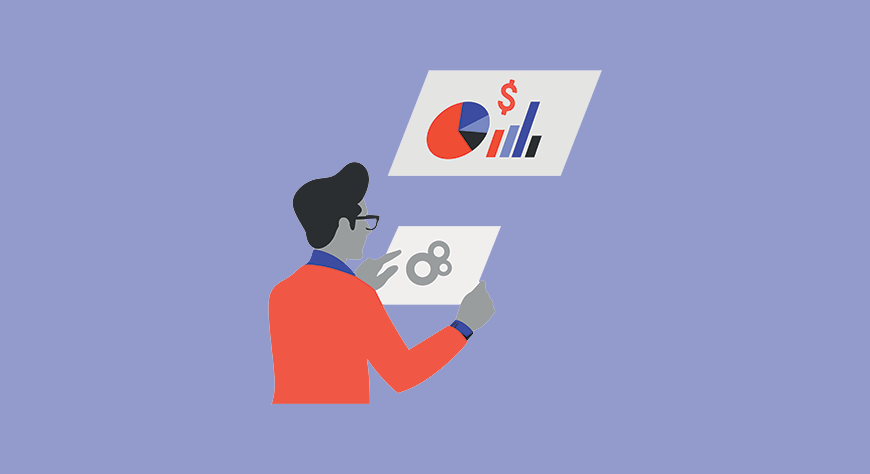 We sat down with Larry Monaco, Director of Professional Services at Keysight Technologies, for a virtual catch up. We discussed how cybersecurity spending is changing in 2021, and the best way to approach budgeting season and its challenges, both old and new.
Hard to believe that budgeting season is upon us once again! How does that work at Keysight?
During our budget season we basically look at what we're expecting to do in the coming fiscal year. At Keysight this starts November 1st so we get into it a little earlier than some other companies. We look at what we're expecting to happen, and then we look at how we get there. 
How does that differ from other companies you've worked with?
Well, some companies start with what they had the previous year and work from there. 'So, you had 10 million – do you need more or less?' We don't look at last year's numbers. We look at initiatives, either existing ones or ones that we're expecting to have, and then we work out the expected profit and loss of each one, and the people and the CapEx we need. Some of these might be OpEx costs too, like internal projects rather than a delivery to a customer. Over the past six months, we've had many people learn Raven 360 and Cloudshare and think how they can use these to create go-to-customer offerings, for example. We factor in these recurring costs in addition to people or hardware, and how they contribute to growth.
Improve Your 2023 Cyber Security Training Results With These 5 Best Practices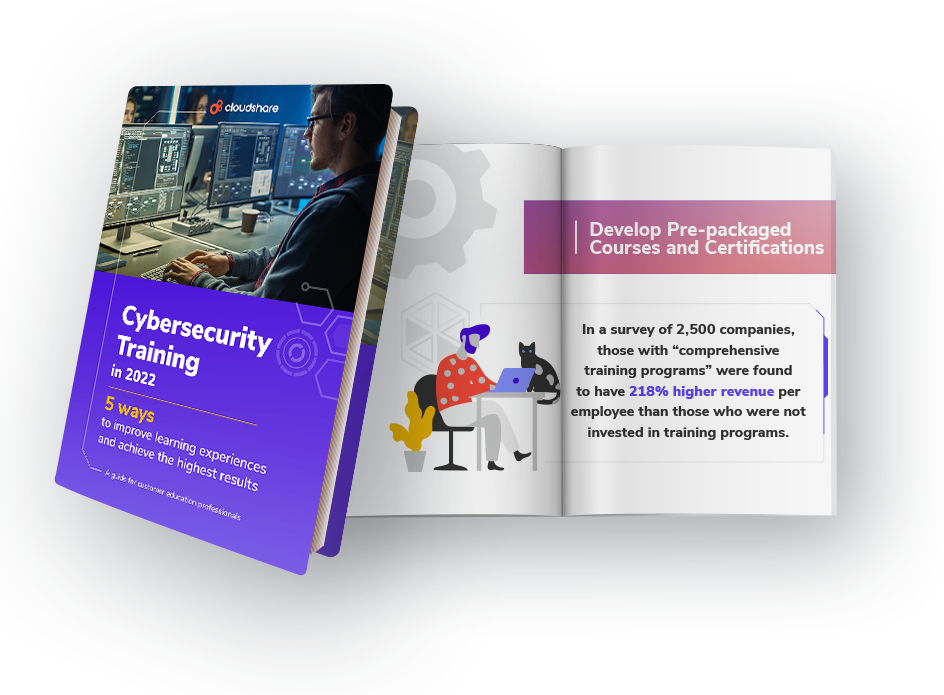 And what do these technologies add to the equation for you?
What they do, is provide us with an opportunity for a hosted product in the cloud.. Here's a great example. One of our initiatives is Cyber-Range. Across the globe, cybersecurity is a prominent challenge, and we offer solutions that allow organizations to test their cybersecurity. Traditionally, we were lab-oriented, so customers would buy the solution and put it in their lab.
More and more companies are doing away with their lab altogether, or experiencing change as their technology is moving into the cloud. Of course, they still need to test and verify the security of the environment. 
We've seen more companies want Keysight to host something in the cloud so that people can test and gain experience on their cyber technology, the process of emulate, evaluate, educate. That's where Cyber Range comes into play.
That's how we started working with Cloudshare, because we wanted to spin up a lab in the cloud and duplicate what the customer wants, to test Cyber-Range. We were then introduced to Raven 360, because a customer wanted a learning environment, with training classes, so that customers could educate themselves and then at the same time they could test the resources to see if they lived up to the right capabilities. This partnership has given us a lot of flexibility combining Raven 360 and Cloudshare capabilities with Keysight's products. We can go to customers and say 'You can get on-demand access to test access with our solution whenever you need it.' Traditionally, Keysight didn't have that on-demand aspect, so we're leveraging that from Cloudshare.
Going back to budget season, do you see any new trends that are up and coming in cybersecurity for 2021?
I'm not seeing a lot of difference from fiscal year 20 to 21. Other than volume. There are definitely more people looking for cybersecurity initiatives. People want expertise, they need to know how best to address cybersecurity within the remote working landscape, and the 'new normal'. This is true across different sub-markets and industries, whether it's IoT, OT/SCADA, Finance, Banking, really across the board this question needs to be addressed.
Here at Keysight, we've had to get comfortable very quickly with remote training on these technologies. The first few months of the pandemic everyone was trying to figure out, what does this mean? How long is it going to last? Now, most companies are resigned that they will be working from home at least for another six months to a year. Some companies have said WFH is continuing until the end of Q2 2021, or even announced the end of face to face training altogether.
What's been the response to that internally?
In our own team, traditionally, they would have said "we don't like remote training, it isn't ideal for the customer", but in the past 9 months we've delivered more remote training than in the 9 years I've been at Keysight! COVID-19 has opened up the need for remote access and remote training, and we've responded to that.
What challenges have you found with remote training in the past, that makes your team say that they prefer face to face?
They've found that the student is more focused in the face to face sessions. They aren't distracted by 'I'll search the web', or 'I can listen but still focus on something else, another screen, etc'. That's the main reason why we've always encouraged face to face training. To maintain the focus.
And now that you've had to move to remote training, how do you combat that?
Well, Cloudshare is hands-on, not a passive lecture. So the way we combat that is more virtual labs. More hands-on content. We've always had labs associated with our training, but we had to modify the structure. Traditionally maybe we had a 2 hour lecture followed by 10 minutes of lab environment. Now, we would have 15 minutes of lecture, followed by 15 minutes of lab. We cycle between lab and lecture, and we find that's keeping people engaged.
Are you measuring that engagement?
Yes, we're using quizzes and certifications, and that's also really making a difference. We can see how well the information came across, how the retention has been. We've always done post-session quizzes, but now we also use polls and quizzes inside the session, in the middle of class. This incremental approach has been very successful.
---
What you should do next…
1. Subscribe to our newsletter:
Subscribe to our newsletter below for the latest news, advice and thought-leadership for software professionals. Or visit our blog to browse our most recent articles.
2. Learn how virtual labs can grow your business:
To learn more about how CloudShare helps software organizations grow revenue, increase efficiency and improve quality, visit our resources page. You'll be able to browser dozens of valuable white papers, eBooks, webinars, case studies, and brochures.
3. Get a FREE, no obligation demo:
Discover just how easy it is to create your cloud environment—in minutes! One of our friendly virtual labs experts will be happy to:
Show you the platform in action
Calculate pricing for your business
Set you up with a 14-day free trial
Answer any questions you have
No pressure or obligation