How Virtual Experiences Support Better Customer Education, Acquisition, & Retention
To get articles like this free in your inbox, subscribe to our newsletter.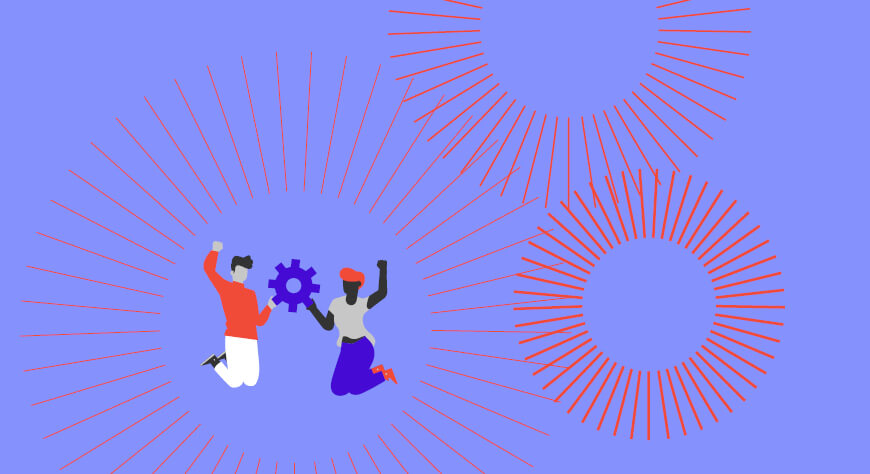 Why are virtual experiences the secret weapon to better customer education, acquisition, and retention?
The answer is simple. They create engaging experiences that cater to specific customer needs.
Virtual environments give companies a flexible tool to teach customers about your company, showcase products in an interactive way, and engage customers through every stage of the customer journey.
Despite this, the challenging part for many is implementing the right processes and customer education platform to better acquire, retain, and support customers.
Companies looking to stay competitive must learn how to turn virtual experiences into the ultimate differentiator.
So, how can you turn virtual training into a key aspect of how you manage customer interactions? Let's start by looking at how you can increase customer retention and acquisition with education.
Effective Customer Retention & Acquisition Starts With Education
Let's start with the basics: what is customer education? Customer education training is the process of giving clients the information they need to get the most value out of your product.
That means the primary goal of customer education is to provide relevant information that will improve the customer experience.
And today, these experiences are everything. Gartner found that 2 out of 3 companies compete primarily on experience, and customers are 5 times more likely to buy again from the same company if they have a positive experience.
So, why does education matter so much in your customer onboarding and retention strategies? The benefits of an education-based approach include:
Offer a powerful first impression. The first time potential buyers are exposed to your business and its products heavily impacts whether they will even consider you. Onboarding education helps demonstrate the value of your offering and how it stands out among the competition.
Enforce transparency. Building trust should be your target. An informed customer knows what to expect from doing business with you and will likely have a better relationship with your brand as a result. Provide enough information regarding your products and services and how they compare to the rest of the market.
Provide better customer service. The more knowledgeable a client is, the more effective your customer service can be, resulting in higher satisfaction rates that will keep existing customers coming back.
Remember to keep your customer education materials up-to-date with new product releases and feature updates. Collect feedback from customers to discover new ways to improve your content.
Where Do Virtual Experiences Come Into the Picture?
It's no secret that the traditional sales process is outdated. There are more ways than PDFs, videos, and stale demos to engage customers.
Virtual experiences offer a modern approach that makes it easy for companies to keep the focus on individual customer needs.
These platforms transform typical customer interactions using a multimedia-rich, interactive, and hands-on approach. So, what are the real benefits of a virtual experience? And how do these benefits boost the online customer experience, acquisition, retention, and support?
Create Real-World Experiences
A virtual experience is more than just a simple lecture—it's a simulated environment where participants can interact with your products and services in real-time. In this virtual environment, you can try anything with no risk.
This "try before you buy" setup can accelerate new customer acquisitions since they can immediately see how your software fits into their workflows, the value it provides, and more.
But the advantages go far beyond acquiring new customers. These real-world scenarios can enhance customer training, technical support, and other interactions—boosting retention rates in the process.
Better Flexibility and Accessibility
Customer needs are always evolving, with 76% of businesses discovering just how flexible online learning really is when it comes to blended learning programs.
Keeping your sales demos, documentation, and other support channels up to date with these trends isn't easy.
Virtual experiences streamline customer education by providing flexible learning that's accessible from any computer. Since there's no need for physical meetings, you can plan around busy schedules much more easily.
Personalized & Cost-Effective Support
Cost is a significant barrier when it comes to effective customer education.
With virtual environments, there's no need to purchase and maintain dedicated hardware. It also reduces strain on your sales, customer success, and IT teams as they respond to customer requests.
Your customers can receive hands-on support in an experiential ecosystem that directly addresses their needs.
This gives companies the ability to offer more personalized support without drastically increasing their support costs in the process. Plus, you can use this information to streamline other areas of your sales, marketing, and customer support systems.
Implement a Social Learning Model
Virtual customer education allows your clients to not only learn from you, but also from each other. Through features like voice chats, video conferencing, and discussion forums, the resulting sense of community reinforces brand loyalty and enhances the quality of the training.
While some companies dismiss virtual education for its lack of face-to-face interactions, modern platforms have largely addressed this issue through collaboration tools. Studies have even shown that 66% of brands find that online communities impact customer retention.
Connected virtual experiences bring your customers together and keep the focus on the most important goal: customer success.
Empower the Entire Learning Experience
You aren't limited to text, pictures, or videos when you leverage virtual experiences in your customer interactions.
Use all the multimedia tools at your disposal to demonstrate real-world value to potential customers. Whether it's a short video tutorial or an interactive demo, a varied training experience is almost always a more engaging one.
Much like how Microsoft offers online classes for professionals and educators, you can take advantage of the features of digital customer education to help clients better understand your business, how your products work, key differentiators, and answer relevant customer questions directly.
Simplify Your Approach to Customer Education With Virtual Experiences
Customer education helps your clients achieve positive experiences every step of the way. Creating virtual labs doesn't have to be expensive or time-consuming.
Take your customer education training to the next level with virtual experiences for sales enablement, training, sandboxing, support, and many other scenarios. See a quick demo >
---
What you should do next…
1. Subscribe to our newsletter:
Subscribe to our newsletter below for the latest news, advice and thought-leadership for software professionals. Or visit our blog to browse our most recent articles.
2. Learn how virtual labs can grow your business:
To learn more about how CloudShare helps software organizations grow revenue, increase efficiency and improve quality, visit our resources page. You'll be able to browser dozens of valuable white papers, eBooks, webinars, case studies, and brochures.
3. Get a FREE, no obligation demo:
Discover just how easy it is to create your cloud environment—in minutes! One of our friendly virtual labs experts will be happy to:
Show you the platform in action
Calculate pricing for your business
Set you up with a 14-day free trial
Answer any questions you have
No pressure or obligation