The Importance of Offering an Exceptional Demo Experience
To get articles like this free in your inbox, subscribe to our newsletter.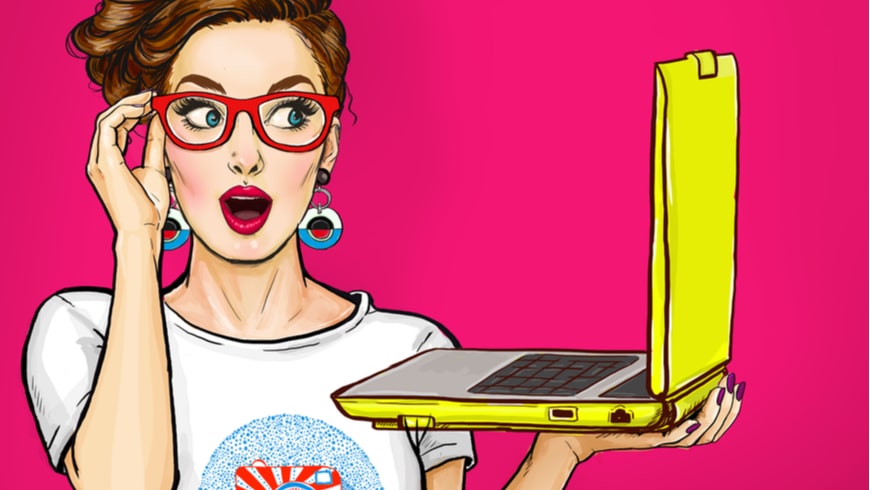 Playing the Game Means Accepting the Digital Rulebook
According to McKinsey, for instance, approximately 80% of B2B decision-makers prefer virtual interaction or digital self-service during the sales process. Safety aside, ease of scheduling and lower travel expenses were identified as key reasons for this shift. Moreover, for nearly 74% of businesses surveyed, a digital sales model was equally or more effective at reaching and serving customers than a traditional approach.
Given the above, it should come as little surprise that most B2B companies have embraced a digital go-to-market model for their products, particularly in the software space. If yours is among them, that's good. You've taken the first step.
But if your company is like most, you're still mired in the old way of doing things. You're still too concerned with talking about your products and telling your customers why it's valuable. What you should be doing instead is showing them.
Or better yet, allowing them to see it for themselves.
To do that, you need to rethink your sales process. Rather than viewing acquisition in terms of sales funnels, look at it as an ongoing journey. Focus on integrating the same best practices that make your software compelling into a unified digital experience focused exclusively on the customer and their needs rather than your product or brand.
Personalized, interactive product demos are the cornerstone of this new approach, and beneficial for a multitude of reasons:
The most obvious roadblock to the above is the one phrase every growth-focused business dreads.
Limited resources. You only have so many engineers available to develop custom POCs. You only have so many servers on which those POCs can be hosted. Keeping up means embracing virtual product demos that can scale with your company's needs.
The Power of the Right Product Demo Platform
Here's the truth: product demos don't need to be managed or hosted in-house. Cloud-based product demo solutions provide you with as much on-demand capacity as you need, alongside the ability to seamlessly spin up custom demos without overloading your engineers. With this technology, you can not only accelerate customer acquisition but enhance retention, as well.
First, by tracking how prospects use and engage with your product demos, you can more accurately determine what works (and what doesn't). This allows you to regularly tweak and revisit not only your sales process, but your software. More importantly, it can also help you recapture and re-engage with leads that might otherwise be lost.
Second, by automating busywork and making the necessary data readily accessible to your salespeople, you free them up to focus on what they do best. This allows them to forge deeper, stronger relationships with prospects. And that, in turn, greatly increases the likelihood that those prospects will become advocates in the future.
Now that we've driven home the value of virtual product demos, one question remains — what is it that makes a demo experience compelling?
Product Demo Checklist: How to Give a Demo Presentation That Converts
You can communicate readily with both the prospect and any key stakeholders in the sales process.
Sales collateral and data are readily available.
The prospect is free to interact and experiment with your software.
The demo is presented in an operating environment that mirrors the prospect's own ecosystem.
The prospect is able to gain an understanding of what your product is and how it works.
You understand the prospect's specific pain points prior to providing them with the demo.
The demo schedule is flexible.
The prospect can, at any point, reach out with questions or concerns.
You have access to extensive, actionable analytics to help you understand how your prospect is using the demo.
The transition from buyer to customer is as seamless as possible.
Sell Faster. Convert More. Thrive With CloudShare.
Many B2B companies have embraced digital transformation to some extent. But many have yet to adopt a true 21st-century approach to sales. They're still trying to apply old tactics to an entirely new channel.
With the right technology, your business can rocket to the forefront of your industry, with better sales, faster customer acquisition, and better retention. And CloudShare can help. Our award-winning platform is purpose-built for sales teams, whether you're spinning up a demo to close a sale, hosting an initial proof of concept, or onboarding a new client.
---
What you should do next…
1. Subscribe to our newsletter:
Subscribe to our newsletter below for the latest news, advice and thought-leadership for software professionals. Or visit our blog to browse our most recent articles.
2. Learn how virtual labs can grow your business:
To learn more about how CloudShare helps software organizations grow revenue, increase efficiency and improve quality, visit our resources page. You'll be able to browser dozens of valuable white papers, eBooks, webinars, case studies, and brochures.
3. Get a FREE, no obligation demo:
Discover just how easy it is to create your cloud environment—in minutes! One of our friendly virtual labs experts will be happy to:
Show you the platform in action
Calculate pricing for your business
Set you up with a 14-day free trial
Answer any questions you have
No pressure or obligation