Understanding the Benefits of Labs as a Service for Your Business
To get articles like this free in your inbox, subscribe to our newsletter.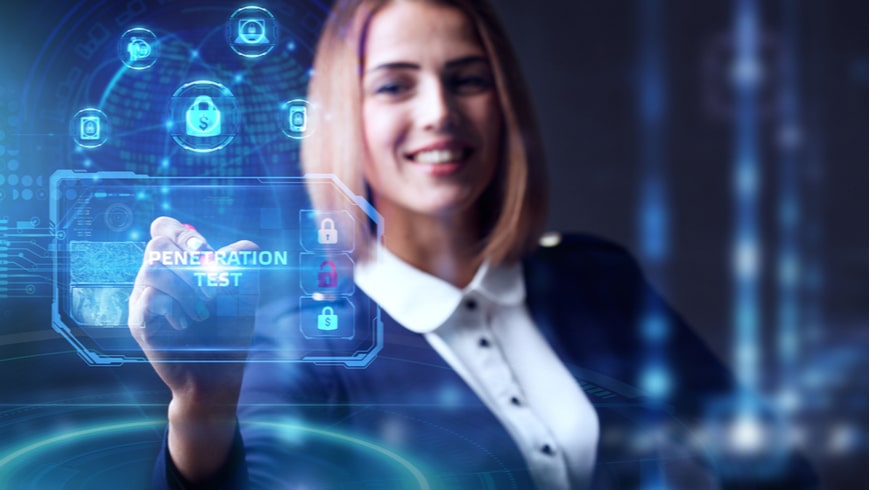 Individual labs are only feasible up to a certain threshold. As you likely well know, bottlenecks are inevitable as a business scales. And these bottlenecks can cripple training, hobble QA testing, and slow the development process to a crawl.
The problem here is threefold:
First, spinning up custom environments takes time. Even with preset templates, different software will have different computing requirements. And every hour spent on configuration is an hour not spent on testing and optimization.
There is also the matter of resource limitations. You only have so many servers and so much bandwidth. If all your labs are in use, the only thing anyone can do is wait.
Finally, owing to their complexity, test labs tend to operate in a somewhat disconnected manner. Data silos are a common issue, one which is only further exacerbated by operational inefficiencies.
Cloud-based labs offer a compelling solution to all three challenges. Known also as labs-as-a-service, they allow a business to immediately deploy as many cloud lab environments as necessary, whether for testing, training, security.
Virtual lab services can scale up or down as much as a business requires, and when paired with greater efficiency, have the potential to significantly cut down on operating expenses.
But what are these virtual labs, exactly? How do they work? And more importantly, how can they help your business thrive?
What Are Labs-as-a-Service?
When we reference LaaS, we're actually talking about the convergence of two similar technologies. The first, virtualization, has been around for quite some time. It decouples software from hardware, allowing for greater flexibility and better remote access.
The second, cloud computing, remains one of the most disruptive technologies in the enterprise. It's effectively virtualization on a more immense scale. The cloud also acts as a primary mechanism for service delivery.
Spinning up a LaaS instance is functionally the same as deploying a virtual machine, with one small caveat. Rather than relying on internal hardware and systems, the resources for a cloud-based system are pulled from a wide, distributed network of systems.
How Can My Business Leverage LaaS?
There are multiple business functions and use cases that are ideal for a LaaS solution. These include, but are not limited to:
Sales enablement: Better proof of concept demonstrations and sales demos. Simpler onboarding for prospects. 
Sandboxing: For virtual security, cloud labs empower your security personnel with a virtual sandbox that lets them simulate all manner of security threats. Sandboxing is also invaluable from a testing and QA standpoint.
Education: Cloud-based labs are both more engaging and more hands-on than traditional training, while also being able to dynamically support learning environments of any size.
Conferences: Beyond training and onboarding, a labs-as-a-service platform can serve as the backbone of an interactive keynote or proof of concept at a virtual or hybrid conference.
What to Look for in Cloud Lab Solutions
Provided you're already sold on labs-as-a-service, your next question likely involves how and where to find a platform for your business. You might be tempted to build your own. We strongly advise against that.
Many new clients only came to CloudShare after trying — and failing — to build their own training labs on a public cloud. Don't make the same mistake they did. Seek out a vendor with the infrastructure and expertise to support your virtual training needs.
Of course, that introduces an entirely new challenge. Namely, how does one choose a LaaS vendor? Drawing on our own expertise, we've compiled a buyer's guide for virtual training labs.
We'd recommend downloading it yourself, but in the meantime, key points include:
Establish what you want to do with your cloud lab upfront. Knowing what you need going in is imperative.
Demand simplicity. A cloud lab should not be difficult to use, nor should vendor support be required to use it.
Make sure a vendor's product will integrate readily into your existing ecosystem.
Look for straightforward out-of-the-box pricing coupled with features to help you control costs — i.e. automatic provisioning/de-provisioning, automated suspension of idle environments, granular policy controls.
Ensure you have systems in place to monitor your spending and assess ROI.
Focus on engagement. Whatever solution you choose should be purpose-built with the end-user in mind, designed from the bottom-up for engagement.
Revolutionize Your Testing, Training, and More With CloudShare
If you're struggling to effectively leverage your IT labs, it's likely time for an upgrade. CloudShare can help. Intuitive, streamlined, and completely cloud-agnostic, CloudShare empowers your developers, support professionals, and sales personnel with the ability to create game-changing software experiences.
It's exactly what you need to bring your business into the future — and leave behind your competitors in the process.
Discover what an experience-driven platform can do for your testing, training, and sales objectives. Book your demo today to get started.
---
What you should do next…
1. Subscribe to our newsletter:
Subscribe to our newsletter below for the latest news, advice and thought-leadership for software professionals. Or visit our blog to browse our most recent articles.
2. Learn how virtual labs can grow your business:
To learn more about how CloudShare helps software organizations grow revenue, increase efficiency and improve quality, visit our resources page. You'll be able to browser dozens of valuable white papers, eBooks, webinars, case studies, and brochures.
3. Get a FREE, no obligation demo:
Discover just how easy it is to create your cloud environment—in minutes! One of our friendly virtual labs experts will be happy to:
Show you the platform in action
Calculate pricing for your business
Set you up with a 14-day free trial
Answer any questions you have
No pressure or obligation