Virtual Labs & LMS Integration: The Good, the Bad, and the Why
To get articles like this free in your inbox, subscribe to our newsletter.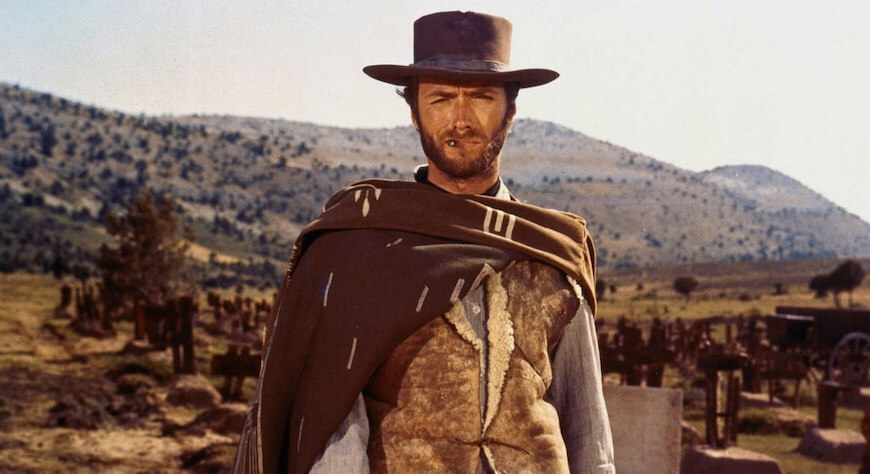 Training is a vital part of the work experience and something many companies still struggle with it. However, the widespread adoption of cloud technology has helped companies realize the advantages of training partners, customers, and employees through virtual labs.
Companies are now embracing learning management system (LMS) integration, combining the rigor and engagement of traditional training,  with the convenience and accessibility you can only find in virtual instructor-led training (VILT).
Virtual labs with LMS integration are a potent way to educate anyone, from existing clients to new employees. For example, imagine your business needs to train employees to use new software or wants to show potential clients the benefits of a new product in a specific instance. The LMS component can impart new knowledge, while virtual labs provide a contained environment to practice what they've learned.
A recent study found that including virtual labs for engineering students improved the median grade of participants by roughly 20%, with students who leveraged the virtual environments achieving a final grade of 83-39% as compared to a median final grade of 67% for students that ignored virtual labs.
Virtual IT labs offer several notable advantages that make them an attractive option. Read on to learn the significant pros and cons that virtual labs with LMS integration can offer your organization.
What is an LMS?
LMS stands for Learning Management System. It's computer software that delivers an educational training platform for your learners – students, customers, and partners.
Through an LMS, instructors can organize courses, create new lessons, monitor learners' progress directly online, offer feedback, and more. The learners follow lessons at their own pace, usually through a browser-based user interface that can be accessed from any machine with internet access. 
This learning environment is easily accessible and scalable, and the lessons can be created to test real-world situations that a customer may face. 
What is a Virtual Lab?
Learning management systems alone are often not enough for technical use cases. 
Virtual labs bring an active, learning-by-doing aspect to training and sales enablement. Integrated with an LMS, the notion of interactive education is enforced by simulating real-life applications. 
For instance, employees may be placed in a controlled environment to experiment with the features of new software that will be used on the job without impacting any live systems.
What are Virtual Labs with Integrated LMS?
What does the combination of virtual labs and virtual LMS look like? These two services team up to create a dynamic learning environment that contains pre-made lessons and an active learning environment. Students can immediately use their new knowledge and skills in a virtual lab to solidify what they have learned. 
Imagine a continuing education course for cybersecurity professionals that teaches students about modern cyberattacks and how to defend against them. The LMS provides pre-made lessons that describe the new attacks and defenses and how to tackle them. Then, the LMS integration enables students to use that knowledge and practice it in virtual labs with simulated real-world attacks. 
LMS integration with Virtual labs creates a powerful tool for remote and scalable learning that provides hands-on experiences for teaching and retaining vital skills. 
What Are Some Use Cases for Virtual IT Labs?
Organizations of all sizes, from small startups to large enterprises, can benefit from an LMS with virtual lab integration, which together can be used to train customers, employees, and partners on a replica of an actual product in a live online session.
These types of labs have been proven so effective that government entities like the United Nations have been known to deploy them for government workers.
Other use cases for virtual labs include building sales demos for potential customers or creating a full-blown proof-of-concept (PoC) that can be shared with customers for evaluation and testing. You can also create other complex cybersecurity and DevOps scenarios in a safe, sandboxed environment to run real-life scenarios and test CI/CD pipelines.
The Pros of Virtual IT Labs
So, how does this type of online program have such an impact on the productivity of an organization? Virtual labs with LMS integration actually feature considerable advantages over other methods of teaching.
Cost
Without the need to rent or reserve physical classrooms, purchase computers, and spend on travel expenses or other logistical costs and expensive equipment, virtual labs are a much cheaper alternative to traditional classes. Learners can connect and engage with the software from anywhere and student management is a breeze.
Convenience
Any lesson planner can attest to the difficulty of managing multiple classes and lining up lessons to fit into everybody's busy schedule. This issue is especially prevalent in the business world.
Virtual training labs are more convenient in the sense that physical meetings aren't necessary. All the work can be completed online, and discussions can be held during online conferences featuring live chat and help from instructors.
More advanced LMS programs also allow live notifications for upcoming tests and online lectures, making scheduling convenient for everybody.
Accessibility
Any machine with an Internet connection can access an LMS session through a web browser. Even clients located on opposite ends of the globe have equal access to your demos, tutorials, and otherwise.
Recent strides in virtual labs have even added touchscreen support, putting the power of the online classroom in your pocket, thanks to smartphones.
This amount of flexibility is essential to staying competitive, as showing the effectiveness of your products is just as important as developing them. If a client has trouble understanding your solution, they will be more than happy to try out a competitor's.
Expandability
Companies often must train large volumes of employees at once. Virtual labs thankfully offer a degree of scalability not found in traditional classroom settings or with just an LMS.
Whether you're teaching a small group of project members or an entire region of potential customers, virtual labs can serve any number of learners without excessive additional cost.
Analytics
The integration of an e-learning LMS platform brings with it extra tools for instructors to keep track of classroom progress. They can monitor the performance, assess grades, and find out where improvement is most needed.
An LMS might report through automated graphs, charts, and statistics about how clients are spending their time using your product, providing your business with unique insights that you wouldn't otherwise have. Add to that, online labs that also track usage and you have a lot of relevant and important data for future training classes.
Effectiveness
It's no secret that experience is the best teacher. Learners retain the knowledge of their work more efficiently when they have a chance to interact with the software directly in a controlled environment – which is the epitome of learning by doing.
Integration
LMS platforms can integrate well with other business applications for organizations to tailor the experience to their own needs and desires.
CloudShare, as a virtual labs provider, is compatible with Salesforce and Hubspot, which allows you to expand your CRM functionality when it comes to proofs of concept and other sales-related tasks.
The Cons of Virtual IT Labs
There is little reason for any modern business to delay the deployment of virtual training labs with LMS integration. However, being aware of the drawbacks is always a good idea before proceeding.
Subscription Fees
Privately hosted virtual lab platforms sometimes charge a nominal subscription fee for the service. In exchange, you get the intricacies of installation handled for you rather than relying on an IT department for deployment.
Setup Time
On the instructor side, figuring out how to set up and customize a lesson online may take some time, though the effort is certainly worth it. LMS solutions tend to offer a high degree of lesson customizability.
Complexity
LMS integration with virtual labs is a relatively new technology. It offers an immense amount of data that, while sophisticated, is invaluable for tracking the progress of your learners' training. Creating the right environment to analyze this data properly can be tricky.
Virtual Labs and LMS – The Perfect Combination
We already know that learning is a visual experience, and learning by doing ensures much higher knowledge retention. When simplifying your education program by making it more accessible and flexible through the cloud, you are improving the training processes that your company relies on to teach partners and customers about your software. 
By creating scalable, real-world training scenarios with virtual labs in conjunction with an LMS, your learners will have a fantastic experience, and you will have analytics data to improve your education platform.
Are you ready to improve your virtual training systems? Learn more about what CloudShare can do for you.
Updated June 2022
Are you ready to improve your IT training systems?
Learn more about what CloudShare can do for you.
---
What you should do next…
1. Subscribe to our newsletter:
Subscribe to our newsletter below for the latest news, advice and thought-leadership for software professionals. Or visit our blog to browse our most recent articles.
2. Learn how virtual labs can grow your business:
To learn more about how CloudShare helps software organizations grow revenue, increase efficiency and improve quality, visit our resources page. You'll be able to browser dozens of valuable white papers, eBooks, webinars, case studies, and brochures.
3. Get a FREE, no obligation demo:
Discover just how easy it is to create your cloud environment—in minutes! One of our friendly virtual labs experts will be happy to:
Show you the platform in action
Calculate pricing for your business
Set you up with a 14-day free trial
Answer any questions you have
No pressure or obligation