Cybersecurity is shifting its priorities – will your virtual training reach its potential?
To get articles like this free in your inbox, subscribe to our newsletter.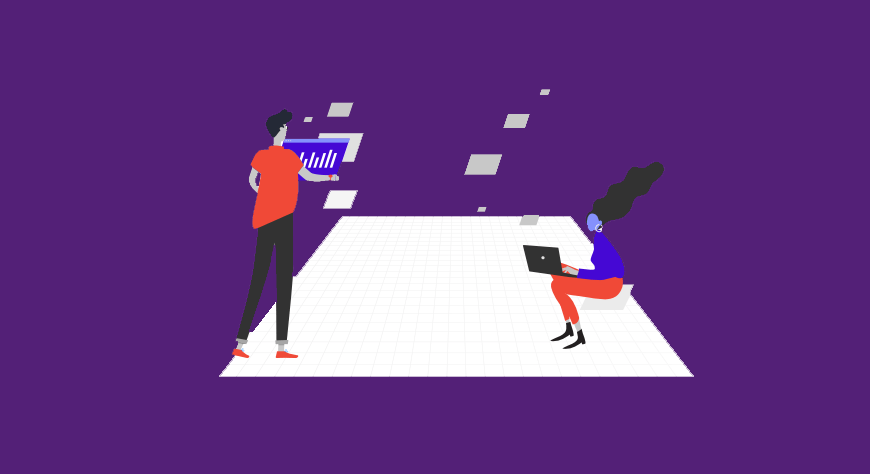 Have you seen this infographic by McKinsey Research that looks at the projected influence of COVID-19 on cybersecurity spending?
Looking closely at the data, it's clear that outside of the obvious drive to protect employees and customers physically from the risk of the pandemic, there is also a shift in terms of technology, media and telecommunications.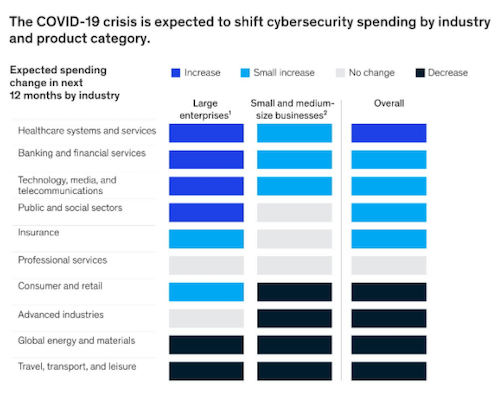 When you look at this side by side with the projected decrease in travel, transport, and leisure budget – it's easy to see the picture being painted, across the globe.
As companies slash travel budgets, and cancel conferences, trade shows, and in-person training sessions, they will leverage this budget to spend on technology and telecommunications that adequately fills the gap.
Sounds smart, but how can organizations grab the best ROI?
Eitan Satmary, CISO at Tufin commented at the peak of the COVID-19 crisis, "IT departments large and small now have the responsibility to keep business running and manage risks in the process. We must balance productivity, agility and security as best we can."
With budget tight, and the future uncertain, training is one element of business as usual that cybersecurity companies can't afford to ignore. However, as companies turn to technology to make up for in-person training, they're often faced with new challenges.
(WEBINAR) Students Are Bored Out Of Their Minds??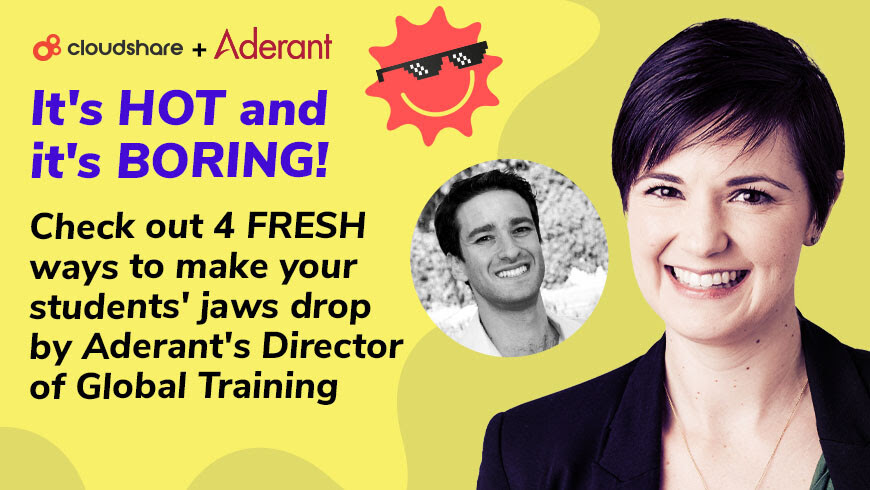 Zoom fatigue steals energy from participants who aren't used to staring at a screen for hours on end. The lack of hands-on support and actual practice results in a hit to retention rates. Morale drops as students feel like no-one would notice whether they are engaged, or not. And all the while, for organizations that have used valuable budget to move to virtual training solutions – they can't afford to get it wrong.
This is where uncovering the best practices is essential, being proactive about finding the tried and true tips for making the most out of a virtual training labs solution. This could be anything from the ratio of instructor-led classes to self-paced learning you implement, to the amount of support touchpoints that you offer your participants, or the addition of innovative extras such as an intelligent gamification layer.
According to McKinsey, "to emerge stronger from the COVID-19 crisis, companies need to start upskilling their workforce, now." Join us for our upcoming webinar, that will focus on how to boost remote training to make that happen with extremely quick time to value. The event will include a product demo from Viggy Book, Director of Training at Tufin Cybersecurity, who will walk you through exactly how Tufin uses virtual labs to ensure business continuity and to maximize on their ROI.
---
What you should do next…
1. Subscribe to our newsletter:
Subscribe to our newsletter below for the latest news, advice and thought-leadership for software professionals. Or visit our blog to browse our most recent articles.
2. Learn how virtual labs can grow your business:
To learn more about how CloudShare helps software organizations grow revenue, increase efficiency and improve quality, visit our resources page. You'll be able to browser dozens of valuable white papers, eBooks, webinars, case studies, and brochures.
3. Get a FREE, no obligation demo:
Discover just how easy it is to create your cloud environment—in minutes! One of our friendly virtual labs experts will be happy to:
Show you the platform in action
Calculate pricing for your business
Set you up with a 14-day free trial
Answer any questions you have
No pressure or obligation