Giving Thanks, Wherever You Are!
To get articles like this free in your inbox, subscribe to our newsletter.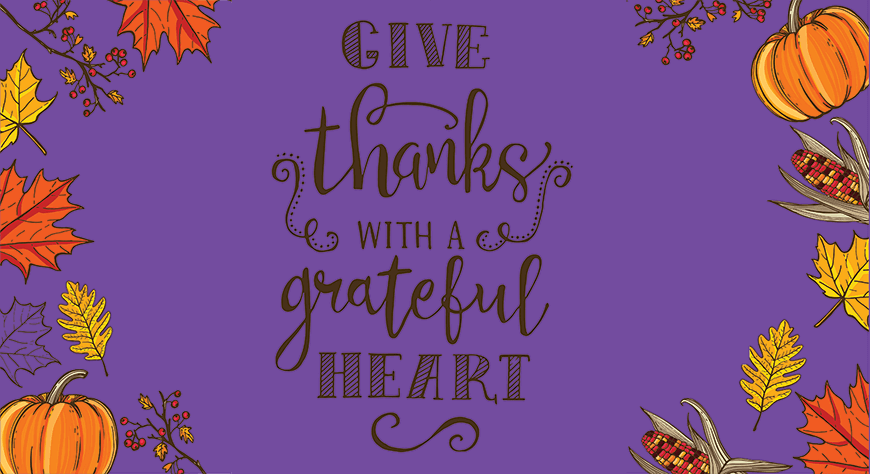 This week in America, it's time for Thanksgiving
But it's good to give thanks, wherever you're living.
When it comes to reflecting on work at CloudShare,
There's so much to appreciate each day of the year.
Foremost, there's the customers who put food on our table.
It's great to have friends and help out as we're able.
We're grateful for relationships that make the work fun
And the impressive examples of gettin' it done.
Take Advanced when they decided to test our platform.
They headed out to a session and met with a storm.
Their trainers arrived but their gear hit a delay.
They gave CloudShare a try and saved the whole day!
How about those partners who work closely to figure
Ways to harness our environments so their customers deliver
Powerful experiences of which they'd be proud.
That's why you can run us on top of Google cloud.
And we'd be very remiss if we didn't acknowledge,
Those leaders who graciously shared all their knowledge.
Like this piece on sales demos with expert insight,
And of course there's John Care with this SE advice.
The inspiration came from other sources, too.
Our clients, our staff, and quite likely, you.
There's this blog from women on challenges and careers,
On pursuing your dreams and how to get there.
So whether you're in San Francisco or old Tel Aviv,
Give thanks, and if you're able, enjoy a reprieve.
'Cause the holidays are coming, Cyber Monday's almost here,
Did we mention cybersecurity and how to prepare?
No matter who you are, wherever you are living,
From CloudShare to you, a Happy Thanksgiving!
---
What you should do next…
1. Subscribe to our newsletter:
Subscribe to our newsletter below for the latest news, advice and thought-leadership for software professionals. Or visit our blog to browse our most recent articles.
2. Learn how virtual labs can grow your business:
To learn more about how CloudShare helps software organizations grow revenue, increase efficiency and improve quality, visit our resources page. You'll be able to browser dozens of valuable white papers, eBooks, webinars, case studies, and brochures.
3. Get a FREE, no obligation demo:
Discover just how easy it is to create your cloud environment—in minutes! One of our friendly virtual labs experts will be happy to:
Show you the platform in action
Calculate pricing for your business
Set you up with a 14-day free trial
Answer any questions you have
No pressure or obligation