It's National Clean Your Refrigerator Day
To get articles like this free in your inbox, subscribe to our newsletter.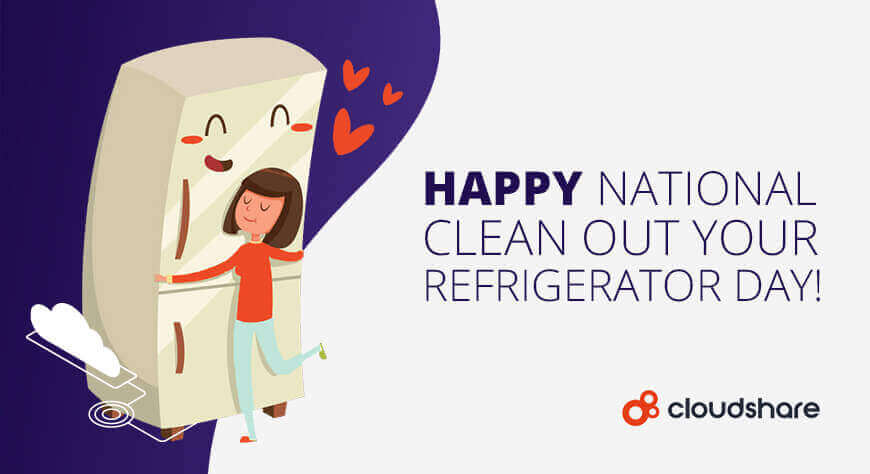 5 simple steps to toss inefficiencies and reboot your team to kick off 2019 clutter-free
Are you scared to open your training department's fridge?
We all know that feeling. You peer inside, size up the month-old lasagna, the mystery meat that's grown a layer of fuzz. How can you deal with all of it? You know the problem isn't going to go away by itself. But you tell yourself you're busy, you just need to get something out of the fridge, and you can't get involved right now.
So maybe you just reach for the milk and quietly close the door, promising you'll take care of things another day.
But not today: November 15th is National Clean Your Refrigerator Day. And today it's time to toss the clutter.
Companies across the US spend $164.2 billion on training and education. But most of that isn't working. Studies show that most employees only apply 15% of what they've learned in formal training to the job. Learning doesn't always translate into behavior changes or improved financial performance. But at CloudShare, we help our partners run successful training and make money at it every single day. We'd like to help you, too, with an ebook that tells you, in 5 simple steps, how to reboot and refresh your training department.
Effective training strategies are like the good stuff in your fridge– everything you want to keep: fresh, delicious milk, eggs, butter, jam, sparkling water. Those are the things you want more of: training that sticks, that employees will remember and apply for years afterward. Training that makes them better at their jobs, and that helps you earn more money.
This ebook gives you 5 simple steps to get your training department performing at their best.
You'll find out…
How to decide what's working and what isn't
How to fix "broken" training and boost retention
How to shop for more effective training ingredients
How to start proving your training team's ROI
…and so much more.
Training can be the active, beating heart of your business. And when it's operating at full efficiency, your whole company will meet its goals more easily, with less wasted time and effort.
---
What you should do next…
1. Subscribe to our newsletter:
Subscribe to our newsletter below for the latest news, advice and thought-leadership for software professionals. Or visit our blog to browse our most recent articles.
2. Learn how virtual labs can grow your business:
To learn more about how CloudShare helps software organizations grow revenue, increase efficiency and improve quality, visit our resources page. You'll be able to browser dozens of valuable white papers, eBooks, webinars, case studies, and brochures.
3. Get a FREE, no obligation demo:
Discover just how easy it is to create your cloud environment—in minutes! One of our friendly virtual labs experts will be happy to:
Show you the platform in action
Calculate pricing for your business
Set you up with a 14-day free trial
Answer any questions you have
No pressure or obligation