3 Terrible Product Demo Fails (and How to Avoid Them)
To get articles like this free in your inbox, subscribe to our newsletter.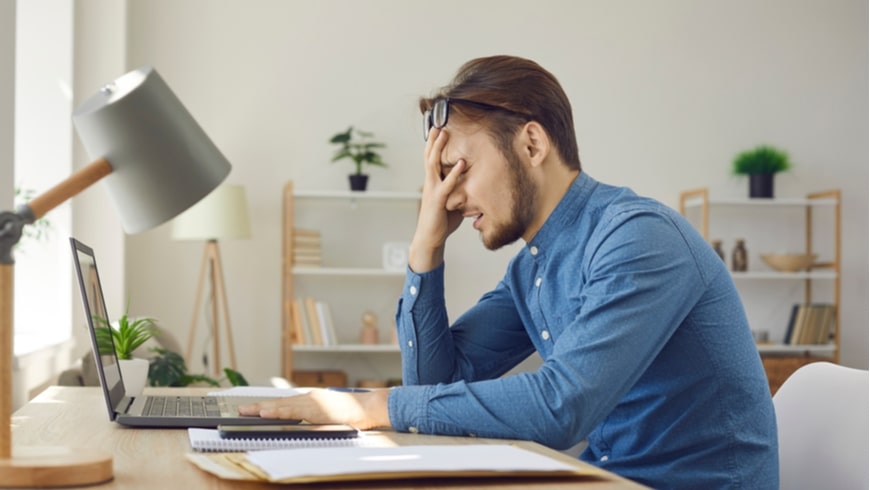 A product demo can be make or break for a brand. It cuts through sales messaging and marketing jargon to ask the most pertinent question: Why don't you try it for yourself?
The best instances of product demos create a real buzz around a brand. In the 1970s, Pepsi had grown tired of coming second-best to Coca Cola, which dominated the soft drinks industry at the time. In a direct onslaught, Pepsi took to the shopping malls of America and asked the very direct question: Why don't you try it for yourself?
Shoppers were encouraged to taste both colas and, to Pepsi's delight, their brand was preferred. In fact, The Pepsi Challenge has been so successful that it's been an ongoing marketing promotion since 1975—it was even relaunched as a social media campaign in 2015.
Not all product demos have the same success. In fact, some drastically fail—after all, the demo is live and sometimes things go wrong. In this blog, we look at some of the top product demo fails of all time, from the bad, to the worse, to the downright ugly. Sit tight, it's about to get awkward…
1. Not-so bulletproof window
Elon Musk is not known for being a wallflower. His "go big or go home" business strategies have earned him the titles Richest Man in History and Techno-King, with Tesla's market cap surpassing a trillion dollars in 2021. Not bad for a man once $100k in debt.
Unfortunately, Musk's marketing ploys don't always go to plan. In 2019, he personally unveiled Tesla's new vehicle, the Cybertruck, which boasted—as a key feature—bulletproof, unbreakable windows.
The unveiling involved a risky product demo, where assistants threw a range of items at the glass: sledgehammers, metal balls. And then, finally, a large metal ball which smashed the window. The truck quickly became a meme and Musk took to Twitter in an attempt to save face. Not the outcome he'd been hoping for.
2. Sticky swiping
Steven Sinofsky, the president of Microsoft's marketing division, did a live product demo of the Surface Tablet back in 2012. For a product all about the touchscreen, Sinofsky faced a big problem when the screen suddenly refused to work. No amount of prodding and swiping could resurrect the device, and viewers watched uncomfortably as Sinofsky became increasingly flustered on stage.
Luckily, in this case, the team had a backup. Sinofsky continued the demonstration with another device, saving Microsoft from what could have been an embarrassing incident. "Swipegate" serves as a good example for other brands taking on the product demo.
(Pro tip: Always test your product beforehand and, in case of disaster, keep a backup close by.
3. Robot-man down
Honda's Asimo was once hailed as the world's most humanoid robot, with the ability to climb over uneven surfaces, reach for objects, play sports, and even dance. Unfortunately, a simple set of stairs became Asimo's Everest in 2006, with a demo that ended with Asimo lying at the bottom of them.
Honda had made a lot of Asimo's stair-climbing skills, and in a bid to cover up the incident, the Asimo team rushed to shield the fallen robot with a screen (presumably to prevent audience members from taking photos). What they didn't realize was that someone in the audience had filmed the whole thing. The clip was put on YouTube and went viral—an embarrassing PR mishap for Honda.
Turn demo fails into sales
The great lesson we can learn from bad demo experiences is that, usually, they can be laughed off. Upside-down Asimo, shielded by what looked like a hospital screen, painted a funny picture for audiences. It lent a vulnerable side to the robot, which worked in Asimo's favor: the product remained in development until 2018, when Asimo was finally retired.
During Musk's live demo fail he did what most of us would do under pressure— swear loudly. Afterwards, he cracked several jokes and had the audience laughing along with him. His customers, working on the basis that "accidents happen", backed the product regardless. In 2021, Cybertruck pre-orders exceeded 1.25 million.
It's all about customer engagement, after all.
The bottom line
The key takeaway from bad demo experiences is that they can happen to the best of brands. Ultimately, they are an opportunity for sales teams to have a bit of fun. Product demos have come a long way from where they started, with sales reps standing awkwardly in a shopping mall
Sales demo software now has features like virtual whiteboards, breakout rooms for discussions, and interactive media. And businesses can use virtual demo software to engage their audiences in virtual product displays.
The worst demo fails show us that—however badly the demo goes—sales ultimately come down to the product. If your product is worth an audience's time, no amount of hiccups can dissuade them.
Want to test the strength of your product? Keep your audience coming back for more with first-class product demos from Cloudshare.
---
What you should do next…
1. Subscribe to our newsletter:
Subscribe to our newsletter below for the latest news, advice and thought-leadership for software professionals. Or visit our blog to browse our most recent articles.
2. Learn how virtual labs can grow your business:
To learn more about how CloudShare helps software organizations grow revenue, increase efficiency and improve quality, visit our resources page. You'll be able to browser dozens of valuable white papers, eBooks, webinars, case studies, and brochures.
3. Get a FREE, no obligation demo:
Discover just how easy it is to create your cloud environment—in minutes! One of our friendly virtual labs experts will be happy to:
Show you the platform in action
Calculate pricing for your business
Set you up with a 14-day free trial
Answer any questions you have
No pressure or obligation