The Top 10 Sales Enablement Podcasts of 2023: Our Full List
To get articles like this free in your inbox, subscribe to our newsletter.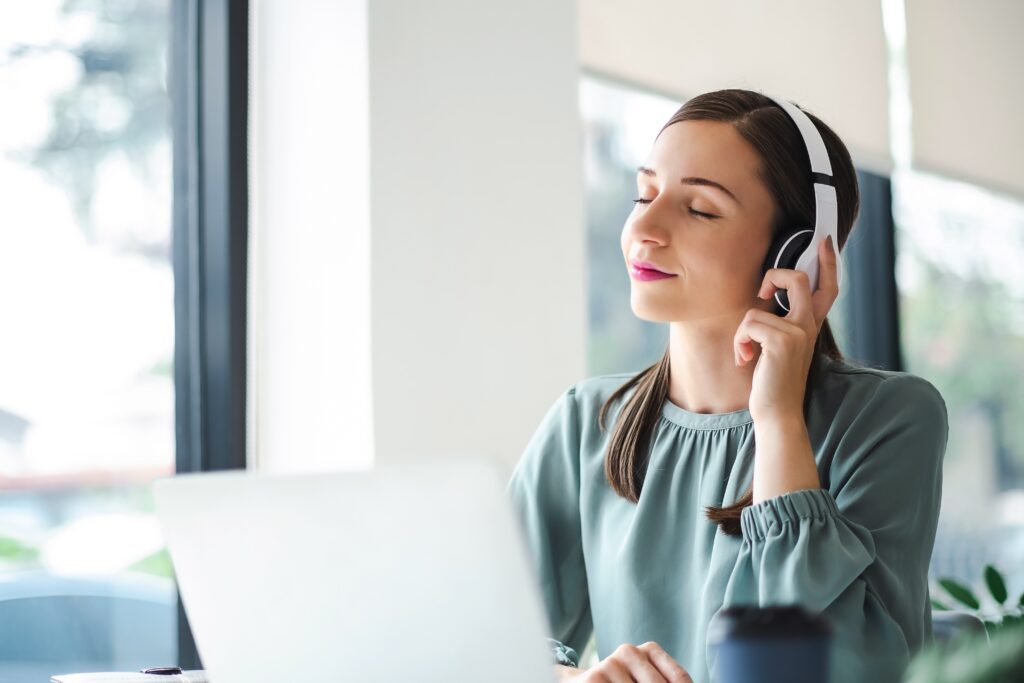 Sales is an industry defined by constant motion and continual growth. As a sales enablement professional, you understand that better than most. After all, developing the careers of your sales team is what you do.
But that requires more than just choosing a sales enablement platform and collaborating with your team. What about your own career?
Given how much time you spend helping other people find their footing, it's easy to neglect your own professional development.  Let this be the year you stop doing so and start focusing a bit more on yourself. To that end, we've collected some of the top sales leadership podcasts — valuable resources to help you grow and improve your sales skills. 
The Adapter's Advantage
New Episodes: Fridays
Duration: ~30 Minutes
Host: Mark Magnacca, Allego President and Co-Founder
We live in a rapidly changing world, more so than at any other point in human history. The Adapter's Advantage exists to help professionals in sales enablement, training, learning and development and academia stay on top of this new landscape. The podcast interviews thought leaders from multiple different industries on how they've overcome some of the most significant challenges of their careers. 
Sales Enablement Pro
New Episodes: Twice weekly
Duration: ~20 Minutes
Hosted by: Shawnna Sumaoang, Vice President, Sales Enablement Pro
The Sales Enablement Pro Podcast covers the latest challenges, trends, and best practices in the sales enablement space, courtesy of one of the top sales enablement communities on the web. We'd also advise checking out the Sales Enablement Pro Book Club, a monthly podcast that interviews award-winning authors who write on everything from sales leadership to adult learning. 
The Sales Hacker Podcast
New Episodes: Monthly
Duration: ~10-30 Minutes
Hosted By: Sam Jacobs, Founder & CEO, Pavilion
Featuring regular interviews with sales professionals from some of the top high-growth companies in the world, the focus of the Sales Hacker Podcast is more on general sales than on sales enablement. That doesn't make it any less valuable to your professional development, however — if you're interested in revenue growth, the connection between sales and broader organizational strategies, and best practices for professional development, you'd do well to give this one a look. 
Andy Paul's Sales Enablement Podcast
New Episodes: Thrice Weekly
Duration: ~30-40 Minutes
Hosted By: Best-selling author Andy Paul
The Sales Enablement Podcast brings in some of the top revenue leaders in the world to talk about topics including critical insights, best practices, skills, technologies, and trends in sales enablement. The podcast features award-winning author and sales expert Andy Paul, who leverages his considerable expertise to ask truly compelling, thought-provoking questions about selling. 
SaaStr
New Episodes: Twice Weekly
Duration: ~20 Minutes
Hosted By: Varies
From a sales enablement perspective, the Software-as-a-Service (SaaS) space is among the most hypercompetitive in the world. SaaStr aims to give listeners a leg up in that market. by interviewing some of the top salespeople, thought leaders, and SaaS investors. In so doing, it provides advice, tips, strategies, and tactics to help sales professionals of all stripes secure their success. 
Sales Enablement Society: Stories from the Trenches
New Episodes: Twice Monthly
Duration: ~20-40 Minutes
Hosted By: Paul Butterfield, President, Sales Enablement Society
The best way to learn is through real-world experience. That's the principle on which Stories from the Trenches was founded. Featuring members from the global Sales Enablement Society community, each new episode gives listeners an inside look at the profession — and more importantly, insight into what it takes to succeed. 
Inside Sales Coach
New Episodes: Weekly
Duration: ~30 Minutes
Hosted By: Mark Garrett Hayes, Professional Sales Coach
If you're looking to find a bit of sales enablement training in podcast form, then Inside Sales Coach is an excellent choice. Available on Google, Spotify, and Apple Podcasts, the podcast offers some much-needed guidance to help sales leaders become better coaches. With each new episode, Mark Garrett Hayes — author of the bestselling Sales Coaching Essentials — interviews a new industry expert or thought leader on a wide range of topics.
Learning is the New Working
New Episodes: Weekly
Duration: ~1 Hour
Hosted By: Chris Pirie, Founder and CEO, Learning Futures Group LLC
Given the breakneck pace at which sales has evolved over the past several years, it should go without saying that becoming a lifelong learner is crucial for your success. But what exactly does that mean? Learning is the New Working explores that question from a very interesting angle — that the modern workplace is currently undergoing a learning crisis, and that learning needs to change not just for sales enablement professionals, but for everyone. 
The B2B Growth Show
New Episodes: Weekly
Duration: ~15-20 Minutes
Hosted By: James Carbary, Founder, Sweet Fish Media; Benji Block, B2B Growth Host & Producer
What does it take for an organization to thrive in the B2B space? That's the question that the weekly podcast B2B Growth seeks to answer, exploring a multitude of topics around B2B sales and marketing. Although only tangentially related to sales enablement, we'd still advise giving this podcast a listen if you're interested in learning more about how sales, marketing, and customer success all fit together. 
The State of Sales Enablement
New Episodes: Varies, Typically Weekly
Duration: ~10 Minutes-1 Hour
Hosted By: Felix Krueger, Founder & Chief Enablement Officer, FFWD
Many of the podcasts featured on this list focused on professional development and training. But that's not the only thing you need to know in order to succeed as a sales enablement leader. You also need a solid understanding of the industry as a whole — which is where The State of Sales Enablement comes in. 
Through a series of interviews with industry experts, listeners will learn everything they need to know in order to truly accelerate their success in the sales enablement space. 
Next Steps: Join Us on LinkedIn to Discuss Your Favorite Sales Enablement Podcast
What we've given you above is by no means an exhaustive list. We've just shared a few of our favorites — a few resources we think any sales enablement professional might find valuable. With that said, we're always looking to learn something new. 
Why not follow us on LinkedIn and share a few of your own recommendations? Not only will you have a chance to interact with some of the top sales enablement professionals in your field, we also regularly share industry insights, product updates, and more. 
You can also check out our cameo on the CRM Sushi Podcast if you're interested in a bit of further listening.
---
What you should do next…
1. Subscribe to our newsletter:
Subscribe to our newsletter below for the latest news, advice and thought-leadership for software professionals. Or visit our blog to browse our most recent articles.
2. Learn how virtual labs can grow your business:
To learn more about how CloudShare helps software organizations grow revenue, increase efficiency and improve quality, visit our resources page. You'll be able to browser dozens of valuable white papers, eBooks, webinars, case studies, and brochures.
3. Get a FREE, no obligation demo:
Discover just how easy it is to create your cloud environment—in minutes! One of our friendly virtual labs experts will be happy to:
Show you the platform in action
Calculate pricing for your business
Set you up with a 14-day free trial
Answer any questions you have
No pressure or obligation