Easily reproduce and share every customer scenario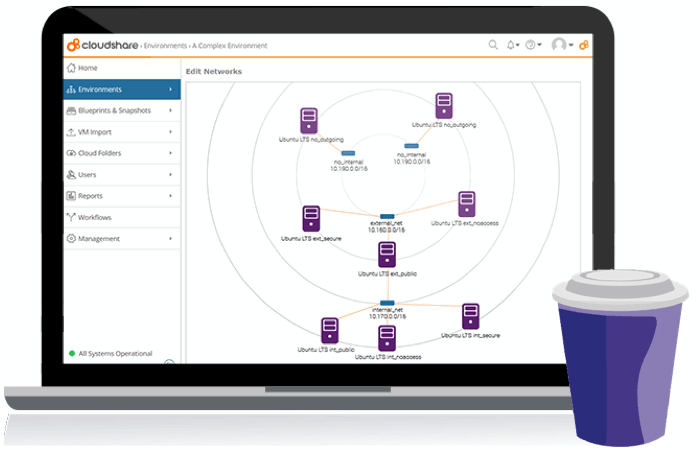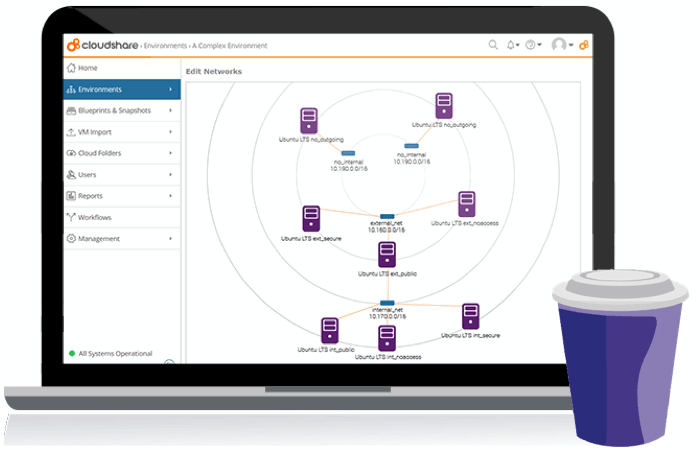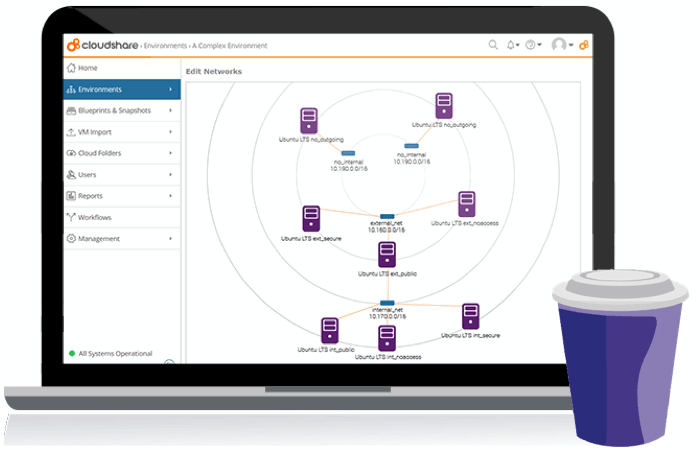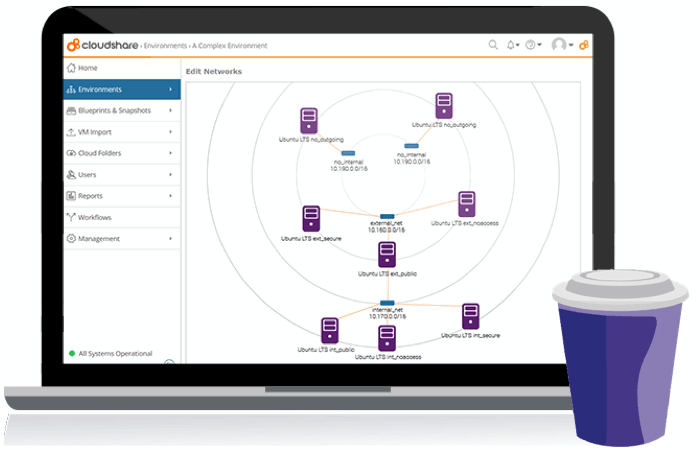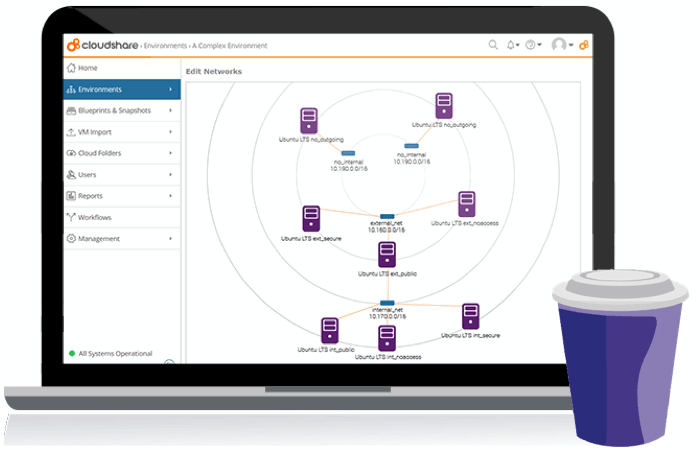 Show me how
Virtual IT Support Solutions
Give your customers better answers to their problems more quickly with a wealth of tools to help your support team work collaboratively while boosting your department's ROI.
Increase productivity
Control costs
Increase collaboration
Improve resolution Quality
Achieve faster ROI
Easy environment configuration means support engineers start resolving problems faster. Multiple technical teams can work on separate issues simultaneously.

Automated environment policies and auto-suspend features reduce costs, shutting down unused labs and removing unnecessary resources.

Blueprints let support engineers hand off issues to other locations or revert to development for true 24/7 support.

Identical copies of product versions and customer environments eliminate errors introduced by manual configurations.

Reusable preconfigured and custom templates spin up in seconds and save hours or days of resources with each support case.
Want to see the power of virtual IT training labs live?
Join us for a demo and learn how our growing community of professionals have taken their services to new heights with our award-winning virtual IT training labs.