3 Thanksgiving Etiquette Rules That Apply to Software Trainers
To get articles like this free in your inbox, subscribe to our newsletter.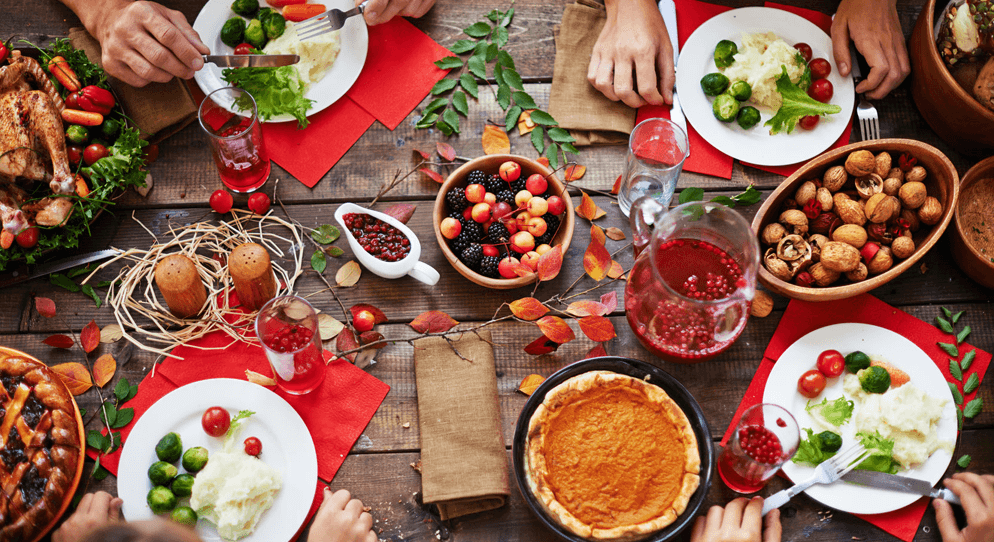 Thanksgiving is a day of coming together and giving thanks and gratitude for those who make us happy. It's a day for us to be thankful for the traditional, delicious dinner that is spread before us. Yum!
While hosts will spend a fair amount of their day preparing in their kitchens, guests will do their best to make a good impression – and both sides will pray for things to run smoothly.
This year, I've decided to take off my chef hat and spend my Thanksgiving at a fellow colleague's home. Trust me, being a Thanksgiving guest, especially at an acquaintance's house, a friend you don't know all too well – can be a daunting experience, at least for me.
And it got me thinking – the things you need to do to as a guest to help create a feel-good Thanksgiving experience actually resemble what it takes to produce a well-run training program.
As such, here are 3 Thanksgiving etiquette tips that can also apply to your software training:
Ask what you can bring. Thanksgiving dinners are not like most dinners, they are feasts – your host might appreciate help. Offer some suggestions for things you are comfortably able to bring. Ask and think how you can truly help. When applying this tip to your professional life, listen well to student needs. Step back and see the training from their point of view and figure out if you are providing them with everything they need. Sometimes, it's not as easy as bringing a pumpkin pie, right?
Don't come empty-handed. Even if your host says they don't want you to bring anything – be creative and bring a gift – non-edible, preferably. Creativity is what makes a great software trainer. Flowers won't do.
Be timely and entertaining. By the time you get there, your host might feel like a martyr after a full day of cooking – getting overwhelmed or frustrated from the amount of work they still have left to do (not to mention the pile of dishes they'll have waiting for them at the end of the feast). Thanksgiving is a communal meal. Be friendly and don't be late. Just like you should aim to create an open dialogue with your students. Keep your training lively – don't be that dud! And respect their time by not keeping them waiting.
Most of all, be confident – whether at the Thanksgiving meal or in the classroom. All trainers know that. Be confident that the coming year will be successful and give thanks for the good.
On that note, I'd like to take this opportunity to wish you the joy of a happy family, the richness of good friends, and the wonders of the holiday season. Have a memorable Thanksgiving.
And last but not least, I'd like to send a big thanks to our clients, partners and followers for your loyalty and support.
---
What you should do next…
1. Subscribe to our newsletter:
Subscribe to our newsletter below for the latest news, advice and thought-leadership for software professionals. Or visit our blog to browse our most recent articles.
2. Learn how virtual labs can grow your business:
To learn more about how CloudShare helps software organizations grow revenue, increase efficiency and improve quality, visit our resources page. You'll be able to browser dozens of valuable white papers, eBooks, webinars, case studies, and brochures.
3. Get a FREE, no obligation demo:
Discover just how easy it is to create your cloud environment—in minutes! One of our friendly virtual labs experts will be happy to:
Show you the platform in action
Calculate pricing for your business
Set you up with a 14-day free trial
Answer any questions you have
No pressure or obligation