4 Reasons for Creating a Virtual Training Culture for your Enterprise
To get articles like this free in your inbox, subscribe to our newsletter.
Digital transformation is having a dramatic impact on business. According to Gartner, an overwhelming majority of executives believe if their companies don't become significantly digitalized by 2020, they won't be competitive. What's standing in the way? A major concern is employee readiness: only 20 percent of workers have the skills needed to fulfill both their current and future roles.
There's a widening skills gap and retaining and cultivating employees has become critical. Since 2010, talent discussion on corporate earnings calls has increased by 25 percent. Research shows top performing companies are five times more likely to have healthy learning cultures – values, practices and processes to develop employees. As for workers, consider this from LinkedIn: "94 percent of employees say that they would stay at a company longer if it invested in their career development."
Here are four reasons why having a strong learning culture is a win for your company, employees, and often a way to attract job candidates.
Make it easy
A common issue holding back employee development is time. In the past, companies often approached education as less of a priority; something employees could squeeze in when activity slowed. That's no longer a viable option if a company wants to remain in business, never mind succeed.
Still, work needs to get done, so look for ways to "reduce the friction" and enable employees to more easily participate. For instance, make training and ongoing education available online and accessible on all types of popular devices. When possible, offer self-paced programs as well.
Remember, employees want to advance their knowledge, and when they know they can do so wherever and whenever they want, you've got a culture that clearly encourages learning.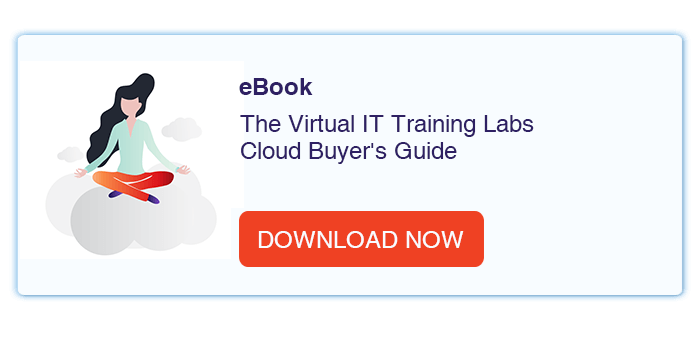 Lead from the top
According to LinkedIn's research, more than half of employees would spend more time learning if their manager asked them to take a course aimed at increasing their skills. Yet, at the same time, talent developers claim the second greatest challenge they encounter is getting managers more involved in employee learning initiatives
If leaders want a learning culture to take root at their companies, the views from the top must echo throughout the company. That means ensuring your managers support participation; assigning, recommending and making all aware of available training options.
After all, at the end of the day, these are the leaders that employees work with most and must answer to.
Mix it up
Education program design and variety is important. You want lessons to stick with employees, for them to learn. When done right – with fresh, rotating and engaging content – you'll create a culture where employees look jump at the chance to participate. Two examples include:  
Consider developing multi-step classes, in which instructors – whether virtual or in person – can seamlessly guide students from level-to-level in a way that makes the most sense.

Use simulated, hands-on training that delivers the excitement of real-world environments, without any chance users can harm resources.  
From gamification to 3D – the ability for instructors to monitor students and step in when help is needed most – virtual training offers endless ways for building dynamic, effective learning culture.
Learning means earning
"Companies that learn fastest and adapt well to changing environments perform the best over time," noted Edward Hess, a professor at the University of Virginia's Darden School of Business.  
The days of learning programs that are "nice to have" or simply a checkbox are over. The digital age has introduced a skills gap, and not only can you bridge that and help your employees perform better, your company can gain a competitive advantage when you get ahead of it.
Simply put, learning means earning, and that's a business culture you want to flourish.
Need to liven up your learning culture? Get in touch and we'll show you how virtual training labs can help.
---
What you should do next…
1. Subscribe to our newsletter:
Subscribe to our newsletter below for the latest news, advice and thought-leadership for software professionals. Or visit our blog to browse our most recent articles.
2. Learn how virtual labs can grow your business:
To learn more about how CloudShare helps software organizations grow revenue, increase efficiency and improve quality, visit our resources page. You'll be able to browser dozens of valuable white papers, eBooks, webinars, case studies, and brochures.
3. Get a FREE, no obligation demo:
Discover just how easy it is to create your cloud environment—in minutes! One of our friendly virtual labs experts will be happy to:
Show you the platform in action
Calculate pricing for your business
Set you up with a 14-day free trial
Answer any questions you have
No pressure or obligation