4 Simple Ways to Cut Your Software Learning Budget in 2020
To get articles like this free in your inbox, subscribe to our newsletter.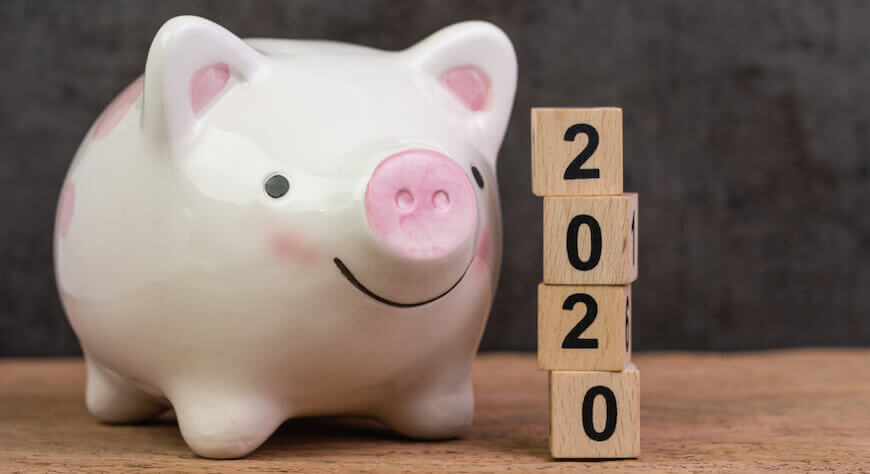 Modern tech businesses know all too well how important software training is for their employees, customers, and partners. Calculating a training budget is a significant challenge that requires many considerations, especially when it comes to the various tools and solutions needed in order to give your learners the best user experience.
It's not uncommon for training budgets to lose focus and balloon out of control. Management has many considerations to make when evaluating what will fit into the learning budget. An LMS, for example, is usually a given. But what about other line items such as instructional design, knowledge base, video, audio, virtual labs, and other training-related software?
WEBINAR
The Secret to 
Delivering Engaging Training Programs with Fewer Resources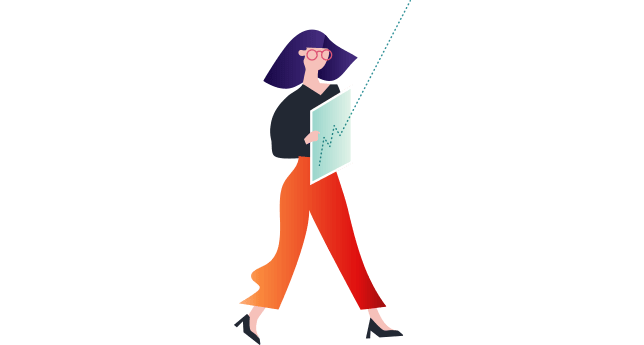 It is well-known that customer, partner and employee training is paramount to the success of any software business. Yearly training budgets must therefore provide companies with enough resources to offer adequate training for any new and recurring users.
However, before training managers can save money on learning budgets, they need to understand what makes up a successful software learning and education budget.
What Should Your Software Training Cover?
Business moves fast in today's digital age. You want to ensure that your customers and employees have the knowledge needed to keep up. Think about the types of problems that your customers, employees, and partners experience. These problems will provide you with a framework for your software training programs.
Not sure what to focus on? Try asking these questions:
What pain points do your customers have?
Are there certain features that your users find difficult to use?
How are you currently spending your technical support budget?
Could you automate certain aspects of your support and training?
Would you save more money by creating a virtual training program?
The answers to these questions will help you identify areas where you can save.
Here are four specific areas companies can improve to save money on their software learning budgets:
1. Leverage Virtual Training to Save Money
Cloud-based training programs are a popular option for modern companies that want to save money on training without compromising on quality. These programs allow customers and employees to receive online training that offers many of the benefits of in-person training without some of the drawbacks. For instance:
Lower cost. Because the sessions are online on separate servers, your business doesn't have to pay for additional hardware or software. You can also scale in additional hardware as you grow.
Higher convenience. Without the need for travel, participants have more flexibility in their schedules.
Better accessibility. The sessions are available on any machine with internet access, enabling users from around the world to engage in training.
Enhanced training. Your customers and employees will receive training in key areas that are important to them.
Detailed analytics. You can track how well a customer or employee is doing in their training using detailed analytics. These analytics will show you where an individual is struggling, if they are doing the training, and other useful metrics.
All of these things offer your company more control at a better price.
2. Assess and Align Customer/Partner Needs With Your Content
You should never create a software training budget without a plan. You need to establish what outputs you expect from your training program. This can include things like familiarizing certain features, expanding general knowledge, or hyper-focusing on certain aspects of your software.
We recommend you ask the following questions:
Are there any holes in employee skills that require attention?
Are customers complaining about certain features or functionalities?
What type of training is necessary?
How long do you believe the training should last?
Do you want to offer in-house or virtual instructor-led training?
Cloud technology makes it easy for you to create customized training plans that cater to the specific needs of your customers.
You can create software training programs that are driven by real-world scenarios that your customers and partners will encounter. This valuable hands-on training is far superior to traditional video and text-based learning.
Remember–customers rely on your software to solve problems for their business. Their relationship with you is solution-driven, and your training budget should leave enough resources to help them become proficient with your software.
You can save a lot of money by focusing on addressing key pain points for your customers and partners.
3. Training Your Instructors
Another commonly overlooked area is the training required to bring your instructors up to speed. Your instructors must thoroughly understand everything your software does, how to troubleshoot specific issues, and how to take advantage of virtual training.
Your instructors play a vital role in streamlining customer onboarding and new employee training. You need instructors that can help you provide training to:
New hires who need to learn how your software functions for both internal and customer-facing roles.
Current employees who switch responsibilities and require new skills.
New customers and partners that license your software.
Key players that require training when major industry shifts occur.
Investing in quality instructors can make all the difference, and even save you a lot of money on your training budget. Qualified instructors are one of the best ways to improve the organizational efficiency of both your internal and external training processes.
4. Prioritize Customer Success and Retention
The idea of landing new customers may seem attractive, but it's almost never the most cost-effective choice.
Acquiring a new customer is more expensive than retaining existing ones. Current customers understand your company, they may have a positive relationship with you, and a small readjustment is often all that's needed to keep them happy.
Think about it like this.
Existing customers have some degree of familiarity and loyalty to your company. It's just as much of a time and money investment for them to switch to someone else.
Your company can create dedicated software training modules that help address common pain points and other areas that are decreasing your customer's satisfaction. In turn, these programs can help you keep your customers and partners satisfied, reducing customer churn.
And what is the net effect of this? It decreases the amount of money that you need to spend on your training budgets. Existing customers will require less training, which means fewer resources are needed. Couple that with cloud-based virtual training, and you've just saved your organization even more.
It's a win-win for everyone involved.
Simplified and On-Budget Training Starts with CloudShare
Setting up a training process and budget doesn't have to be complicated. Think about what your business needs, how much money you're willing to spend, and different ways you can save.
Run your final plan through the Board of Directors or your accounting team before you approve it for spending. Remember: you're investing in a system that will help you train employees, customers, and partners.
CloudShare leverages cloud technology to help your business save even more on its training costs. Our platform can help you develop virtual training programs for your software. This provides businesses of all sizes with an opportunity to reduce overhead costs associated with training.
Reduce your training costs by leveraging cutting-edge cloud technology. Get in touch with the CloudShare team to learn more.
---
What you should do next…
1. Subscribe to our newsletter:
Subscribe to our newsletter below for the latest news, advice and thought-leadership for software professionals. Or visit our blog to browse our most recent articles.
2. Learn how virtual labs can grow your business:
To learn more about how CloudShare helps software organizations grow revenue, increase efficiency and improve quality, visit our resources page. You'll be able to browser dozens of valuable white papers, eBooks, webinars, case studies, and brochures.
3. Get a FREE, no obligation demo:
Discover just how easy it is to create your cloud environment—in minutes! One of our friendly virtual labs experts will be happy to:
Show you the platform in action
Calculate pricing for your business
Set you up with a 14-day free trial
Answer any questions you have
No pressure or obligation