7 Technical Sales Engineer Training Topics that Drive Better Business Results
To get articles like this free in your inbox, subscribe to our newsletter.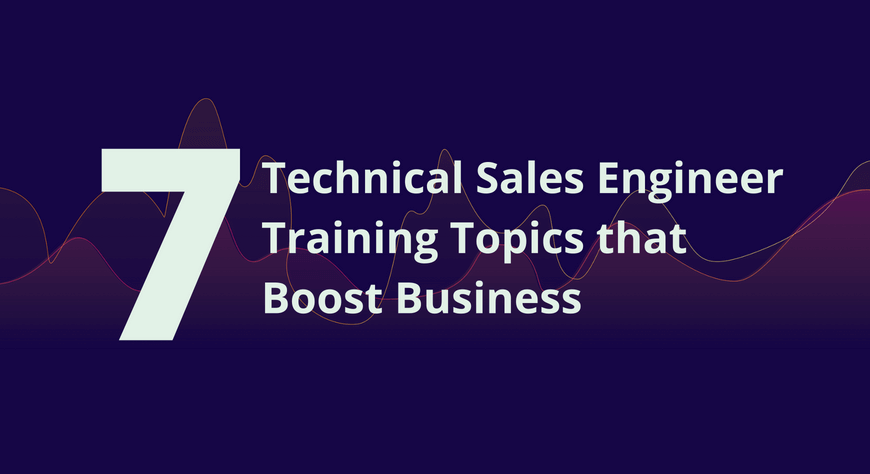 The demand for sales engineers is projected to grow 7 percent from 2016 to 2026, according to The U.S. Department of Labor's Bureau of Labor Statistics Occupational Outlook Handbook. With the rise in digital solutions as a result of the COVID-19 pandemic, new skills are necessary to keep sales engineers in the game. Technical sales engineer training now encompasses remote training expertise and a whole slew of added interpersonal skills.
CloudShare recently interviewed some pioneers and leaders in the field to equip our readers with the best advice for how to implement technical sales engineer training and grow a sales engineering training program at their organization. In this blog, we take a deeper dive into the importance of sales training for engineers.
What Makes a Successful Sales Engineer Training Program?
Successful sales engineers require a unique combination of technical knowledge and business acumen. "Sales engineers don't just mimic sales reps. They're in a unique position to forge different kinds of relationships. SEs can help cultivate relationships with people who are technical champions in the buyer company," explains Jon Michaels, senior vice president of operations at Volta, a network of electric vehicle charging stations.
Michaels built a sales engineering organization from scratch in his previous position as head of global sales engineering at EnerNoc, a leading provider of cloud-based energy intelligence software. Babette N. Ten Haken, a STEM-trained scientist, corporate strategist, and founder of Sales Aerobics for Engineers, agrees, stating that sales engineers' ability to combine technical and non-technical perspectives can make them a relevant and valuable partner to both buyers and sellers.
Why You Need a Technical Sales Training Program
In order to successfully sell technical or complex products to users who may not be fully versed in the jargon or inner-workings associate with it, your sales people must be fully trained on how to sell in a way that the "average joe" will be able to understand. Not only do they need to completely understand all of the complexities and inner workings of your product, but they must be able to explain it to potential customers in a way that they will be able to grasp. If they are unable to do so, you must employ a technical sales training program in order to train them to be ready for such a task.
Your Guide to Software Sales from Home
With the need for multidisciplinary skills, what types of training do you need to provide to your SEs?
The Importance of Developing Your Sales Engineers
According to Gregory Hanson, director of global sales engineering at SmartBear Software, a company that creates automation, development, and monitoring tools for QA and development teams, "one of the key ways to ensure your SEs work that magic that drives business results is to consistently develop them professionally." Hanson, built and managed sales engineering teams on 4 continents and wrote a book about it called "Modern Software Sales Engineering."
"If we work to create better, more well-rounded professionals, the entire company benefits. It benefits from sales engineers who are highly skilled and really move the needle on deals, SEs that stick around for many years assisting you in ramping up your sales force, SEs who grow to become product owners, development managers, and even future sales engineering leaders," Hanson adds.
Michaels agrees, saying that at EnerNOC, he "had two weekly meetings with our SEs. One was focused on team business and administrative stuff, and the second – every week – focused on training. SE managers need to put a lot of focus on that."
51 Best Practices to Boost Customer Software Training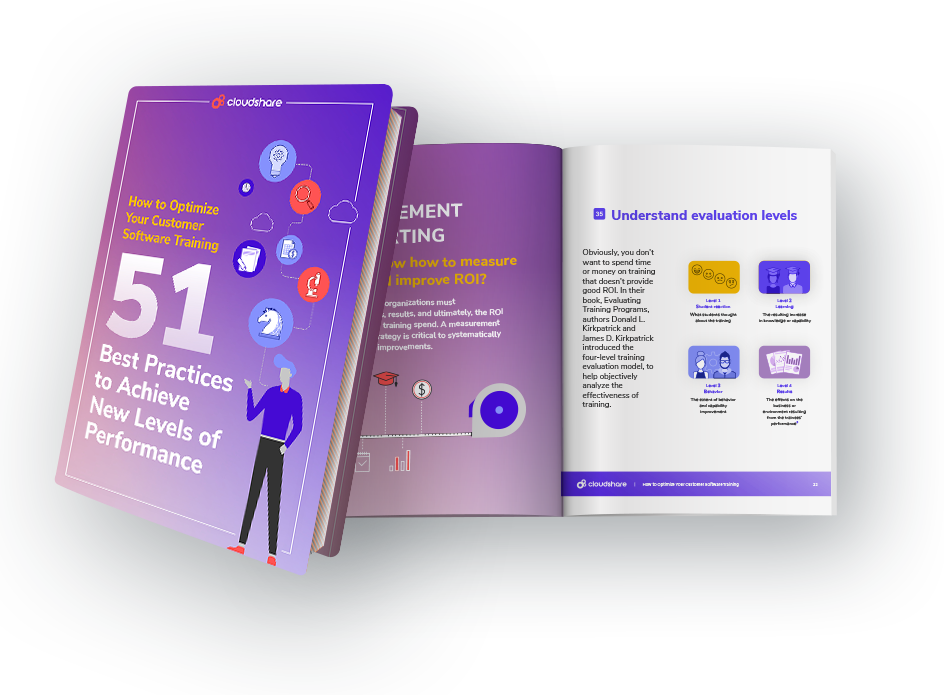 7 Top Topics for Your Technical Sales Engineer Training
Since sales engineers are valued for their multidisciplinary skills, different types of sales training for engineers is required to assure top performance. Michaels recommends developing training on every possible topic that can help your SEs succeed, including:
Core product training
Companies often update products and release new ones, so Michaels "brought the product team to explain the nuts and bolts of the product. We did internal training on demos, and how to weave in new features," he said.
Technical industry training
As your sales engineers' responsibility grows in the presales process, Hanson said they need "to be the experts on not just your product stack, but the entire industry," and encouraged SE managers to give their team "access to any technical certificate and course training available."
Presentation skills
Teach your SEs how to "engage an audience, hold attention, read a room (physical or virtual), listen and pivot, etc. Great speakers are remembered, whereas a monotone delivery of 100 features is quickly relegated to the pile of 'will not continue evaluation' products," Hanson explains.
How to ask discovery questions and truly listen
"It's a crucial skill for SEs to have – know what questions to ask and what to listen for and what follow-up questions to ask," Michaels said.
How to figure out the customer's pain points and tell a good product story
"What is the biggest problem we're solving for this customer? What is their pain and how are we solving it? You've got to ask these tough questions. It's a powerful moment when the customer realizes they don't have a solution to their problem, and their boss probably expects a solution," Michaels adds.
How do identify and connect with key people at the buyer company
Michaels made sure his SEs know how to identify and connect with anyone, from their champion at the prospect's company to the economic buyer with the final decision power.
Sales skills
According to Hanson, "your sales engineers should be just as confident in your sales methodologies as your account reps. Your SEs need to understand that anytime they are engaging with a prospect, the goal should be to move the deal forward."
How to Ensure Your Technical Sales Engineer Training Will Make a Long-Term Impact
Michaels pointed out that "not everyone was able to make it to every training, so we recorded them to make sure everyone received them."
But then they took another step.
"We followed up after the training. You can't present it one time and expect everyone will master it. We sent printed materials. We had two SEs team up to practice, giving demos to each other and practicing back and forth," he said.
Watch this Sales Engineer Question and Answer Webinar
Certainly, CloudShare's virtual training labs can help provide that important long-term impact for product knowledge retention. When your sales engineers receive hands-on training environments that mimic your solution exactly, the immersive experience makes learning more engaging, effective, and sticky. And if your sales engineers can give a software sales demo on an exact replica of your actual product, showing off its full value, regardless of how complex your solution is, they not only gain credibility with prospects but also increase their own knowledge and retention by the very act of demonstrating it.
Develop Multiple Career Paths for Your Team
While the technical sales engineer training topics mentioned earlier will enable you to get the maximum results from your SEs in the short term. You also want to retain the talent in which you have invested in developing over the long run.
To get your sales engineers excited about helping you get results, let them know you've got their best interest at heart and develop multiple career paths that enable different types of SEs to grow professionally.
"Some people want to manage teams, others want to be individual contributors, subject matter experts – and they both need to see how they can advance, get promoted, take on more responsibilities. Make sure there's a career path, so they can be a senior principal or become a manager or director or senior director," Michaels said.
With the growing numbers and importance of sales engineering teams, it's more important than ever that each SE is given targeted technical sales training to provide your organization with maximum value. Training for technical sales engineers not only increases their performance but also correlates with job satisfaction. The better trained your sales engineers, the better your business results will be.
This post was updated in May 2022.
---
What you should do next…
1. Subscribe to our newsletter:
Subscribe to our newsletter below for the latest news, advice and thought-leadership for software professionals. Or visit our blog to browse our most recent articles.
2. Learn how virtual labs can grow your business:
To learn more about how CloudShare helps software organizations grow revenue, increase efficiency and improve quality, visit our resources page. You'll be able to browser dozens of valuable white papers, eBooks, webinars, case studies, and brochures.
3. Get a FREE, no obligation demo:
Discover just how easy it is to create your cloud environment—in minutes! One of our friendly virtual labs experts will be happy to:
Show you the platform in action
Calculate pricing for your business
Set you up with a 14-day free trial
Answer any questions you have
No pressure or obligation