9 Must-Have Features Your Virtual Demo Solution Should Include
To get articles like this free in your inbox, subscribe to our newsletter.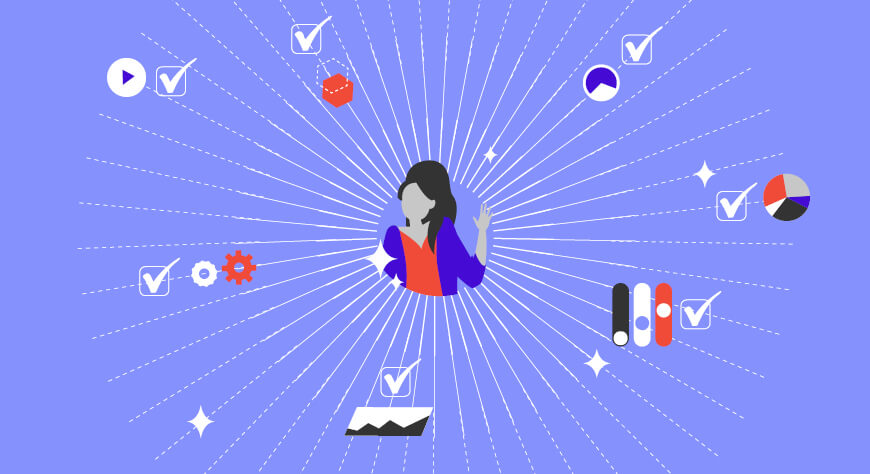 Even the best products can fail if your sales and demo processes fail to demonstrate the value of the product for the prospect.
The fact of the matter is, we are living in the age of experiences, and everyone is fighting for your prospect's attention.
The days of sending a prerecorded video or datasheet are long over. Today's customer wants an interactive, personalized experience. Now, you may be thinking: what can you do to make a lasting impression? For many companies, virtual product demos are the catalyst making this possible.
But what should you be looking for when it comes to a virtual demo solution? And what must-have outcomes should it enable? Here are the must-haves you should be looking for:
1. Next-Gen Engagement Features
Your sales demo environments need to be built with engagement in mind if you want to convince prospects to hear your value prop and understand the value, not to mention, decide to purchase.
Look for a virtual demo solution that allows customers to learn and try the software, so they can easily experience firsthand the actual value your solution offers.
We know today that people are more likely to become engaged and retain information if they can directly interact with the software. Creating a customized environment and letting them play around in it is far more memorable than a generic demo video.
2. Collaboration features
No prospect wants to sit through a long lecture without any opportunities for input. Best sales enablement practices indicate that you should invite prospects to provide comments or questions during your presentation, to turn your demo into a collaborative experience. This approach is known as consultative selling, which aims to build familiarity and a relationship with prospects to develop a nuanced understanding of what a buyer really needs.
Which is why our 2nd must-have feature set in a virtual demo solution is collaborative tools. These may include screen sharing, whiteboard, built-in voice and video, over-the-shoulder capabilities, and the ability to create instant demos so prospects won't have to hassle with downloading and installing anything, regardless of where they are.
51 Best Practices to Boost Customer Software Training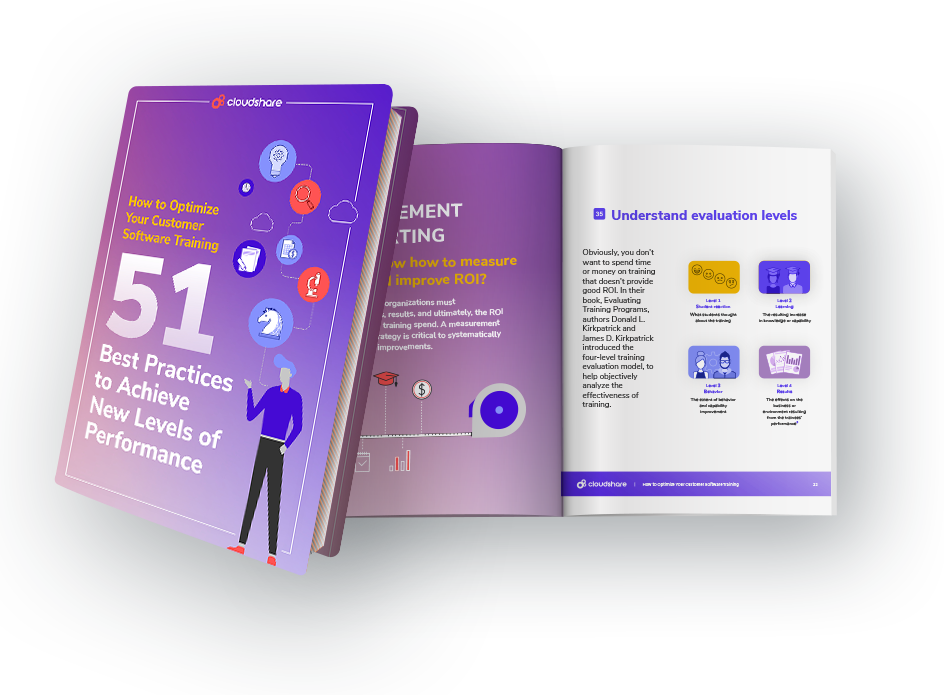 3. Personalization
A sales demo needs to be about the client more than the product itself. The right virtual product demo should allow you to create personalized experiences based on your prospect's specific pain points and how the product solves those. Because needs are unique to everyone, nothing in the demo should be generic.
Virtual product demo platforms make personalization easy because of how modular they are. They allow you to easily recreate real-world scenarios, spin up new environments, and ensure your demo is tailored according to your prospect's use case.
4. Flexible Environments
Don't let outdated technology hold your demos back. Customers' needs are constantly changing, which means you need an agile approach if you want to keep up.
Modern cloud demo platforms solve this problem with the enhanced flexibility they offer, allowing you to create any virtual environment using any operating system running on any single or hybrid cloud infrastructure to serve your demos.
This enables you to provide purpose-built demos that directly appeal to your customer's needs. Whether they use a certain cloud provider or operating system—this added flexibility means your demos are always relevant.
5. On-Demand Scalability
Scale is one of the biggest issues companies face when relying on legacy infrastructure and platforms. Cloud demo platforms solve this problem by providing on-demand scale for any virtual environment.
Having the ability to quickly spin up new environments, add additional users, and modify your configuration settings not only reduces support and maintenance costs, but also eliminates any technical limitations that may impact the demo experience.
6. Built-In Automation
Automation is a common theme for modern sales demos, as it cuts down on overhead and redundancy in the process.
For example, a cloud demo platform may use automated scheduling to streamline demo bookings. They even remove friction by setting up and sending out notifications before a demo is scheduled to start.
Automation can also accelerate the sales cycle by minimizing the setup time for your virtual environments, resulting in better acquisition and retention rates.
7. Prospect's Usage Statistics & Data Analytics
A sales demo is also an excellent opportunity to find out more about the audience's usage habits. These insights can help you discover things like:
What features do they request the most?
What parts of your product do they struggle with?
What areas does engagement drop?
Having the ability to collect detailed customer usage data makes it easy for you to identify potential areas of improvement. It also gives you all the data and insights you need to determine your ROI.
8. All-in-One Intuitive User Interface & Dashboards
Both customers and internal staff will use your sales cloud demo platform. That's why an all-in-one, unified interface is a must-have.
You want to make it as easy as possible for customers to join and engage with the demo and give your teams complete control over the process.
Data dashboards are another must-have when it comes to a platform's UI. These simple tools help you visualize all the data you're collecting, improving decision-making in the process.
9. Tech Integration Friendly
Integration is the expectation today since it's often relied on to expand functionality and data flow between different platforms.
Look for PoC demo software that has integration support with all the enterprise tools you use already. Integration allows you to personalize your demos further using the same data and workflows that your customers use.
Virtual Demos Are Evolving, How Are You Keeping Up? 
Today's virtual demo solutions go above and beyond the traditional demo. Increasing competition means your customers expect engaging and interactive experiences.
By choosing the right demo software, you can stay ahead of the curve and turn your virtual demos into an experience-driven differentiator that your prospects won't forget.
Want to learn more? Let's talk >
---
What you should do next…
1. Subscribe to our newsletter:
Subscribe to our newsletter below for the latest news, advice and thought-leadership for software professionals. Or visit our blog to browse our most recent articles.
2. Learn how virtual labs can grow your business:
To learn more about how CloudShare helps software organizations grow revenue, increase efficiency and improve quality, visit our resources page. You'll be able to browser dozens of valuable white papers, eBooks, webinars, case studies, and brochures.
3. Get a FREE, no obligation demo:
Discover just how easy it is to create your cloud environment—in minutes! One of our friendly virtual labs experts will be happy to:
Show you the platform in action
Calculate pricing for your business
Set you up with a 14-day free trial
Answer any questions you have
No pressure or obligation