An Interview with Danielle Campbell: The Challenges and Joys of Moving CEdMA Connect Virtual
To get articles like this free in your inbox, subscribe to our newsletter.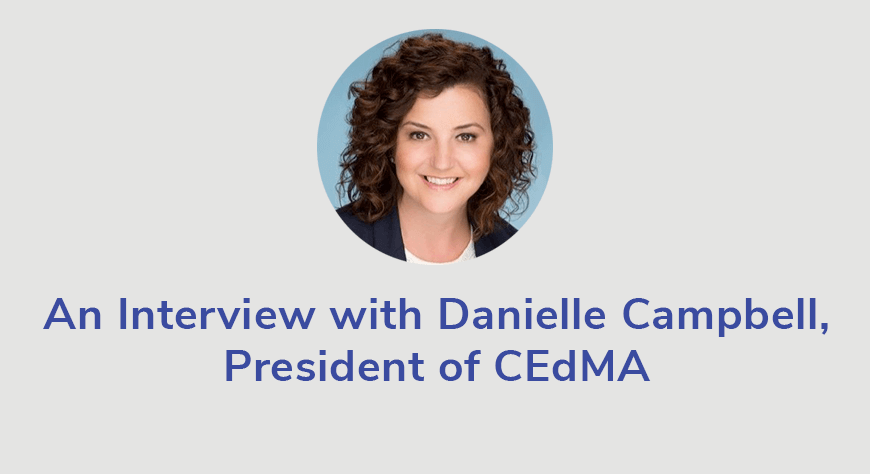 We met with Danielle Campbell, President of CEdMA, and Head of Global Learning Strategy at Adobe, who opened up about the process of organizing and executing the first virtual CEdMA conference this year, as well as best practices on keeping engagement levels high when moving in-person events online.
CS: This year, CEdMA went virtual! How did you prepare for the event?
DC: We knew very early on that the event would have to go virtual. Like the rest of the world we were watching our own corporate events go online, and as we moved towards the summer we had no-travel policies coming into place. I knew that even if COVID-19 passed quicker than we thought, at Adobe for example we had a no travel policy until next June, so even if we could make the conference an in-person event, I wouldn't be there! So, we locked it down for virtual in late March.
CS: Was this a challenge?
DC: As learning professionals, virtual was second nature to a lot of us already. There was definitely a logistical feeling of "we know how to do this, we know how to run virtual events." Of course, most of us hadn't run one of this scale, so there were challenges of handling the schedule, and of making sure that attendees felt like they could participate fully, and network effectively.
CS: How did you address those issues at the planning stages?
DC: Our board created a sub-committee who really rolled up their sleeves and made some great decisions, for example choosing the optimal timings for the event where the most people could participate not only from East Coast to West Coast but also in Europe and APAC, too. The sub-committee was tasked with thinking about issues like how to combat zoom fatigue and the threat of low customer engagement, and they created a series of best practices that we gave to session leaders.
CS: What kind of best practices?
DC: Things like making slides more visually appealing, and taking the time to look at the chat and make sure that questions are being answered. We had a strategy in place where all the board members were also coaches for the speakers. That meant they were in the room with them during the session, monitoring the chat to make sure that attendees could find the answers they were looking for, and also managing the technical side of things and smoothing out any issues there.
CS: Technical trouble! We've all been there!
DC: Of course! It was a very forgiving audience in that way, because we're all training and learning professionals, and we've all had that experience where 'anything that can go wrong – will go wrong!'
We used some great technology that facilitated engagement, such as Mentimeter for polling, and both GoToWebinar and GoToMeeting. Different tools were right for different use cases. For example during sessions we wanted more freedom for attendees to participate, so we used GoToMeeting, while for the keynote sessions we kept to GoToWebinar, which removed the interactivity of polling and chat, but added to the feeling of a main stage presentation.
CS: What was the biggest success of the conference for you?
DC: I really loved opening up the conference to non-members, and seeing the boost in numbers. We had 415 registrations, which is nearly 4 times as many as we have had in previous years at the in-person events. The response has been great, and the feedback has been really positive. We always try to create member-driven content, where we put out a call to ask members if they want to present sessions themselves, or what content they want to hear about so that we can find the right speakers. The content we provide has also been enhanced by our decision over the past few years to allow vendors to participate.
CS: Was that a tough call?
DC: Historically, CEdMA was quite closed to vendors, because we were worried it would add an element of sales or solicitation. However, we realized over time that vendors are in a unique position to provide industry insight, and that they have a wealth of knowledge that comes from seeing such a wide spectrum of companies in their daily business. We decided that allowing vendors to provide knowledge sessions would be a win-win. Vendors could gain publicity without being overtly 'salesy' by hosting sessions, and attendees would get subject matter expertise that they may otherwise not be exposed to. We haven't looked back.
CS: Is the board already thinking about next year?
DC: Absolutely. We've learned a lot by going virtual, and we're so happy with the attendance this year that it's possible we will be changing things up in the future. Ideas include a quarterly virtual event that homes in on a particular business hot topic, or one large virtual event and then more regular regional meet-ups. Watch this space!
Looking for more insights about moving events remote? See how Aderant made it happen, supporting their largest ever conference with help from CloudShare's virtual training labs.
How to Deliver the Best Remote Virtual Training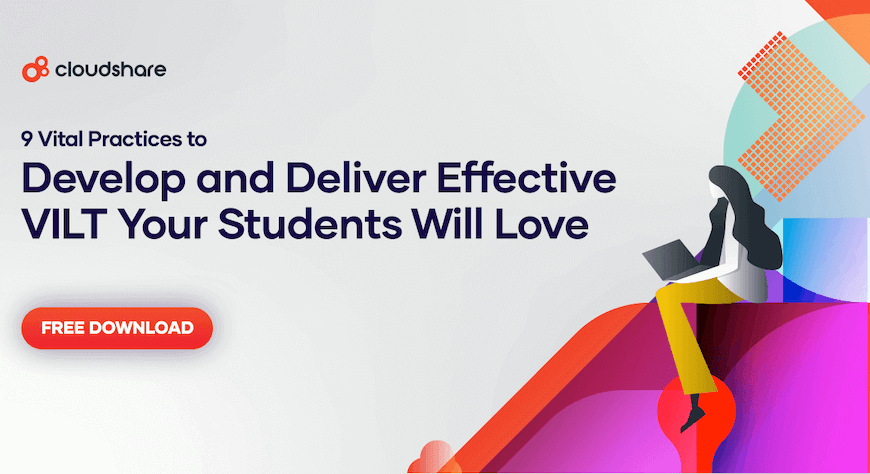 ---
What you should do next…
1. Subscribe to our newsletter:
Subscribe to our newsletter below for the latest news, advice and thought-leadership for software professionals. Or visit our blog to browse our most recent articles.
2. Learn how virtual labs can grow your business:
To learn more about how CloudShare helps software organizations grow revenue, increase efficiency and improve quality, visit our resources page. You'll be able to browser dozens of valuable white papers, eBooks, webinars, case studies, and brochures.
3. Get a FREE, no obligation demo:
Discover just how easy it is to create your cloud environment—in minutes! One of our friendly virtual labs experts will be happy to:
Show you the platform in action
Calculate pricing for your business
Set you up with a 14-day free trial
Answer any questions you have
No pressure or obligation