An Interview with Industry Expert, Debbie Smith: Proving the Value of Customer Training to the C-Suite, and to Customer Success
To get articles like this free in your inbox, subscribe to our newsletter.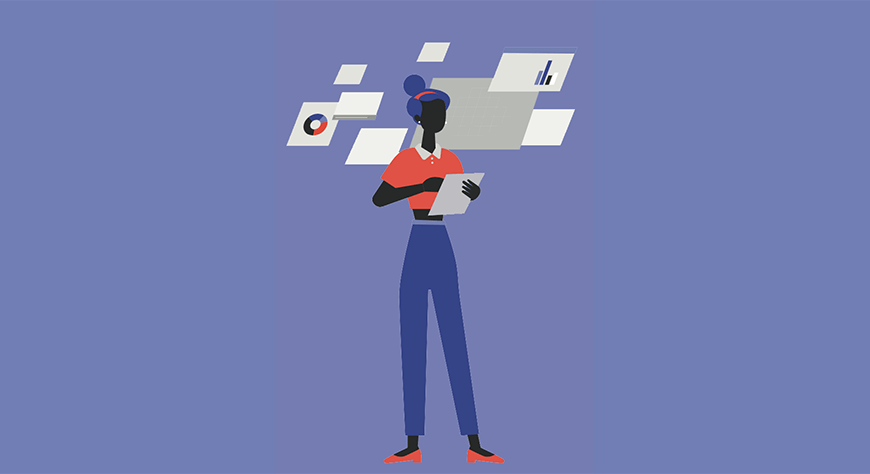 We recently sat down with Debbie Smith, Customer Education Program Manager at Braze, as well as this year's CEDMA Vendor Trustee. Debbie has been working in education for more than 20 years, and was kind enough to share some of the trends that she's seeing in the ILT and VILT space, including her insights about the 'new normal' for both employment and education.
CS: What has been your own experience during 2020 so far?
DS: It's been really fascinating to watch how many companies prior to this year didn't believe in VILT and virtual training and e-learning, and suddenly everyone has had to get to grips with it very quickly. Over the years, virtual education has moved from e-learning and webinars, to live training that's getting a lot more hands-on in nature. With COVID-19, companies who weren't digital now need that digital space, and employees who aren't spending hours a day traveling any more, have the time to take advantage of the learning opportunities that are out there.
CS: What kind of upskilling are you seeing?
DS: There are a lot of technical products and software products that we all use every day, but maybe we get 5% or 10% of their value out of them. We're paying for these products, some are expensive, and others aren't, but either way, we're not getting the full potential out of them.
I'm seeing software companies facilitating better and deeper adoption of their products by offering free training, or by moving 8-10 hours of ILT over to shorter VILT sessions that can be completed virtually at home. In some cases, these are aimed at the unemployed who have lost work during the pandemic, and need new skills to find employment. It's great to see that feeling of 'we're all in it together' and how companies want to help as much as they can.
On the other hand, while COVID-19 might have accelerated the pace of things, these trends were happening anyway. Look at working from home, for example. Industry leaders have been championing a flexible way of working for years. Now, COVID has helped to speed it up. In turn, now that so many people are working from home, there's more time for education.
(WEBINAR) Students Are Bored Out Of Their Minds??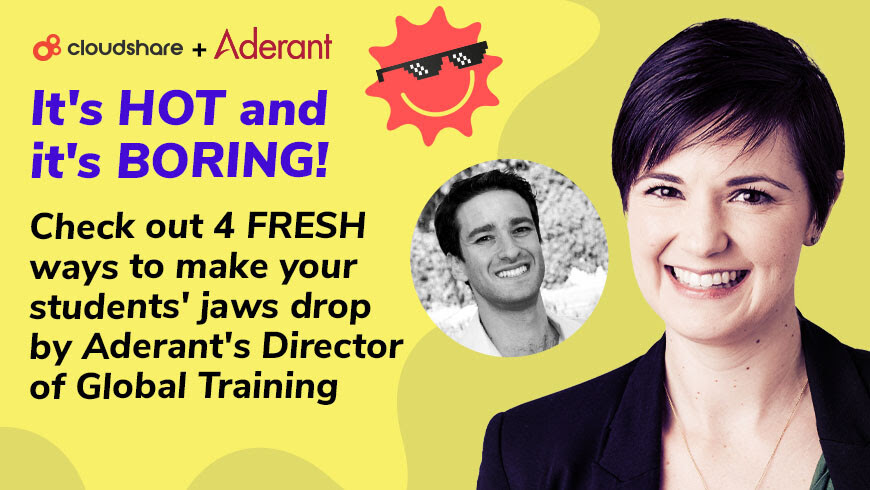 CS: What do you see as the long-term effects of this education boost?
DS: Firstly, people are becoming more comfortable with VILT, and e-learning generally. I spoke to a learner recently who took a course the day after lockdown. She didn't know how to work from home yet, so she struggled. She then took another course a few months later, and was set up for it a lot better, with her laptop and her external monitor, and it was a much better experience.
I'm also expecting to see a rise in skill-based and competency-based hiring, and less reliance on college degrees as a requirement. Just to use the US as an example, there are always students struggling to go to school, in 10th, 11th, and 12th grade. Now we've taken them out of school for a year, and it seems unrealistic that we're just going to tell them to go straight back! Many of them won't want to do that, some of them won't finish high school, and that will make it a lot harder to go to college.
More kids with less education could provide software companies with an opportunity. They can promote skills and badges and certifications, offer free e-learning or paid certifications so that those without college degrees, or who have followed a less traditional path, can showcase their skills in a different way. At the same time, it increases the adoption and the visibility of the software products, so it's a win-win.
CS: It sounds like now is a sweet spot for training and education professionals! How can Customer Education employees leverage that?
DS: To see success with any training program, you should always have the goal of tying your metrics to the business goals of the C-suite. These corporate goals could be anything from reducing churn, to improving monthly recurring revenues, or increasing active users. Often, the C-suite really doesn't see the value of Customer Education, and this is where you can come unstuck.
One of my biggest turning points was when I was working at Quick Base, and I was able to measure the impact of CE against company goals for the first time. We implemented a Customer Education program where customers took ILT, e-learning and a certification, and 15 months later, we had improved Monthly Recurring Revenue by 67%, and increased active users by a little under 20%, too. Being able to show how CE fit into the KPI's of the company, and really did tie to corporate functions was game changing.
Technology has made this much simpler to do. First, get to know the metrics that matter to your business. Then connect the data that's coming from your LMS into the company CRM, and then into the data warehousing and reporting tools that your company utilizes, too. You want to be able to share this information across the company, not just with the C-suite, but also with the Customer Success team.
CS: Why is that?
DS: The CSMs need to see how much help Customer Education can be, and then they will then rely on it more. Ideally you want a symbiotic relationship between the two teams. Customer Education is a lot more scalable than Customer Success, and can make their lives a lot easier, but oftentimes the two teams don't talk to one another enough, they end up siloed, and because of that, the organization suffers from a lot of duplicative work that's unnecessary.
That's my biggest piece of advice to training professionals, to lean on Customer Success more, to always be actively involved with your CS team. They should be your support. Work with them and let them know how you can help them, too. That cross-functional relationship is really important. If you can get a good relationship going with CS, and all swim together rather than push against each other, you can focus in on what's important – the voice of the customer.
---
What you should do next…
1. Subscribe to our newsletter:
Subscribe to our newsletter below for the latest news, advice and thought-leadership for software professionals. Or visit our blog to browse our most recent articles.
2. Learn how virtual labs can grow your business:
To learn more about how CloudShare helps software organizations grow revenue, increase efficiency and improve quality, visit our resources page. You'll be able to browser dozens of valuable white papers, eBooks, webinars, case studies, and brochures.
3. Get a FREE, no obligation demo:
Discover just how easy it is to create your cloud environment—in minutes! One of our friendly virtual labs experts will be happy to:
Show you the platform in action
Calculate pricing for your business
Set you up with a 14-day free trial
Answer any questions you have
No pressure or obligation