Avoid Getting Burned by Churn With Our New E-book
To get articles like this free in your inbox, subscribe to our newsletter.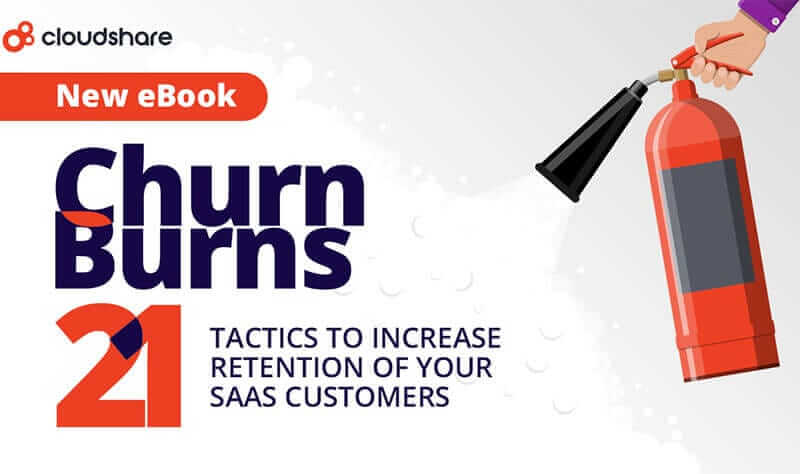 Regardless of the size of your software as a service (SaaS) solution, customer retention is top of mind for every sales team. Smaller, low cost solutions mean it's easier for customers to make the decision to come on board, but it's also a quicker decision for them to cancel. In these cases, maintaining customer volume and understanding their behavior is key.
Larger, higher cost solutions mean customers have a complex decision-making process before they come on board and an unexpected cancelation is unlikely. But, when it does happen, the financial hit to your company can be serious. The margins may be greater but so is the exposure, so it's vital to know where their heads are at to ensure their hearts remain with you.
In all cases, the difference between customers canceling or not is ensuring they know the value of your solution. This is not something to be left up to chance, so you need to make you and your value heard and seen – clearly, loudly and often.
Anne Janzer, author of Subscription Marketing, writes about the topic of "value nurturing." It's used in a variety of situations, with the emphasis being on customers understanding the features and benefits of your product through regular check points as your partnership continues, not just when onboarding.
Because when they grow cold on your value, you're likely to get burned by churn.
What's churn?
Churn is when customers end their paid relationship with you and the corresponding revenue goes with it – and you need to replace them. The thing is, studies show it's much less expensive to retain a customer than acquire a new one. You're also much more likely to increase sales with one that already believes in your product.
This is the focus of our new e-book, "Churn Burns: 21 Tactics to Increase Retention of Your SaaS Customers." It's free and the insights can help you keep profits from going up in smoke.
As a solution provider, you need to identify factors that cause churn and correct them. For SaaS providers, the quicker the better – minimizing it is vital to the growth of your company. Our e-book helps you unearth and understand churn factors, such as:
The solution doesn't satisfy the customer's needs.
The customer concludes they no longer have the need.
The customer discovers a solution they like better.
The customer has failed to recognize the value of the software.
It also takes a deep look at proactive tactics for proving value across every stage of the customer lifecycle, including:
Nurturing leads, new customers and onboarding
Troubleshooting, FAQs and helpful content
Personalization like offering payment options, upsells and cross sells
Trainings and webinars
Ways to surprise and delight your customers
"Churn Burns" can guide you through ways to proactively watch for defectors, including crucial warning signs such as user inactivity. It can help you create a process to gather and review important metrics. It also offers specific methods to increase customer retention.
And, when churn happens – and it does – we'll walk you through how to conduct an effective exit interview in order to get the information you need to take corrective measures.
The e-book is free, so click here for "Churn Burns: 21 Tactics to Increase Retention of Your SaaS Customers."
---
What you should do next…
1. Subscribe to our newsletter:
Subscribe to our newsletter below for the latest news, advice and thought-leadership for software professionals. Or visit our blog to browse our most recent articles.
2. Learn how virtual labs can grow your business:
To learn more about how CloudShare helps software organizations grow revenue, increase efficiency and improve quality, visit our resources page. You'll be able to browser dozens of valuable white papers, eBooks, webinars, case studies, and brochures.
3. Get a FREE, no obligation demo:
Discover just how easy it is to create your cloud environment—in minutes! One of our friendly virtual labs experts will be happy to:
Show you the platform in action
Calculate pricing for your business
Set you up with a 14-day free trial
Answer any questions you have
No pressure or obligation