5 Best Ways Virtual Training Labs Enhance Workplace E-Learning
To get articles like this free in your inbox, subscribe to our newsletter.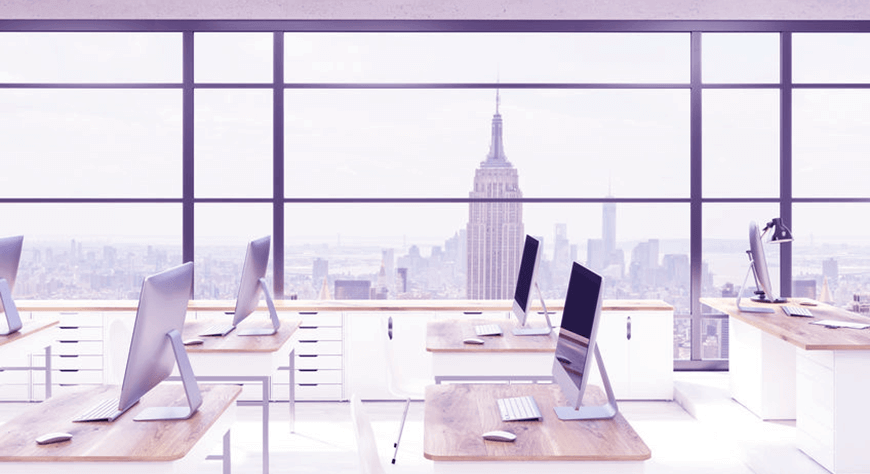 If you work in a management position at any modern organization, you will eventually need to provide education to your employees, business partners, or potential clients. Getting your office up-to-date on current technologies involves training in the workplace that translates well into improved productivity.
Employee training generates tangible benefits in the real-world workplace. It's no wonder why over $70 billion was invested in business training in a single year. That's why it's a field worth looking into for your own business.
But there are a few things you'll want to know first. Things like ensuring your company's resources are invested efficiently and properly.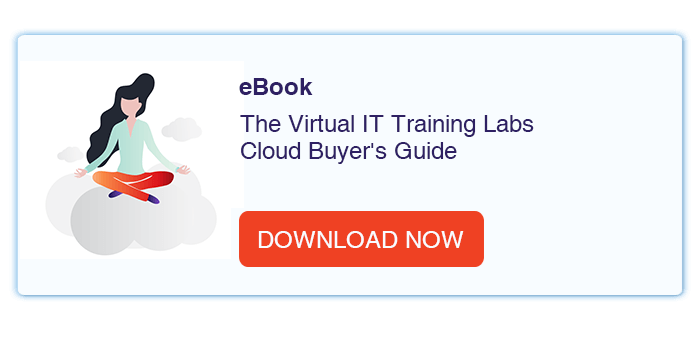 One of the best ways to boost the potency of workplace training is adopting virtual training labs, which enhance employee knowledge and retention in ways that traditional classroom-style courses cannot. Literacy with new technologies is a requirement for staying competitive in business, so let's talk about how e-learning in the workplace can boost your office's productivity.
Better "Bang For Your Buck"
Affordability is often the greatest limiting factor for many smaller companies. The cost of classroom-based training courses can be onerous in both funds and time. For instance, you have to pay for:
Installation of related hardware and software suites
The time investment of rearranging schedules to make room for the class
Employees to maintain your in-house equipment
Travel-related expenses for training at other locations
Cloud labs have the benefit of eliminating many of these extra costs. Classes can be given at any time from any location within virtualized training environments set up from a server.
More Relevant Training
It's no secret that modern companies, whether in the tech industry or not, deal with computers and digital workspaces every day.
Business skills are best taught in the context of these real-life scenarios in virtualized simulations rather than on paper. It makes sense that you want your employee education to take place in a digital environment.
Since the classroom is set up in the server, every user has access to a powerful workstation equipped with a full installation of the software and operating environment being taught. Discussion between peers and instructors can happen easily with chat rooms, virtual whiteboards, and collaboration rooms.
Younger employees will already be familiar with online communication as well, making virtual learning platforms ideal for training millennials.
More Convenient and Accessible
This kind of remote desktop technology, when applied to workplace e-learning and self-paced training, is incredibly flexible and powerful. It enables learners to log in through remote computers from anywhere on the planet. The only thing they need is a stable Internet connection.
There are no geographic restrictions to who can take the courses, and every employee can experience hands-on exercises from any location. Whether they're in a coffee shop or at home, cloud-based virtual labs are accessible.
Don't worry. There's no risk in e-learning either. The training session is held independently from your business's main servers, eliminating the chance of corrupting or losing real data.
Comprehensive Feedback
All communication, from video lectures to text-based messaging, can be recorded, giving employees the chance to review materials at a later time. Plus, instructors can step in at any point during a lesson to answer questions and keep track of progress.
Over the shoulder learning is a great way for an instructor to help students that are stuck. They can analyze why the student became stuck and step in and provide a relevant solution.
This translates to better efficiency as getting one employee on track doesn't hold up the entire class. It allows you to provide a more effective learning experience for everyone involved.
Feedback is also instant in a virtual learning environment, which offers your company valuable input on the quality of the training you are providing.
Pay for What the Resources You Need
Physical labs are costly to build and maintain. Your IT departments have to configure individual machines, install updates, replace damaged hardware, maintain your servers, and keep the lab running efficiently. Virtual labs reduce the burden on your IT departments by offloading most of these tasks to the cloud.
Cloud-based labs allow you to only pay for the resources you are using. You can easily add more ram, users, and additional environments, greatly expanding the capabilities of your training labs. This is a huge advantage over physical labs where you are required to purchase entire computers, rather than the actual amount of resources you need.
The Bottom Line
Major companies like Microsoft, Google, and Yahoo are already investing heavily in workplace e-learning for their own employees. The additional efficiency, convenience, and potency can help not only large businesses but also smaller ones just as well.
Don't be left behind. When the competition gets tough, modernizing your workforce and keeping business partners up-to-date with modern technologies are necessary steps you can't afford to postpone.
See why large enterprises trust Cloudshare. Build your comprehensive e-learning environment today: GET STARTED
---
What you should do next…
1. Subscribe to our newsletter:
Subscribe to our newsletter below for the latest news, advice and thought-leadership for software professionals. Or visit our blog to browse our most recent articles.
2. Learn how virtual labs can grow your business:
To learn more about how CloudShare helps software organizations grow revenue, increase efficiency and improve quality, visit our resources page. You'll be able to browser dozens of valuable white papers, eBooks, webinars, case studies, and brochures.
3. Get a FREE, no obligation demo:
Discover just how easy it is to create your cloud environment—in minutes! One of our friendly virtual labs experts will be happy to:
Show you the platform in action
Calculate pricing for your business
Set you up with a 14-day free trial
Answer any questions you have
No pressure or obligation