Building Blocks for Virtual Training Solutions: How to Get Started, and Why
To get articles like this free in your inbox, subscribe to our newsletter.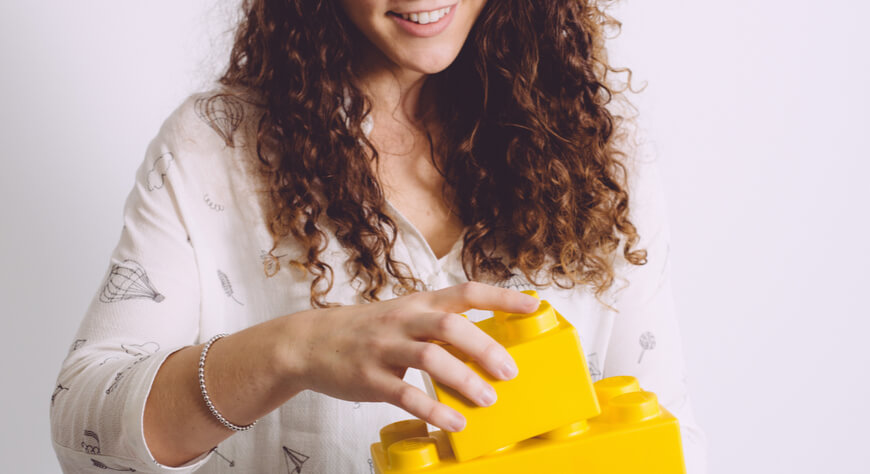 Imagine an end-user of your company's software. They have just been given their login for the first time and are beginning to navigate their way around the platform. The tool seems great, and many of its features are intuitive. However, they are struggling when it comes to completing certain essential tasks.
The obvious solution here is training. Today, many software companies are providing this training in-house. By using cloud-based virtual training solutions, instructors can offer practical guidance which means end-users adopt the tech more successfully.
How do these virtual training platforms work, and what features should software instructors expect? We'll also provide a glossary of key terms to help you fully understand what's available, so you can make an informed decision on what will be best for your organization. This way you will have the ultimate guide to boosting adoption via virtual training solutions.
Why you need virtual training labs
A virtual training platform allows you to create an environment to demonstrate how to use your software. To achieve long-term success, software companies need to be sure that customers are getting real value from their products. If end-users struggle to use the software, there is a good chance they will stop using it and will not renew their licenses.
And this is why many software companies are investing in virtual training solutions. Research has shown that training leads to higher rates of software adoption. This "stickiness" is essential for any software company's long-term success.
What to look for in a virtual training platform
There are several virtual training solutions and cloud lab environments available on the market, targeted at different kinds of business and different types of training. If you are a software business looking to deliver instruction with your own proprietary software, you will need a virtual training platform that can provide:
You need a platform that can easily scale to accommodate a growing number of customers anywhere in the world. It should be easy to "spin up" virtual training labs that can accommodate thousands of end users.
When you are delivering software training via a virtual training lab, you need to be confident that the environment is fast and responsive. End users will be frustrated if the platform cannot meet their standards for digital experiences.
If you have developed proprietary software, you want to be sure that you have complete control over the virtual training environment. Using a virtual training lab allows you to control who gets to use the software, how long you offer training for, and what they can see and do.
When choosing virtual training solutions for your software, it is valuable to create a list of key features that your instructors will need. This can help you narrow down your list of virtual training platforms.
You will, at the very least, require:
Template libraries for pre-prepared classes
Provision of virtual appliances such as network switches, firewalls, and ports
Connections to leading public clouds such as Amazon Web Services (AWS), Azure and Google Cloud platform
Branding and customization
Multiple language training
In-app videoconferencing and other interactive communication features
Instructor monitoring capabilities
Now you know what to look for. However, you may also need a little help deciphering some of the terminology used in the training technology industry. It's likely you'll come across terms that you find unfamiliar. It's important to know these terms so that you can make the right decision about which solutions will work best for your unique requirements.
Glossary of key terms when searching for virtual training solutions
Virtual machines
An online virtual machine is a way of providing all the hardware and software that you would expect on a physical desktop or laptop. However, rather than giving the end users a piece of hardware, they log into cloud-based online virtual machines which work just like their physical counterparts. The difference is that the virtual machine is inexpensive to spin up, and you can do anything you want with it without risk of damage.
Nested virtualization
Nested virtualization is a complex process that involves running virtual machines within virtual machines. This process is made possible through the use of hypervisors, which are specialized software programs that manage the operating systems needed within virtual environments. Hypervisors are responsible for allocating essential resources like processing power, memory, and other resources that your virtual environments require to function.
Public clouds
Public cloud environments like Amazon Web Services, Microsoft Azure and Google Cloud allow you to access vast amounts of computing power over the Internet. Rather than investing in your own data centers to create a virtual training platform, you simply rent computing power on a public cloud.
Virtual instructor-led training (VILT)
VILT is any kind of training delivered in a virtual environment where an instructor guides students through how to use your company's software in a live environment.
Self-paced eLearning
Self-paced eLearning is when end users are given access to an instance of your software in a virtual training lab. They are given various courses to complete in their own time, without a live instructor.
Start using virtual training solutions today
A virtual training platform allows your software company to give end-users the training and support they need to make the most use of your solutions. What's more, it's the best way to demonstrate exactly how customers can maximize how much value they get from using your software. This will boost adoption in the short term and drive up retention, loyalty, and advocacy in the long term, as users will be more likely to rely on and champion your product.
Customer experience is everything. Every customer touchpoint is an opportunity to engage, inform, and dazzle your customers. This includes pre-sales, onboarding, and ongoing education. Successful user adoption will come from a consistent approach to delivering the best customer education experiences that you can. However, to do this, you need the right solution.
We hope this guide, by covering how virtual training platforms work, what features to look for, including a glossary of key terms, will help you find the right solution to achieve your user adoption goals.
To begin offering virtual training labs, contact CloudShare today for a demo of our cloud lab environment. 
---
What you should do next…
1. Subscribe to our newsletter:
Subscribe to our newsletter below for the latest news, advice and thought-leadership for software professionals. Or visit our blog to browse our most recent articles.
2. Learn how virtual labs can grow your business:
To learn more about how CloudShare helps software organizations grow revenue, increase efficiency and improve quality, visit our resources page. You'll be able to browser dozens of valuable white papers, eBooks, webinars, case studies, and brochures.
3. Get a FREE, no obligation demo:
Discover just how easy it is to create your cloud environment—in minutes! One of our friendly virtual labs experts will be happy to:
Show you the platform in action
Calculate pricing for your business
Set you up with a 14-day free trial
Answer any questions you have
No pressure or obligation