Channel the Holiday Spirit for Year-Round Training Magic That'll Bring Your Team Together
To get articles like this free in your inbox, subscribe to our newsletter.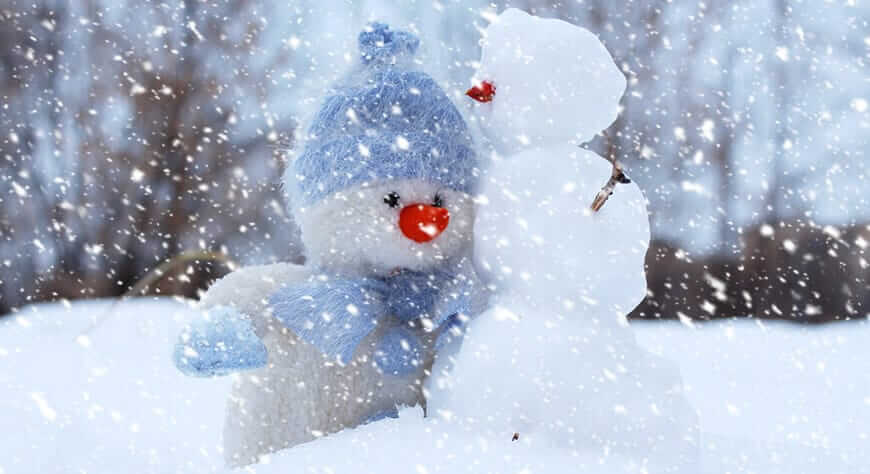 It happens every winter. We gather with loved ones, put on festive music, and regardless of the weather, snow-filled images fill our thoughts. We wish it would never end, and the fact is, the season does offer valuable lessons we can use anytime, even in business and in areas like training.
Here are some ways you can channel that holiday spirit to create training magic throughout the year that'll bring your team closer together.
Make Training Feel Like Coming Home
Even if you've never seen a snowflake, winter is the coziest season, perfect for relaxing with a cup of hot chocolate and your favorite movie. So how do you get your team at the office to be as engaged with the training you created as they are with Netflix?
Provide it in an environment that feels cozy and familiar to them. That means cloud-based virtual training they can access remotely, whenever and wherever they're most comfortable doing so.
People love their phones and internet access. According to Fortune, "nearly three-quarters of Americans (71 percent) who own smartphones sleep with them." A mobile consumer report from Bank of America found the devices are the first thing on most people's minds when they wake, three times more than significant others. Similarly, a Cisco Connected World Technology Report found 42 percent of respondents "would give up their sense of smell to have internet access."
Providing training that people can access on their phones can help you improve business results, especially for IT training. As we've shared before, "67 percent of recent users of virtual lab environments rated their companies' IT training as 'always effective.'" The same percentage agreed that "using virtual IT training, instead of traditional training, increases their productivity."
Relieve Multigenerational, Multicultural Tensions
Let's face it, different people have different opinions, and when family and friends gather for the holidays, tension can build. That can happen in your training, too, so make sure you provide solutions that serve multigenerational, multicultural teams.
As the Society for Human Resource Management (SHRM) points out, people from different cultures could be present in the same conversation and hear very different things. They note, "American managers often accentuate the positives and minimize the negatives," whereas "French managers tend to gloss over the positives and provide direct, blunt feedback."
As a result, a French employee getting feedback from an American manager might end up thinking they're doing better at work than they actually are, while an American employee getting feedback from a French manager might think they're doing worse at work than they are.
It's not very different than that time a parent asked, "when are you ever going to get married?" You heard, "I'm not good enough," when they were actually trying to say, "you have so much to share."
Place a focus on cultural intelligence (CQ), which according to eLearning Industry is "an individual's or an organization's ability to remain knowledgeable, respectful, and productive in a variety of cultural contexts." Key to that is understanding that things like trust, delivering criticism and what is considered proper communications vary from culture to culture.
Similarly, look to eliminate multigenerational biases.
"Younger workers think older people aren't all that great at technology, and older people think younger workers are slackers because they aren't in the office from sunrise to sunset," explained Roberta Matuson, president of Matuson Consulting, in her course, Managing a Multigenerational Workforce. Such myths are often wrong and can be detrimental.
Matuson, who has helped Fortune 500 companies maximize talent, urges training leaders to check their own biases when designing courses. She recommends offering training materials in different formats and letting employees choose what works best for them. She also encourages leaders to emphasize the things employees share – like a need for customer satisfaction – and "help them keep their eye on the prize" when things get sticky.
Of course, theoretical training isn't enough. Virtual training labs can get people from different parts of the world in the same "room" without the cost of international travel. Even if they share a culture, directly engaging with one another can overcome gaps. What's more, an instructor can be present to guide employees through bottlenecks in real-time.
Collaborate and You'll Celebrate
Another way to practice CQ and achieve greater profitability is to develop a culture that empowers employees to communicate on a consistent basis and help each other grow.
According to a study by the Association for Talent Development, top performing companies are almost five times more likely to have extensive learning cultures. The report notes: "In high-performance organizations, employees share knowledge with their colleagues at a rate four times greater than that of workers in lower-performing firms. That communication is supported by rewarding workers for learning, providing tools and resources for creating and sharing learning content, and making knowledge sharing a performance expectation at all organizational levels."
The best families are there for each other, every day. Integrate collaborative learning into your corporate culture regularly and create exercises that give trainees the tools they need to advance together.
Carry the Magic of Training Year-Round
Now that your employees understand each other on a deeper level, they can actually collaborate effectively and help each other retain the training you've developed for them.
With less stress, there's room to create memorable training environments, and metrics on its effectiveness will have your management popping the champagne.
Read our article about the data you need to measure in order to grow your training department. Then, set some practical resolutions for the year ahead that'll take your magic to the next level.
---
What you should do next…
1. Subscribe to our newsletter:
Subscribe to our newsletter below for the latest news, advice and thought-leadership for software professionals. Or visit our blog to browse our most recent articles.
2. Learn how virtual labs can grow your business:
To learn more about how CloudShare helps software organizations grow revenue, increase efficiency and improve quality, visit our resources page. You'll be able to browser dozens of valuable white papers, eBooks, webinars, case studies, and brochures.
3. Get a FREE, no obligation demo:
Discover just how easy it is to create your cloud environment—in minutes! One of our friendly virtual labs experts will be happy to:
Show you the platform in action
Calculate pricing for your business
Set you up with a 14-day free trial
Answer any questions you have
No pressure or obligation