CloudShare 2017: A Knockout Year in a Trending Business
To get articles like this free in your inbox, subscribe to our newsletter.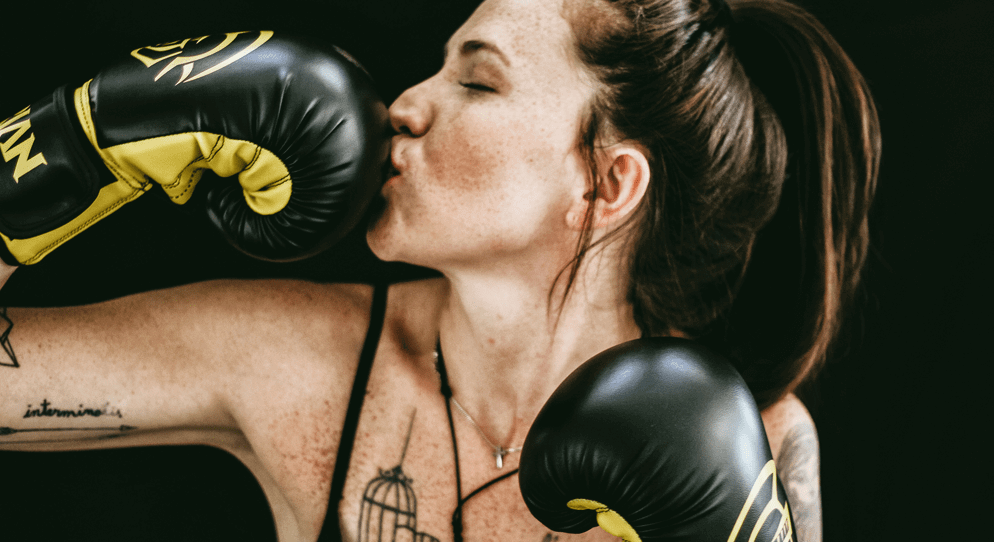 I believe Franklin D. Roosevelt was not far from the truth when he said:
"Happiness lies in the joy of achievement and the thrill of creative effort".
2017 was by far the most rewarding year for CloudShare. As VP of Marketing for the company, I can truly say that nothing makes me prouder than becoming the leading specialized virtual IT labs provider for the full application lifecycle – from sandbox environments for development to sales enablement, training and customer support. Through the unwavering efforts of our team during the year, we established relationships with over 200 new customers and partners and delivered continuous innovation and uncompromising customer support.
With our fiscal year just ended and January gone, I am glad to see we are poised to make 2018 a success and deliver timely solutions to answer our clients' needs.
It's no secret that cloud migration picked up steam in 2017.
According to the RightScale 2018 State of the Cloud Report, "AWS is no longer the runaway leader as Azure has grown rapidly and is now a close second, especially among enterprise users."
Forrester predicts that 2018 will mark the year where we'll pass that magic threshold of more than 50% of global enterprises relying on at least one public cloud platform to drive digital transformation and delight customers.
While the cloud wars are going strong, and as enterprises comprehend the complexities in going cloud native, they are realizing the need to prioritize and manage their cloud migration according to business results. It is becoming increasingly clear that public cloud providers are not "one size fits all". In such conditions, success will rely on pairing the right solution to shorten time to value.
Take virtual training, for example. Forrester identified this trend in its top 10 predictions for 2018, stating that:
"Immersive lab-based training programs will take off as the best way to drive fast, real, and lasting change in how you build software."
This is where we fit in. This is our core expertise.
By enabling complex applications to be brought to the cloud unchanged and by providing specialized solutions for all aspects of applications lifecycle, organizations are turning to CloudShare for its low risk and high return on investment.
More of our key highlights for the year include:
Over 10,000 classes and 21,000 POCs delivered this year and an impressive client roster from Palo Alto Networks, to Atlassian, HP, Check Point and Sophos. These customers have been a pivotal part of our growth, earning us the rank of go-to cloud provider for software providers that want to immediately harness the power of the cloud for their legacy solutions.
Our clients enjoyed new features including expanded support for global enterprises with new data centers in APAC and EMEA, nested virtualization, Salesforce integration, localization and more. In addition, we were happy to be instrumental in the success of many clients' yearly events, including the Atlassian Summit, Palo Alto Networks' Ignite and more.
Yet, there are still plenty of challenges and opportunities to keep us busy going forward into 2018 and beyond. And I'll be happy to explore these in more detail in my next blog.
With a strong advisory board in place, a special team of dedicated employees driven by creative effort and strong partners, we are well positioned to further success.
---
What you should do next…
1. Subscribe to our newsletter:
Subscribe to our newsletter below for the latest news, advice and thought-leadership for software professionals. Or visit our blog to browse our most recent articles.
2. Learn how virtual labs can grow your business:
To learn more about how CloudShare helps software organizations grow revenue, increase efficiency and improve quality, visit our resources page. You'll be able to browser dozens of valuable white papers, eBooks, webinars, case studies, and brochures.
3. Get a FREE, no obligation demo:
Discover just how easy it is to create your cloud environment—in minutes! One of our friendly virtual labs experts will be happy to:
Show you the platform in action
Calculate pricing for your business
Set you up with a 14-day free trial
Answer any questions you have
No pressure or obligation