CloudShare Virtual IT Labs: Bringing You Sanity in the Age of Anxiety
To get articles like this free in your inbox, subscribe to our newsletter.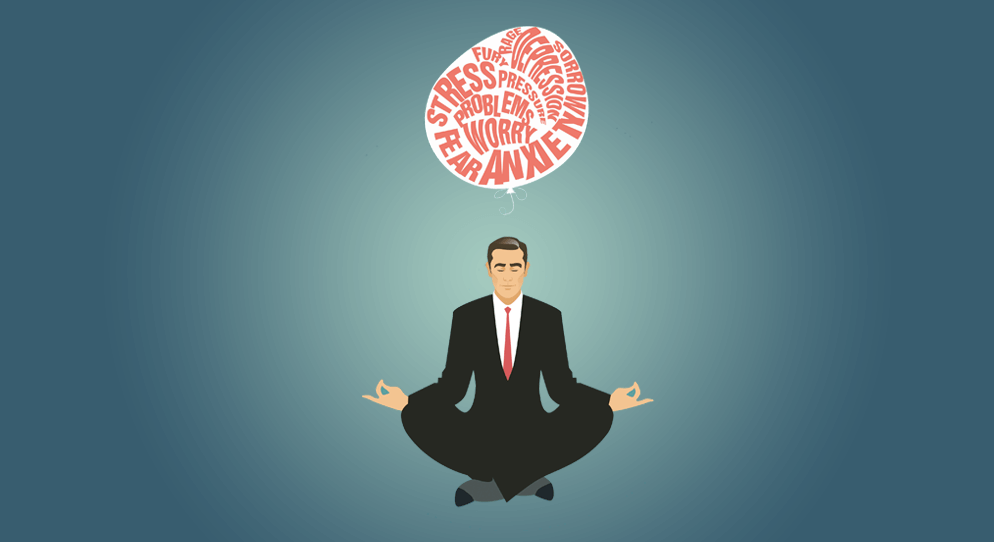 It has come to this –
If you haven't experienced anxiety over something in the past week, you're probably not living in the 21st century.
"The Age of Anxiety" they call it.
It seems we cannot pass one day without hearing news about the latest White House scandal, the Brexit consequences, ice breaking off Antarctica, North Korean missiles, the dubious future of our healthcare services or the 2007 recession still constantly breathing down our necks.
And it touches every aspect of our lives, from personal to business – from corporate training to sales; our world has become more complicated and unpredictable than ever before.
So, it shouldn't come as a surprise to hear that many of us are experiencing more stress and feeling more anxious, daily. In the words of Michel Dugas, feelings of anxiety are closely connected to an inability to handle uncertainty.
In this crazy reality, we need one stable thing to hold on to.
In life, as well as in business, a standard therapeutic subscription to dealing with this now worldwide phenomena is keeping it simple – watching less news and focusing on the things in your life that are reliable and trustworthy. Which is why now, more than ever, it is vital that global organizations looking to grow their business rely on stable, dependable cloud-based platforms that ensure smooth performance.
However, our world is changing, and ensuring smooth customer access to live virtual lab environments is far from obvious:
In the training world – corporate training is constantly getting more challenging due to globally scattered employees, keeping up with new features in the latest versions, and the growing difficulty to keep trainees' retention rates high.
In sales – sales demos and POCs are often too costly and complicated and wind up with companies unable to show off their most valuable features. And a great customer experience is simply hard to come by, despite the many promises.
Reliable virtual labs that give you peace of mind
Reliable virtual labs are a core component of successful business growth, whether in sales processes or corporate training.
They drive successful POCs; they are why great sales demos let the product sell itself, and they are how corporate training results in better performance across the organization and from partners.
We know the value of truly trust-worthy virtual labs, and that is exactly why we have developed our turnkey specialized cloud environments.No matter where you, your students, or your prospects are, whatever the class size, whether a huge on-site event or self-paced
No matter where you, your students, or your prospects are, whatever the class size, whether a huge on-site event or a self-paced course, or how complex the environments – our real-world training labs ensure that your prospects and trainees will enjoy the smoothest hands-on experience.
Consider this our commitment.
While as much as we would like it to be, technology is never flawless: wireless networks disconnect, computers crash, hackers invade. We are committed to providing our customers with the best possible performance at all times.
Our stats show that over 93% of our labs are created under 5 minutes and over 96% in under 6 minutes – and we have customers with quite complex configurations. Dealing with last minute scalability or connectivity issues should be eliminated from your worry list. And it can be with our:
One-click access to classes and POCs, with no clients or plugins
Easy to add last minute class additions or POC invitations
Easy to add last minute class additions or POC invitations
Best-in-class ready-made virtual machine templates
Worldwide data centers
Devotion to give you the best possible performance, whenever and wherever.
Here are some quick examples:
It was just recently that one of our clients used CloudShare to host a large on-site corporate training event for 1,000+ sales engineers on new product features, with hundreds of participants in each class attending from all over the world- physically and virtually.
All attendees had virtual labs to train on the product. Working closely with the client, our team made sure everything went smoothly, and the event was a phenomenal success.
A dependable virtual lab is about giving you complete peace of mind, precisely when unpredictable events occur. Last week, one of our customers told us about one of their corporate instructors who forgot to schedule the labs for his class, only realizing 30 minutes before the start of the scheduled course.
He was able to remain calm though because he knew he could quickly create the complex training lab from ready-made templates, and send out invitations to all – in a matter of minutes. The instructor was so pleased that what could have been an unpleasant problem for all involved was a non-issue, that he shared the story with his manager, who in turn relayed it to us.
Goodbye anxiety, hello peace of mind.
When world events and local issues can keep you up at night, you need the things you can control in your personal and business life to be stable, predictable, and reliable. When it comes to choosing an IT labs provider, CloudShare's robust, specialized virtual labs provide the features and performance you can rely on for real peace of mind.
We provide turnkey cloud-based IT environments for virtual training, demos and PoCs, and DevOps.
Looking to maximize virtual training in your organization?
Let's talk.
---
What you should do next…
1. Subscribe to our newsletter:
Subscribe to our newsletter below for the latest news, advice and thought-leadership for software professionals. Or visit our blog to browse our most recent articles.
2. Learn how virtual labs can grow your business:
To learn more about how CloudShare helps software organizations grow revenue, increase efficiency and improve quality, visit our resources page. You'll be able to browser dozens of valuable white papers, eBooks, webinars, case studies, and brochures.
3. Get a FREE, no obligation demo:
Discover just how easy it is to create your cloud environment—in minutes! One of our friendly virtual labs experts will be happy to:
Show you the platform in action
Calculate pricing for your business
Set you up with a 14-day free trial
Answer any questions you have
No pressure or obligation