Collaborate to Collaborate
To get articles like this free in your inbox, subscribe to our newsletter.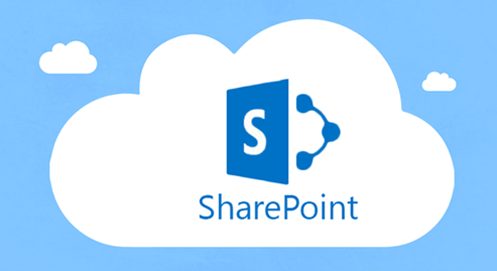 One of the primary uses of the SharePoint platform is in the area of document collaboration. This is where SharePoint originally found its success and has since evolved into a more robust platform. The convenient web-based interface, document control features, and common user experience make it easy to create, share, and collaborate on the creation of content.
CloudShare, like SharePoint, has a similar principle of making the sharing of complete virtualized environments as easy as publishing a link, or sending an email. We deploy the same principles of ease of use, and making development and testing in the Cloud a collaborative effort.
So it's no big surprise that CloudShare + SharePoint is a slam-dunk combination of cloud development and document collaboration. In CloudShare ProPlus, there are four ways to collaborate with others on your SharePoint farm deployments.
1.) Invite others: The Invite Others feature shows up as a button in the CloudShare ProPlus UI. This feature allows you to invite specific individuals by email to receive a complete copy of your CloudShare environment. This means that all the work, content, configurations, and even software will be given to the recipient. Because it is their own copy anything, they do will affect you as the sender. Not only, that you can see how long the recipient has played with the copy of your environment.
2.) Permalinks: Permalinks are very similar to Invite Others. The key difference is that a link provided via Invite Other is unique per recipient with tracking, where a Permalink is static per environment. The Permalink allows you to publish the same link on Twitter, Facebook, or even your blog. Making it very convenient to promote your environment, and efforts. Permalinks are a fun way to share your SharePoint solution and watch it go viral.
3.) Web Access: Very often you don't want to give individuals full access to your environment, or even the machines themselves. Because SharePoint is a web driven with the Web Access feature, you can provide access to your farm my simply sharing a URL. Giving recipients access to SharePoint sites as they are used to accessing them, but protecting your virtual machines. The Web Access URL is static per environment, and will remain as long as the environment does. When a user accesses the URL, they will see the root site collection of the Web Application set on port 80 in your farm, and can navigate to any other sites below that. You will also have access to Central Administration via port 3695.
4.) Collaboration: Collaboration is a way to invite people into your environment without giving them their own copy. This allows you to control who can access your environment and when. Collaboration is a great way to bring other developers to your environment. Only one user can be on any one VM at a time, but all work is shared.
SharePoint is not just for document collaboration ANYMORE! You can collaborate on SharePoint development projects as well. The four ways above to collaborate on your virtual environments give you full control of how you share your work and an opportunity use CloudShare as a way to promote your SharePoint solutions.
Happy Cloud Sharing!
---
What you should do next…
1. Subscribe to our newsletter:
Subscribe to our newsletter below for the latest news, advice and thought-leadership for software professionals. Or visit our blog to browse our most recent articles.
2. Learn how virtual labs can grow your business:
To learn more about how CloudShare helps software organizations grow revenue, increase efficiency and improve quality, visit our resources page. You'll be able to browser dozens of valuable white papers, eBooks, webinars, case studies, and brochures.
3. Get a FREE, no obligation demo:
Discover just how easy it is to create your cloud environment—in minutes! One of our friendly virtual labs experts will be happy to:
Show you the platform in action
Calculate pricing for your business
Set you up with a 14-day free trial
Answer any questions you have
No pressure or obligation