COVID-19 Is Reviving the Need For Live Training Platforms
To get articles like this free in your inbox, subscribe to our newsletter.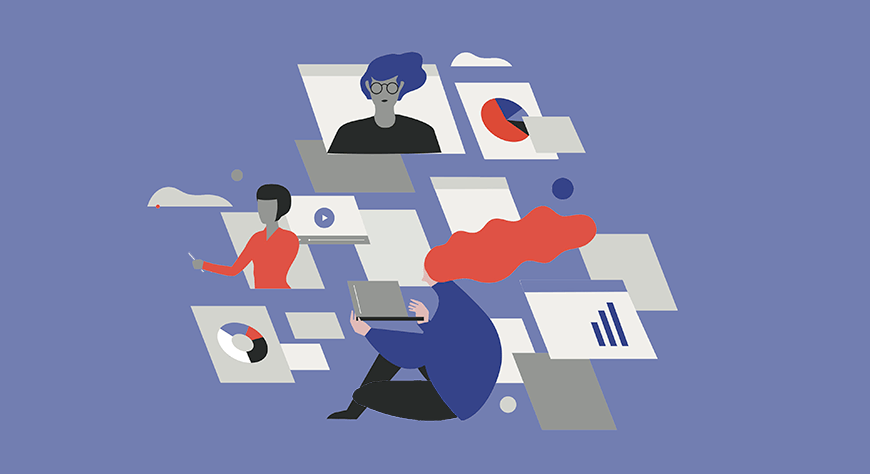 Governments and businesses around the world have felt the social and economical impact of the COVID-19 pandemic. There are many considerations for company managers to make during these next few months, from reorganizing supply chains to ensuring safety among staff and clients.
But what about company training? With working from home becoming standardized, it's becoming more important than ever for employees and business partners to stay up-to-date with company processes, even remotely. That's where the sudden influx of demand for live training labs is coming from.
Technical Sales Engineer Training Is Best Done Online
When the option of in-person instruction is no longer available, sales representatives and team members need some way to get the information and experience they need. An online training platform has many useful benefits over physical methods of instruction:
Mobility. Because coursework occurs online, there's no need to be at work to attend classes. Individuals working from home or on the go will appreciate the flexibility of live online training.
Feedback. Just because the instructor and participant are not in the same room, doesn't mean communication will be an issue. Users can still leave feedback regarding their experience and record performance assessments directly in the training platform.
Cost. Setting up your online class and expanding it to accommodate more employees and partners is inexpensive thanks to SaaS platforms for cyber range training. Your service provider handles all the upgrading and maintenance for you.
Virtual training is the best option for businesses now that the pandemic requires all staff remain distanced. You can remain safe while still ensuring productivity.
Use Cases for Virtual Training
The sales team isn't the only part of your company that benefits from live virtual training, especially in the context of a quarantine.
Training contributes to the company's onboarding process. Getting new hires up to speed with the workflow is much easier with online learning platforms. For instance, it's common practice for new employees to learn about the business's product lines, customer demographic, and overall focus in their first few days.
Even experienced staff members can benefit from occasional online learning to keep themselves up to speed with changing company practices. For instance, if you use a CRM (customer relationship manager) or any other business tool, use online classes to teach employees how to use it effectively.
An organization might use online training to educate staff on the company's products and services remotely. This use case is especially important for the sales team, who need to understand how to present the business's products to the client. Topics might include advantages and drawbacks and how the product compares to the competition.
Finally, remote live training works best for assessing and maintaining performance and productivity. When you don't have direct contact with your company teams, cyber ranges give you a chance to evaluate staff knowledge.
There are many other ways that companies use virtual IT labs as well. Experiment with what you can accomplish when you gain access to the flexibility, convenience, and cost-effectiveness of online training platforms.
Tips for Implementation
So you've decided to adopt a virtual training platform for your organization. What can you do to make the most of it?
Let your participants know what you expect from online training. Whether you want them to take notes or ensure a distraction-free environment while attending, it's worth telling them what your expectations are beforehand.
Make the experience an engaging one. Try to avoid excessive blocks of text in favor of visual and even interactive elements. Include examples from actual workflows. Encourage asking questions and working with peers and instructors.
Always allow users to access supporting materials even during off-hours. One of the benefits of virtual learning is that participants can go back to previous content at any time.
Build Your Next Virtual Training Platform With Cloud Share
Your choice of cloud provider matters when it comes to building a successful virtual training program.
Are you looking to create an online training platform for your company? CloudShare can help you create a SaaS training solution that suits the needs of your business.
Get in touch with our team to see how we can help you implement virtual IT labs, sales demos, proof of concepts, and sandboxing environments through a scalable cloud solution that grows with your business.
---
What you should do next…
1. Subscribe to our newsletter:
Subscribe to our newsletter below for the latest news, advice and thought-leadership for software professionals. Or visit our blog to browse our most recent articles.
2. Learn how virtual labs can grow your business:
To learn more about how CloudShare helps software organizations grow revenue, increase efficiency and improve quality, visit our resources page. You'll be able to browser dozens of valuable white papers, eBooks, webinars, case studies, and brochures.
3. Get a FREE, no obligation demo:
Discover just how easy it is to create your cloud environment—in minutes! One of our friendly virtual labs experts will be happy to:
Show you the platform in action
Calculate pricing for your business
Set you up with a 14-day free trial
Answer any questions you have
No pressure or obligation