Customer Education and Training in 2020: By the Numbers [Infographic]
To get articles like this free in your inbox, subscribe to our newsletter.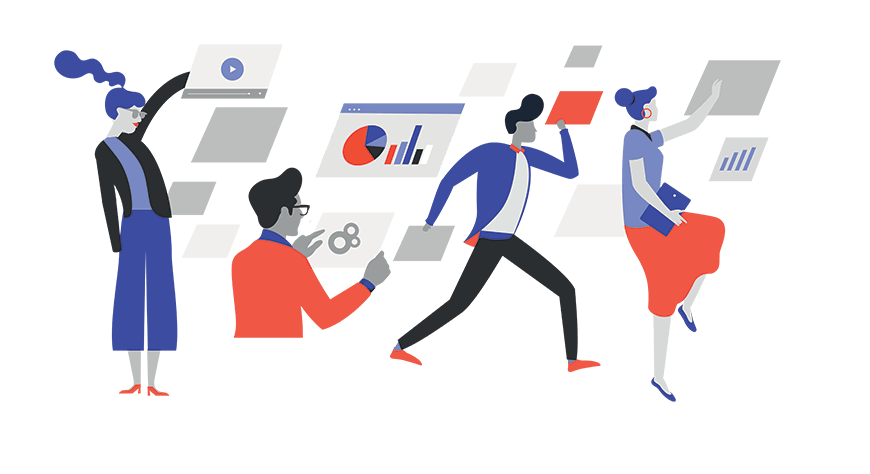 It's official. In-person customer education and training has gone virtual. Organizations are finding innovative ways to keep customer engagement levels through the roof, even without the face-to-face contact they might have been used to, pre-pandemic.
Virtual Training is Showing Up for Customer Education
Here at Cloudshare, we love it when the numbers tell a story, so here are some of the latest insights from the 2020 State of Customer Training Report. 59% of respondents say that retaining customers is a priority right now, with 44% admitting that customer engagement is what they're focusing on to make it happen.
There's no doubt that customer training is a smart route to these goals, known to increase the adoption of software products, reduce ticket queues and customer churn, while helping you to forge stronger relationships with customers. It's no surprise that the customers who better understand how your solution adds value will be the ones that are ultimately more loyal, and a whole lot happier, too.
That's why we're delighted to see that rather than hitting the brakes on training initiatives this year, 64% of respondents report spending more on training than they did before the global pandemic. Virtual training labs are making this possible, with 56% of people calling virtual training solutions a priority.
What Does Successful Virtual Training Look Like?
If your fingers have been hovering over the launch button, and you're looking to adopt virtual training technology to boost customer education and engagement in 2021, remember that not all solutions will be created equally. The data shows that the biggest challenges are retaining that all-important customer engagement, content management, and measuring the business impact of virtual training initiatives.
Cloudshare turns the process on its head, starting with the systems and processes in place to meet these roadblocks from day one, so that your virtual training solution never has to experience a single moment of lockdown.
See the full infographic here and you can schedule a demo of Cloudshare at this link.
---
What you should do next…
1. Subscribe to our newsletter:
Subscribe to our newsletter below for the latest news, advice and thought-leadership for software professionals. Or visit our blog to browse our most recent articles.
2. Learn how virtual labs can grow your business:
To learn more about how CloudShare helps software organizations grow revenue, increase efficiency and improve quality, visit our resources page. You'll be able to browser dozens of valuable white papers, eBooks, webinars, case studies, and brochures.
3. Get a FREE, no obligation demo:
Discover just how easy it is to create your cloud environment—in minutes! One of our friendly virtual labs experts will be happy to:
Show you the platform in action
Calculate pricing for your business
Set you up with a 14-day free trial
Answer any questions you have
No pressure or obligation