Customer Education and Training in 2020… and Beyond [WEBINAR]
To get articles like this free in your inbox, subscribe to our newsletter.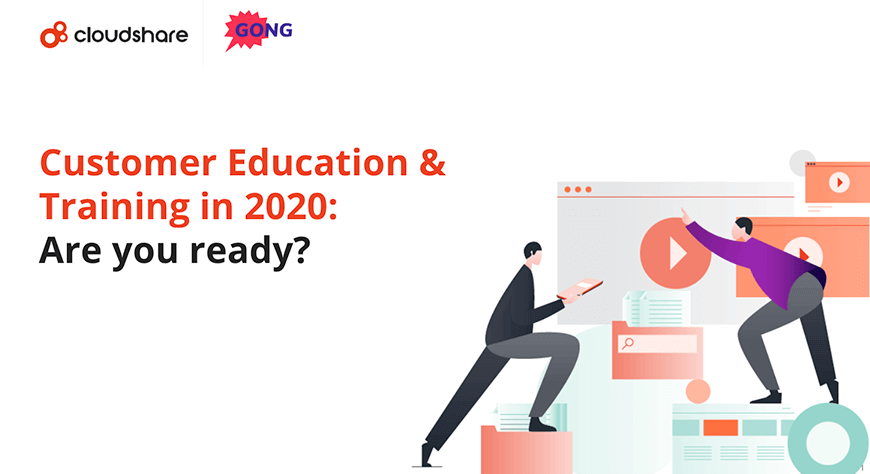 Prophecy. Forecast. A hunch. Whatever you call it, everyone loves a good prediction. Sometimes we are amazed by the sheer awesomeness of those who can "tell" the future. Some use the stars and some prefer statistics. We occasionally find ourselves laughing at ridiculous predictions that don't even come close to being true.
If you believe in true prophecy, I may just have a bridge in Brooklyn to sell you.
Either way, it's still interesting to hear what experts in their fields, ears to the ground, have to say about current and possible future trends in the industry. And we have just the webinar for you!
Here's a sneak peek into the upcoming January 14th (1pm ET) webinar on customer education and training that will be presented by Sumeru Chatterjee of Gong.io and our own enterprise account executive and virtual labs expert, Lee Berkman.

(WEBINAR) Students Are Bored Out Of Their Minds??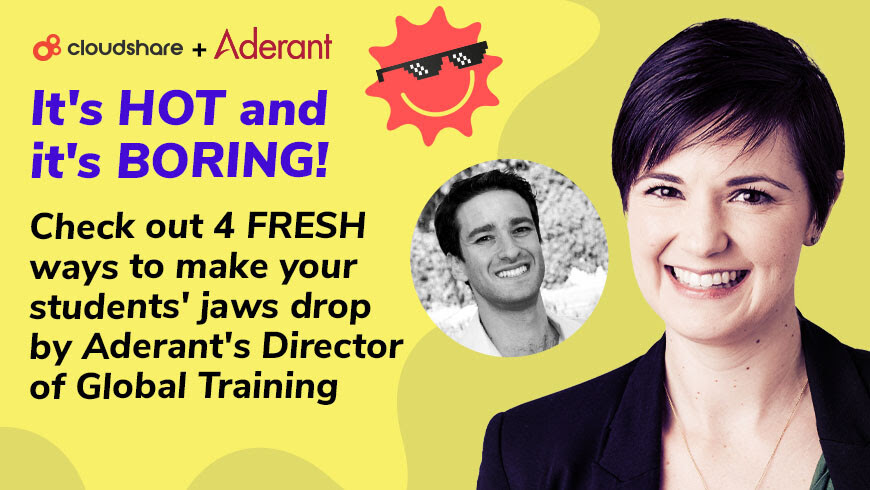 What is Customer Education?
The webinar will open with a brief, yet concise explanation of the meaning of customer education and where the idea spread from. There are a number of job titles that fit under the blanket of customer education and their work entails piecing together information from many different sources.
Why is Customer Education so important?
The importance of customer education hasn't always been clear. Only recently has the idea of customer enablement through content, analytics, training, etc been recognized as a staple in the organization with wide ranging effects both inside and out.
This will give you some insight into the why you need customer education in your organization.
The impact of training on Customer Education
Training is one of the most important aspects of a customer education program. Whether it's in-person, self-paced, virtual instructor-led training (VILT), or a hybrid learning solution, your product's value needs to be made known to potential buyers, understood by employees and customers, and made easily available and scalable.
Predictions for 2020: Customer Education and Virtual Training
This is the part of the webinar you came for. Sumeru and Lee will be discussing nine predictions they have, based on trends and other data, about customer education and virtual training which will offer insight into some of the key ideas customer enablement professionals should consider looking into for the upcoming year and on.
Predictions will range from community to analytics to AI to standardization.
We hope you will join us on January 14th at 1pm ET for this insightful webinar and we look forward to seeing you there.
---
What you should do next…
1. Subscribe to our newsletter:
Subscribe to our newsletter below for the latest news, advice and thought-leadership for software professionals. Or visit our blog to browse our most recent articles.
2. Learn how virtual labs can grow your business:
To learn more about how CloudShare helps software organizations grow revenue, increase efficiency and improve quality, visit our resources page. You'll be able to browser dozens of valuable white papers, eBooks, webinars, case studies, and brochures.
3. Get a FREE, no obligation demo:
Discover just how easy it is to create your cloud environment—in minutes! One of our friendly virtual labs experts will be happy to:
Show you the platform in action
Calculate pricing for your business
Set you up with a 14-day free trial
Answer any questions you have
No pressure or obligation