Customer Training Pricing and Packaging Best Practices
To get articles like this free in your inbox, subscribe to our newsletter.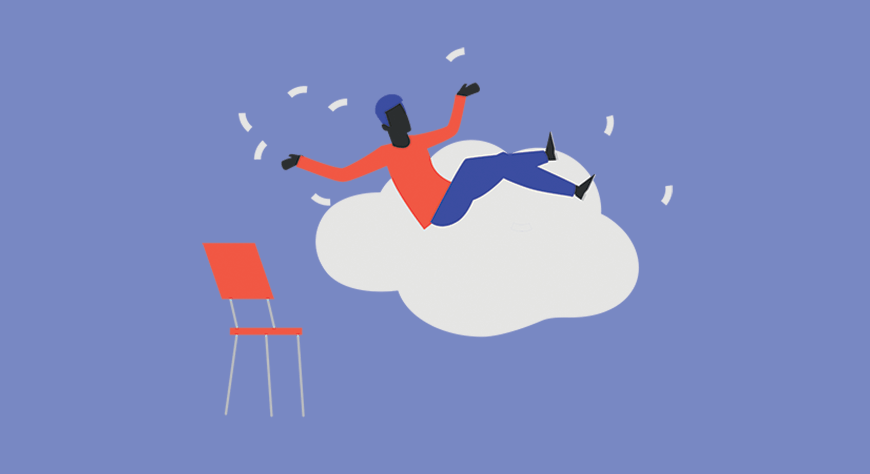 Consumer training is a way for companies to ensure that clients get the most value out of the product as possible. Also known as customer education, there are a wide array of benefits of providing this service, including deflecting support tickets, raising your brand legitimacy, and improving product adoption. 
However, customer training and customer education is no easy task! It takes time, effort, and attention to develop properly. Should you charge your clients for access to the material, or is a free program more likely to benefit your organization?
Answering the age-old question of fee vs free helps your customer training program stay aligned with your company's goals, increasing the likelihood that your customer training programs will be a success.
Customer Training Best Practices For Pricing Learning Content
When you're building customer education content, customer training best-practices around pricing can help you start strong. 
Start by recognizing that free training might not necessarily be providing the message you think it is. If you walked past a store, and they were offering to give the clothing away, would that make you think it was worth having? Putting a price tag on your customer learning content can help to add legitimacy to the training content, showing customers that it's worth paying for. 
Maria Manning Chapman from TSIA calls the discomfort of charging for content the "fallacy of free." She argues that the way that training drives product adoption is not about whether it costs money or not, it's about whether it's consumed or not. When a business pays for training, they are far more likely to consume the content, because they have made an investment into it. In contrast, free training can be seen as throwaway, or constantly moved down the list of priorities. 
Reasons for Free Training
That's not to say that there is no place for free training in your customer education strategy. Some places where free content makes great sense are: 
A demo or POC:

Where you want to provide a prospect with a hands-on experience or a learning tutorial or demo with your product. They aren't bought into its value yet, and free content is more compelling than a conversation. 

Top of the funnel learning content: I

t's unlikely that any customer would see the value of a blog post enough to pay hard-earned cash for it. Early-stage marketing content such as webinars and tutorials are often best kept free.  

Free trial:

A free trial can be a great way to hook users in, and get them invested in your product enough to upgrade. This will likely come with some training content such as a walkthrough or early stage onboarding content.  

To get more information about the user:

Offering gated but free training content or educational materials such as eBooks and white papers can be a great way of generating leads and getting email addresses to add to the funnel. 
Reasons for Paid Training
However, free is not maintainable or smart as a long-term strategy for all of your content. Remember, your training content costs you money to create, and it adds real value for the customer! With your customer education to hand, they can more quickly see value in their day jobs, leading to certifications, promotions, raises and more. It's important to create a strategy where you have paid training content as well as free content so that you can: 
Pay back the costs of hosting the training, which typically include instructor salaries and class equipment/materials.

Offer higher-level content like

technical certifications

to the participants, essentially selling them a service.

Give customers a larger incentive to stick with the training program since they have invested resources in the content. 
Paid plans are not something to be afraid of! They allow you to raise client retention while also building lifetime value in your customers, and help you to become a profit center to the business, making it more likely you'll get buy-in for new projects. 
Offering a Mixed Model
Most companies choose to provide some training for free while charging for other parts. For instance:
You could offer free access to the materials but charge for a

virtual instructor-led training

class to go deeper on the topic.

High-value or advanced content can be priced such as certifications, while basic training can be free, for example, webinars or onboarding content.

Choose to give different prices to different types of customers, such as enterprise customers, start-ups, or important logos. 
How To Price and Package Customer Training
Now that you know you want to charge for customer education and customer training content, the next question is obvious. How do you determine corporate training rates? What pricing model should you pick?
Subscription
Much like how Netflix functions, some companies charge a flat rate for complete access to all coursework for a set period. Subscription-based training aligns well with the SaaS business model and allows customers to retake certain courses if necessary.
A la Carte
Under this model, the customer purchases courses individually. The a la carte or training on demand methodology works best if your company only offers a handful of options for classes. It also gives you the flexibility to price each course differently depending on delivery costs.
The biggest benefit is that the customer isn't forced to pay for resources that they won't use. This model lets the customer pick and pay for exactly what they need.
Bundle
With this approach, you can offer customer training content as part of a larger package. For example, you could call the bundle the "customer success package", and include training content, some training from an instructor, a specific dedicated CSM for their needs, and other professional services. 
False free
If you're still not sure about charging, a false-free model might work for you. In this case, you include training in the cost of your overall fee for the product or service. If you were planning on charging $79 per month for a subscription to a SaaS tool, for example, you can charge $99 a month and include customer training, courses, learning paths and even certifications on the list of what's included. The customer feels that they are getting something for nothing, and you can still make back your training costs. 
Deciding on Pricing
There are many considerations to make when it comes to pricing your customer training. If you're only trying to break even, a flat rate per client is sufficient.
However, if you want to turn a profit, it makes sense to think about ways you can cross-sell and upsell your courses. Consider the impact the training has on your clients and on your business. Research has shown that trained customers churn less, renew more, and are more likely to be brand champions and reach for upsell and cross-sell opportunities, too. 
Analyze how much value you receive from your training courses when you decide to charge for them. Are you deflecting more support tickets? Are customers more satisfied? Have you seen greater product adoption from educated customers compared to those who haven't consumed training content? 
Remember, there is no single best option for monetizing a training program, so feel free to experiment and discuss with your team the supply and demand of customer education.
CloudShare Can Help
Virtual labs are a cost-effective way to deliver online training to customers around the globe. Without the need to maintain your own servers and equipment, these types of services enable businesses of all sizes to offer customer training and raise their bottom lines.
Are you interested in adopting software packaging training for your business—but not sure where to start? Get in touch with CloudShare to schedule a personalized demo.
This post was originally published on February 2021 and updated on December 13, 2022.
---
What you should do next…
1. Subscribe to our newsletter:
Subscribe to our newsletter below for the latest news, advice and thought-leadership for software professionals. Or visit our blog to browse our most recent articles.
2. Learn how virtual labs can grow your business:
To learn more about how CloudShare helps software organizations grow revenue, increase efficiency and improve quality, visit our resources page. You'll be able to browser dozens of valuable white papers, eBooks, webinars, case studies, and brochures.
3. Get a FREE, no obligation demo:
Discover just how easy it is to create your cloud environment—in minutes! One of our friendly virtual labs experts will be happy to:
Show you the platform in action
Calculate pricing for your business
Set you up with a 14-day free trial
Answer any questions you have
No pressure or obligation