Cybersecurity Virtual Training Benefits with Hands-On Labs
To get articles like this free in your inbox, subscribe to our newsletter.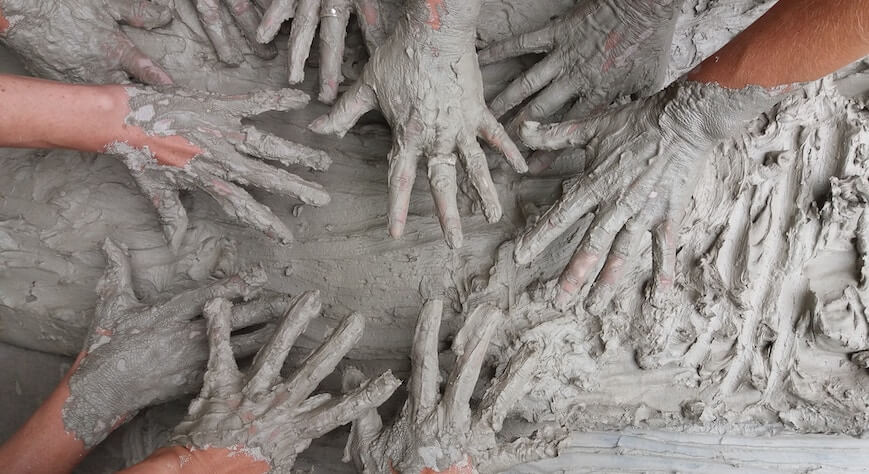 Technology, and especially the internet, is an essential tool for modern businesses. Any experienced executive or manager knows that you cannot avoid online tools if you want to remain competitive.
All the best software options are now available online in web app form. Physical software is a thing of the past, and even giants like Adobe have embraced the software-as-a-service (SaaS) model.
Computers and networks have streamlined business communication exponentially, making it more convenient to send correspondences and find collaboration opportunities. This heavy reliance on the internet has also resulted in large investments by companies to protect themselves from online threats.
Cybersecurity Ventures predicted in 2016 that cybersecurity would cost businesses nearly $6 trillion annually by 2021. The need for cybersecurity training is clear, but organizing schedules and providing that training isn't always easy in a classroom setting.
Now, there's a better way. Virtual cybersecurity labs are one solution that many businesses are leveraging to improve the efficiency of their cybersecurity training and response times.
Improve Your 2023 Cyber Security Training Results With These 5 Best Practices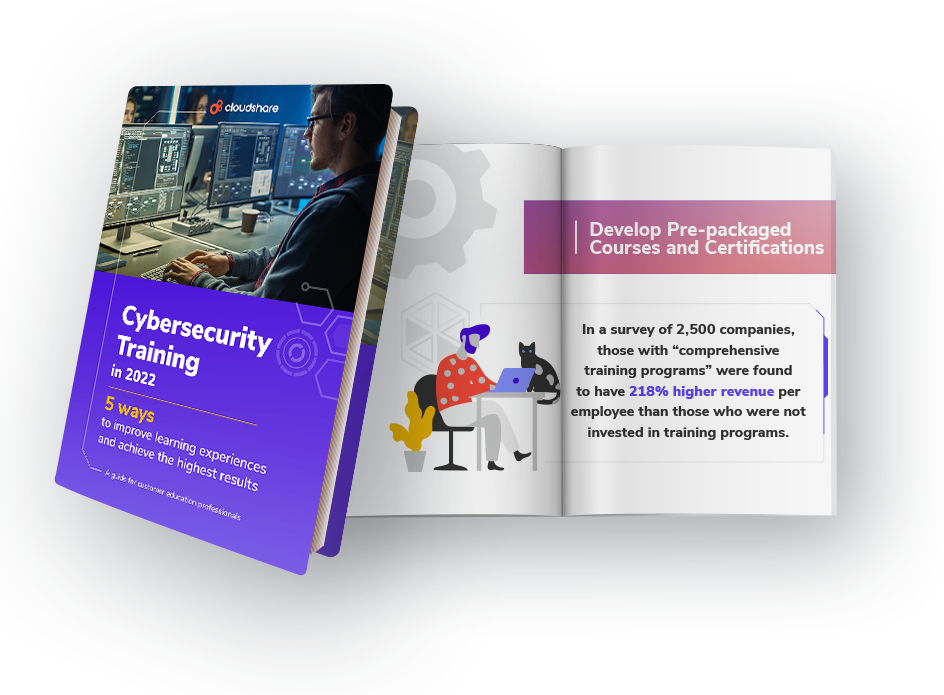 The Importance of Cybersecurity Today
Companies both large and small can't ignore the disastrous consequences of weak cybersecurity policies. That's why corporate spending on cybersecurity went up 9% on average per company last year according to Juniper's 2018 Cybercrime Report.
This statistic is not surprising considering how many data breaches have transpired on the news from various high-profile companies such as Facebook, Yahoo, and Equifax. But large enterprises aren't the only targets; even small business administrators need to think about reinforcing their business' cybersecurity.
Why Consider Cybersecurity Training?
You may think handing the cybersecurity tasks to the IT department should be enough, right? Why is training for every employee, partner, and customer necessary?
Corporate digital security typically starts with the individual employees' cybersecurity training, which is often the weakest line of defense. You should ask questions like:
Does every employee know how to use passwords effectively? Are they in the habit of changing them, using different ones for different accounts, and avoiding common words or phrases in important passwords?
Do they understand basic email safety? Can they recognize phishing or other fraudulent emails?
Are they able to communicate the risks and scope of potential issues to IT members or upper management? Do they know who to contact if an issue arises?
Remember. It only takes one mistake from anybody for a cybercriminal to compromise your business's network and potentially steal data or damage your reputation.
It's important to get everyone on board to stay safe.
How Can You Do This?
The key to an effective employee training program is persistence, as practical knowledge of cybersecurity is not a "set it and forget it" process. It's more than just a PowerPoint presentation, a manual to skim through, or a few training videos.
Rather, the safest companies understand that virtual cybersecurity labs are the most potent methods of giving employees the information they need to take on cybercrime. These online cybersecurity labs use simulations of real-world scenarios to give practical experience to every user.
This kind of hands-on lab-based cybersecurity virtual training is the future of employee education, quickly phasing out traditional methods like on-site classrooms, training videos, and other less effective training methods.
The Main Benefits of Cybersecurity Virtual Training
Why does the cybersecurity IT environment result in better knowledge retention, lower costs, and more detailed experiences than older methods of teaching? There are several benefits to online cybersecurity labs that every manager must consider:
They are more economical. Because virtual labs run online, there is no need to organize physical classrooms, coordinate schedules of instructors and employees, pay for travel, and install local hardware and software.
They offer tangible, hands-on experience. There is no better way to learn than actually experiencing a simulated attack. Your employees can learn how to interact with a threat, develop processes for eliminating it, and more, especially with a cyber range.
They are safe and secure. Because simulations run from distant servers, virtual environments are easily reusable and separate from your company's network.
They are always up-to-date. Because your cybersecurity training service provider handles the training, you can trust that everything your employees learn is up-to-speed with modern threats.
They are scalable. Adding more employees to an online class is far easier than expanding a physical classroom. Virtual IT labs are ideal for businesses looking to expand in the future.
They offer instant feedback. Instructors still have direct contact with participants through online message boards, voice chat, and video conferencing to give feedback.
They benefit the participants just as much as the company. The skills, certifications, and experience your employees gain during cybersecurity training will help them in their future careers.
Are You Interested in Implementing Virtual Cybersecurity Labs?
Cybersecurity is an important aspect of running a modern business. It's not a one-time consideration. It's an ongoing process that every employee must learn if you want to keep your company safe.
As a decision-maker, it's your responsibility to instill valuable cybersecurity skills into the overall culture of your company.
The best way to do so is through virtual cybersecurity labs. No other method will offer the same degree of flexibility, convenience, accessibility, and scalability.
Start prioritizing virtual cybersecurity training today. Get in touch with the CloudShare team to learn more.
---
What you should do next…
1. Subscribe to our newsletter:
Subscribe to our newsletter below for the latest news, advice and thought-leadership for software professionals. Or visit our blog to browse our most recent articles.
2. Learn how virtual labs can grow your business:
To learn more about how CloudShare helps software organizations grow revenue, increase efficiency and improve quality, visit our resources page. You'll be able to browser dozens of valuable white papers, eBooks, webinars, case studies, and brochures.
3. Get a FREE, no obligation demo:
Discover just how easy it is to create your cloud environment—in minutes! One of our friendly virtual labs experts will be happy to:
Show you the platform in action
Calculate pricing for your business
Set you up with a 14-day free trial
Answer any questions you have
No pressure or obligation