"Dear IT Santa…" 4 Wishes IT Executives Are Surely Wishing For
To get articles like this free in your inbox, subscribe to our newsletter.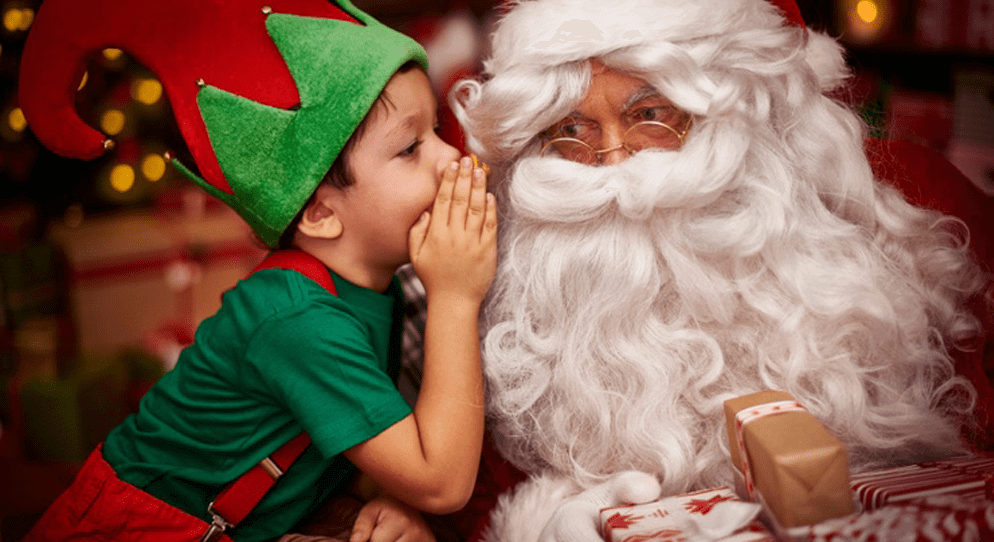 I know what you're thinking – a Christmas wish list is definitely not one of the classes they taught you in Computer Science, and is certainly not a part of any Business Degree curriculum.
But let's face it – we all wish for something, and most IT executives, from any industry, share a few universal wishes. Luckily, there's nothing like Christmas to list our wishes, and who knows, maybe the IT Santa is listening…
#1 Dear Santa, I wish to be… Less popular!
Think about it for a minute, the IT department is the most popular in the entire organization! Everyone keeps asking for you, they all want your help with everything… Ever thought of it that way..? Okay, so it's not so great running around wasting your resources on minor, simple processes that could have been otherwise automated…
So, how about allowing people to quickly set up IT environments without any prerequisites and almost no help from IT? Cloud-based pre-prepared virtual environments definitely grant this wish, offering little or no-learning curve, thus allowing anyone to create their own environments, easily.
#2 Dear Santa, I wish for… A gift card! Or Pay-as-you-go virtual IT labs, whichever works.
Because really, isn't it frustrating to discover you're paying for live environments online, just because you forgot to deprovision and delete them?
It's probably a good idea to stop paying for what you're not using, and start using cloud-based IT labs that offer you a much more convenient payment model. Wish granted!
#3 Dear Santa, I wish for… A sunny vacation in Hawaii! Or thousands of easy, breezy, beautiful 'instant' environments…
Okay yes, using "covergirl" magazine to make a point in an IT post is surprising, but nevertheless, this is what it should be like to build environments today. So you may not get that vacation to Hawaii just yet, but you can definitely rest from all of those long, complex installations.
Rather than this tedious, repetitive installation process for every environment, why not skip this whole stage and use pre-prepared complete environments without that long creation cycle?
#4 Dear Santa, I wish we could all just get along…
And why shouldn't you? The most basic requirement in a global organization is for people to collaborate and share their information, to maximize insights and bring business progress.
Virtual environments should be easily collaborated and shared with customers, trainees and peers across the globe. And cloud-based virtual IT labs allow you to do just that: make a copy of your environment, replicate, reset, publish it for customers and trainees, etc. – It's that easy.
I'm dreaming of a white… Cloud!
It's time to turn these wishes into the hassle-free simple tasks they're supposed to be. In this global economy, you should be able to easily and quickly build, provision and share virtual environments all over the world – with a click of a mouse!
Luckily, here comes Santa with thousands of "best practices" templates just waiting to be used. What do you know, he may have been listening all along…
Merry Christmas from all of us at CloudShare
And a very Happy New Year.
---
What you should do next…
1. Subscribe to our newsletter:
Subscribe to our newsletter below for the latest news, advice and thought-leadership for software professionals. Or visit our blog to browse our most recent articles.
2. Learn how virtual labs can grow your business:
To learn more about how CloudShare helps software organizations grow revenue, increase efficiency and improve quality, visit our resources page. You'll be able to browser dozens of valuable white papers, eBooks, webinars, case studies, and brochures.
3. Get a FREE, no obligation demo:
Discover just how easy it is to create your cloud environment—in minutes! One of our friendly virtual labs experts will be happy to:
Show you the platform in action
Calculate pricing for your business
Set you up with a 14-day free trial
Answer any questions you have
No pressure or obligation