Differences Between Sales Training Vs Sales Enablement
To get articles like this free in your inbox, subscribe to our newsletter.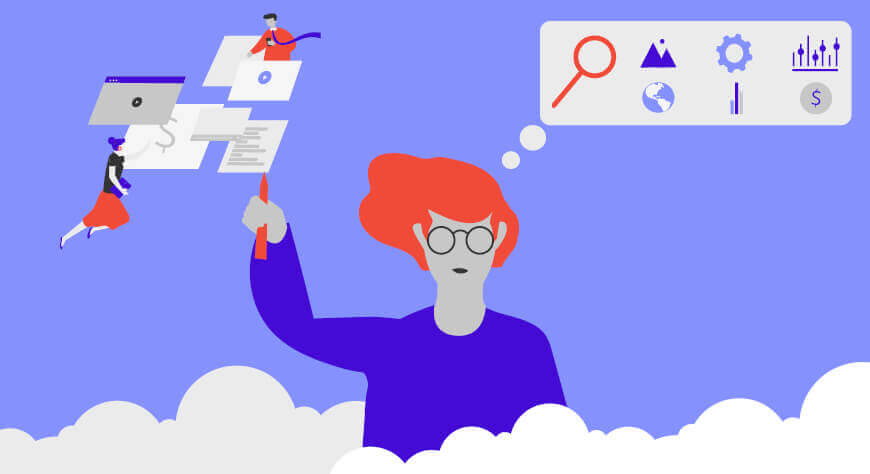 What a sales department does is simple: it aims to boost revenue by improving sales performance and building client loyalty. However, exactly how it achieves these goals is a more complicated matter.
There are several business terms to explain ways to empower the sales department in your organization. Each method has a different intent and process. There are times when you have to talk about the distinction between sales enablement vs. sales engagement or sales readiness vs. sales enablement.
What do all these terms mean? What's the difference exactly? Which ones are most fitting for you? It's time to answer these questions, starting with sales training and enablement.
Sales Training
Sales training is a type of employee education that aims to help sellers improve their skills when it comes to closing more deals. There are a couple types of sales training:
Product-focused training, which involves learning about the product or service itself. The material usually includes technical specifications and use cases. Salespeople will understand what they're selling and be able to answer questions and address concerns effectively.
Process sales, which points to sales procedures specific to your organization. Participants for this type of training learn about the exact sales cycle in use in your company. For instance, what are some common tools and strategies for interacting with prospective buyers? Process sales training ensures that all customer experiences align with the values and goals of the business as a whole.
Sales enablement is a related but still distinct concept, and the training for it is likewise of a different variety.
Sales Enablement
Sales enablement should not be used interchangeably with sales training. The former expands beyond the sales department. It's a mindset that applies to the entire organization from management to marketing staff.
Sales enablement training involves onboarding processes, generating useful content and tools, crafting the right sales cycle processes, and tracking the relevant metrics and key performance indicators.
Training in this field must be customer-centric, as it helps the business appeal to the modern customer. New trends and methodologies in consumer behavior are the focus here.
Watch this Sales Engineer Question and Answer Webinar
Related Terms to Consider
Some other useful terms to know are sales engagement and sales readiness.
Sales engagement is a field that's heavily influenced by data. How likely is a customer going to buy from your brand? Now that sales software has become more efficient at collecting relevant metrics like this, we can use this data to optimize the engagement between the buyer and the seller. Sales teams can communicate well with buyers using these actionable insights throughout the sales process.
Sales readiness provides salespeople with the tools they need to interact directly with customers. While enablement training programs help these employees get the right mindset, putting the knowledge into practice is what sales readiness aims to achieve. The content taught in a readiness course is a reflection of sales enablement but on a much less formal scale.
Which One Is Right for You?
When deciding between technology sales training and an enablement course, remember that sales enablement already includes sales training to some extent. An enablement program is the perfect way to craft better customer experiences, but it requires continual attention to get right.
In a constantly changing market, enablement education allows sales and marketing teams to stay relevant and competitive. Part of the job is collecting sales metrics so that you can track progress and continue to improve. While it may seem daunting and time-consuming at first, the return is definitely worth the investment.
Empower Your Sales With CloudShare
It's clear—you need a tool that lets you administer sales training efficiently while collecting useful metrics for future growth. You might consider working with an expert or hiring more experienced sales professionals, but your best answer lies in a virtual sales enablement platform like CloudShare.
Platforms like ours enable you to set up sales demo environments and other essential tools for optimizing sales cycles. A demo not only shows clients directly what value they can get from your product but also how it can integrate with their workflows.
CloudShare also offers virtual IT labs that work well for training initiatives, whether it's for onboarding new employees or helping customers learn more about your offerings.
---
What you should do next…
1. Subscribe to our newsletter:
Subscribe to our newsletter below for the latest news, advice and thought-leadership for software professionals. Or visit our blog to browse our most recent articles.
2. Learn how virtual labs can grow your business:
To learn more about how CloudShare helps software organizations grow revenue, increase efficiency and improve quality, visit our resources page. You'll be able to browser dozens of valuable white papers, eBooks, webinars, case studies, and brochures.
3. Get a FREE, no obligation demo:
Discover just how easy it is to create your cloud environment—in minutes! One of our friendly virtual labs experts will be happy to:
Show you the platform in action
Calculate pricing for your business
Set you up with a 14-day free trial
Answer any questions you have
No pressure or obligation