Make it easier for partners and resellers to sell and promote your software with next-gen partner programs
To get articles like this free in your inbox, subscribe to our newsletter.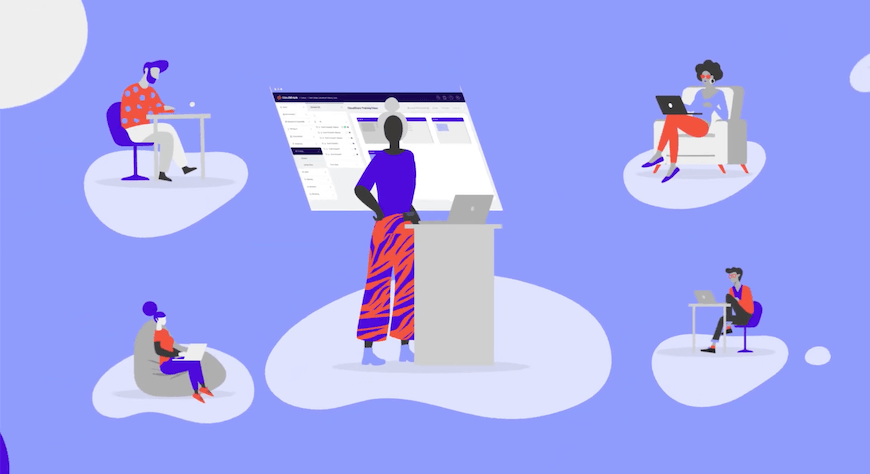 Partner programs just make sense, don't they? For many businesses, creating relationships with resellers, service providers and strategic partners is a cost effective way to gain access to an established customer base who already has pre-existing relationships with your ideal customers. For others, partners such as distributors can be used to take on some of the administration of handling leads and new prospects. In many cases, partners can shorten the time to market, or help you to reach new regions where you don't have physical boots on the ground, and therefore need a hand with cultural or language barriers.
Understanding the growing complexity of establishing strategic partnerships
A common misconception is that establishing a relationship with a new partner is the difficult part, and after that agreement has been signed, an organization can sit back and watch the new customers come through the door. The reality is different. Depending on the reseller or the partner in question, there could be hundreds or even thousands of vendors who are attempting to leverage a strategic partnership. Think about a company like Salesforce, that has over 100,000 partners, for example. As one of many, a software vendor needs a way to stand out from the crowd.
Time is a serious factor here, as according to Forrester research, "If a partner doesn't start to market and sell your offering within the first 90 days of recruitment, it's highly likely that it never will."
On top of making yourself seen, there's another challenge in finding customers through channel partners, one that often gets forgotten ahead of time. When you sell your software directly, there's just you and your customer in the equation. You know everything there is to know about your own software, and you have full control over everything you say and do. With a partner program, you've invited added degrees of engagement into the mix.
At its simplest, you now have your company, a reseller, and an end customer. In some partnerships, you might have two or three more layers, as you add in reseller partners, or distributors, too. These intermediaries may not be confident on your software, and you are unlikely to be in regular communication with them, and yet you're trusting them to sell and deliver on your behalf. To reach the end user, you need to make the process as easy as possible, not only to be seen by the partner, but to train the reseller with the skills they need to be heard by the customer, too.
Training a partner to sell on your behalf: Here's what you can do
Let's look at some practical steps you can take to cut through the noise and create a successful partner program.
Understand how you fit into the ecosystem
A successful partnership comes from looking further than yourself and your solution alone. How does your software fit into the reseller or vendor ecosystem? How do you add value to the whole solution that they provide as an organization outside of your wants and needs? This could be anything from complementing their story, to supporting them by adding security or compliance. If your solution isn't central enough to their own business model, it's not going to be made a priority. Put yourself in the vendors shoes and think "What's in it for me?"
Part of this is making sure that you complete thorough competitive analysis in your market. It's easy to feel like you're the best or the strongest solution for your customer base, but if your reseller of choice already has a partner that fills a similar space for them, it could be an ineffective partnership to pursue. In this case, you might be better off looking for a smaller or more niche reseller that can help you expand your reach.
Make sure you're choosing the right partners
Many organizations make the mistake of considering any partnership as a positive thing, but the wrong relationship can steal time and effort, and provide little benefit. Think about the different kinds of partnerships, and what engagement model suits your needs right now. Do you want a reseller to sell your solution on your behalf, a service provider that will sell and also manage the relationships and provide support to customers, a distributor to act as a vehicle for elements of the administration, or something else entirely? Once you know what you want, put all of your efforts into making this a success, and build and scale this model before moving onto the next.
Simplify the process of selling your software with virtual labs
A lot of the challenges of developing a strategic partner program that works were traditionally met by establishing face to face relationships with your partners. This could be through in-person training, networking at conferences, or specific vendor relationship events. Even pre-pandemic, the value of these was coming into question, as software changes started happening more rapidly, and the world started to embrace an agile and dynamic way of working. Today, 73% of partners say vendor channel programs are too complex, which is directly impacting the success of the software vendors they represent. The truth is, partners need a virtual demo solution that can thrive in a flexible environment to meet today's fast-paced remote working climate.
Here's where Cloudshare come in with an innovative solution that has proven value in partner training and sales enablement. We provide a hands-on, virtual lab environment where you can spin up exact replicas of your prospect infrastructure, complete with cloud platform, operating system and network elements, for as many unique concurrent sessions as you need, and at the request of your channel partners.
Resellers can use these virtual lab environments to quickly and easily demo or train on an up to date version of your software solution, providing real, hands-on functionality from anywhere in the world. On your side, as the vendor, you can track, monitor and support prospect environments, reducing the impact of multiple degrees of separation.
60% of market development funds are never used, despite a clear need for investment in solutions exactly like this – virtual training centers and smart, flexible test drive software that can show measurable value, and meet the challenges of today's channel partnerships head-on.
Looking to boost your partner enablement program, train new channel partners, or empower distributors and OEMs to run marketing events, test-drives, or even onboard your software product? Make your solution the easiest to sell and implement with next-gen partner technology that guarantees you stand out from the crowd.
---
What you should do next…
1. Subscribe to our newsletter:
Subscribe to our newsletter below for the latest news, advice and thought-leadership for software professionals. Or visit our blog to browse our most recent articles.
2. Learn how virtual labs can grow your business:
To learn more about how CloudShare helps software organizations grow revenue, increase efficiency and improve quality, visit our resources page. You'll be able to browser dozens of valuable white papers, eBooks, webinars, case studies, and brochures.
3. Get a FREE, no obligation demo:
Discover just how easy it is to create your cloud environment—in minutes! One of our friendly virtual labs experts will be happy to:
Show you the platform in action
Calculate pricing for your business
Set you up with a 14-day free trial
Answer any questions you have
No pressure or obligation