How to Escape the Glass Cliff with Cloud-Based Training
To get articles like this free in your inbox, subscribe to our newsletter.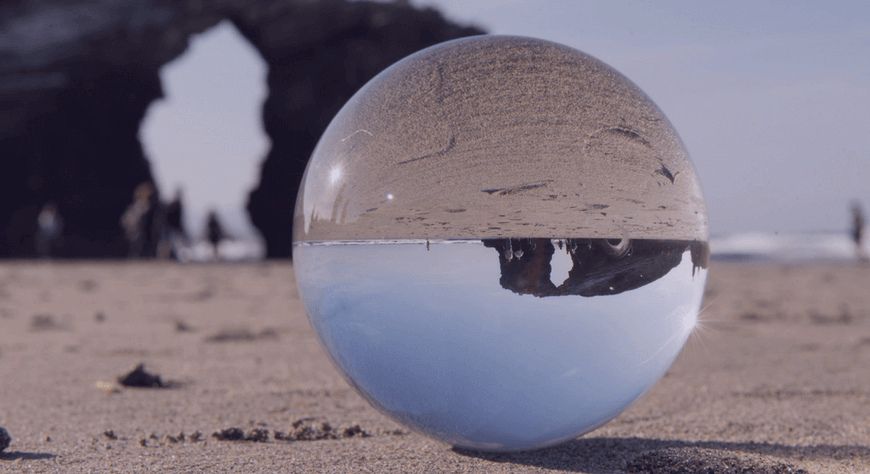 You've heard the statistics about the lack of women in corporate leadership positions. This one puts it in stark relief: According to The New York Times, the number of women leading Fortune 500 companies fell to 24 this year, after hitting a record high – of only 32 – in 2017.
Even when women reach top leadership positions, they are often set up for failure. This is the phenomenon known as the "glass cliff," which suggests that "while women are now achieving more high profile positions, they are more likely than men to find themselves on a 'glass cliff', such that their positions are risky or precarious." Originally described in 2005 by Michelle Ryan and S. Alexander Haslam at the University of Exeter, the "glass cliff" phenomenon could explain the drop in women leading Fortune 500 companies.
The pair also studied how companies on the Financial Times Stock Exchange 100 Index performed both before and after appointing a male or female board member. The findings may surprise you (or maybe not):
"The study revealed that during a period of overall stock-market decline those companies who appointed women to their boards were more likely to have experienced consistently bad performance in the preceding five months than those who appointed men."
In other words, this suggests that boards were only willing to take a risk on appointing a female board member after finding themselves in an incredibly difficult environment. These women were more likely to enter a challenging environment than their male counterparts.
Yet, research also suggests that companies with greater gender diversity tend to perform better. For example, McKinsey & Company's "Women Matter 2013" study found that companies with the highest numbers of women on their executive committee achieved a 47 percent better average return on equity, and a 55 percent advantage in average earnings before interest and taxes.
---
---
Creating diverse teams of leaders
So, we have information that gender-diverse leadership teams can improve corporate performance, but corporations tend not to have women in leadership positions – and women who are promoted to leadership roles are often given ones in which it is extremely difficult to succeed.
It seems that there is a pretty obvious underused pool of talent (women) that could be a real differentiator for most businesses. If women are placed in leadership positions regularly – not just in times of crisis – it will be win-win for both gender diversity and business success.
President Barack Obama put it slightly differently during Women's History Month in 2016: "When our companies need all the talent that they can get to compete around the world, we should be encouraging every CEO to make sure their workforces are reflective of America."
---
---
Smart companies will certainly be asking: how can we use this information to improve our business? It's not only the right thing to do from society's point of view; it can truly benefit your organization.
So how to get from here to there? Training is perhaps the best single way to ensure that more women advance to leadership positions in your company and are thoroughly prepared when those opportunities arise.
The type of training matters
We've found that men and women largely prefer the same training delivery systems: those that are visual, hands-on, and provide actionable information. Virtual cloud-based training, where each person can move at their own pace and in a customized environment, is a great start. Where men and women often differ is in the training topics they choose. Men tend to select more leadership courses, while women tend to focus on topics in development, simulations and instructing.
We can take a lesson from the training and education industries, where almost 60 percent of training managers are women, compared to just under 40 percent across other functions, according to the Bureau of Labor Statistics. This success largely comes down to training and development. Research by Training Industry shows that women and men in education and other traditionally female fields are equally likely to receive training in important managerial skills like strategy. In traditionally male or equal fields, men are more likely to receive this type of training.
This information provides a clear roadmap to achieve more gender-diverse leadership and improve almost any business: make sure you're providing equal training opportunities for your male and female workers. Make sure they have equal access to the same levels of training – and make sure you deliver online virtual training in ways that fit with how people work today.
When you have an equally trained workforce, you will be much more likely to have a management team that reflects the diversity of the general population, and not just a one-off hiring decision based on a reaction to a crisis. While you're at it, you might just help pave over that glass cliff for good.
---
Deliver Real-World Training and Grow Your Business with the #1 Virtual Training Labs Solution

---
---
What you should do next…
1. Subscribe to our newsletter:
Subscribe to our newsletter below for the latest news, advice and thought-leadership for software professionals. Or visit our blog to browse our most recent articles.
2. Learn how virtual labs can grow your business:
To learn more about how CloudShare helps software organizations grow revenue, increase efficiency and improve quality, visit our resources page. You'll be able to browser dozens of valuable white papers, eBooks, webinars, case studies, and brochures.
3. Get a FREE, no obligation demo:
Discover just how easy it is to create your cloud environment—in minutes! One of our friendly virtual labs experts will be happy to:
Show you the platform in action
Calculate pricing for your business
Set you up with a 14-day free trial
Answer any questions you have
No pressure or obligation