Guest Post: How do I use CloudShare in my daily work with SharePoint!
To get articles like this free in your inbox, subscribe to our newsletter.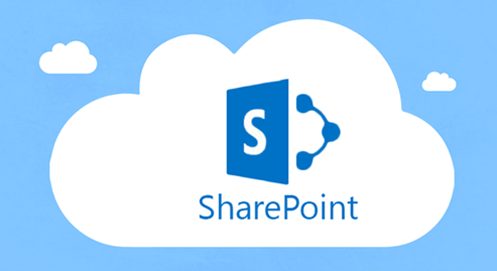 In this guest post, Spanish SharePoint MVP Juan Carlos González talks about how CloudShare support his daily work with SharePoint in terms of development, building prototypes, prepare demos for customers, and so on.
Brief introduction
My name is Juan Carlos González and I work as a Solutions Architect in one of the 6 Microsoft Innovation Centers (MIC) located in Spain.
A MIC in Spain is an independent organization that is normally created by an agreement between Microsoft and a public institution (in our case Cantabria regional government) that acts as co-founders partners, what means a MIC is not either Microsoft or a public institution. My MIC (known as CIIN, www.ciin.es ) is located in the North of Spain and in terms of technology we are high skilled in SharePoint products and technologies and also in other Microsoft technologies related to the cloud (Azure and Office 365). Indeed, I'm a SharePoint MVP (https://mvp.support.microsoft.com/) since 2008, i.e, a real world and independent expert in SharePoint products and technologies. In terms of technology communities' relationship and management, I'm one of the leaders and co-founders of the Spanish SharePoint community (SUGES, www.suges.es) and also of the Latin-American SharePoint community (HISPAPOINT) that joins all the SharePoint communities that uses Spanish as primary language.
How do I use CloudShare?
As a solutions architect and a SharePoint MVP, I'm involved in several projects related to SharePoint products and technologies. For these projects, I really need to have a good environment in terms of hardware capabilities and availability…and CloudShare provides me both key aspects:
I can have a virtual machine with the hardware I need for my SharePoint environments. With CloudShare Pro offering, the one I'm intensively using, I can have until 10 GB of RAM Memory and 10 CPUs what's is great and what I need at a good price what It's really important in the current economic situation worldwide, and specifically in Spain.
In terms of environment availability, I only need to have an Internet Connection and I can start using my environment by connecting either using the browser or RDP.
CloudShare also allows me to save time thanks to great characteristics like:
A pre-configured set of virtual machines templates with all the software I need already installed. For instance, I'm using the Information Worker template and I can say that creates a complete demo environment of SharePoint 2010 locally takes at least a couple of hours. With CloudShare virtual templates I can use a complete environment immediately. Moreover, it's really easy to build an environment by choosing one of the available templates or uploading a custom one to the platform.
The snapshots capabilities what allows me to go back to a clean copy of my environment whenever I need it.
In terms of administration work needed for the environment, CloudShare simplifies a lot common tasks like:

Create an environment.
Edit an existing environment to modify the set up.
Share the environment with others.
Extend the time of life of the environment.
…
The added value provided by CloudShare in order to generate business opportunities
Since the moment I started to use CloudShare, I have had great results in my regular work:
Every time I need to test something in SharePoint or perform a proof of concept related to the projects I'm involved, I only needed to start my CloudShare environment and quickly start with my tests thanks to my full box configured SharePoint environment. In terms of times savings, the environment is always started in the last state I left what is great.
Create and share prototypes with current and potential customers are also great advantages of using CloudShare.
For preparing training materials, the performance is also really good thanks to the live connection to Internet of CloudShare virtual machines what allows me for instance prepare materials related to SharePoint and Windows Azure integration.
I can easily schedule training sessions with my customers or Microsoft partners just only by sharing my environment either using the permalink capabilities or the sharing environment functionality by sending the corresponding invitations. Indeed, so far I have used CloudShare sharing capabilities in 4 SharePoint 2010 training, two of these trainings were directly sponsored by Microsoft Corporation as part of the technology evangelism programs available every fiscal year.
In terms of ROI (Return of Investment), using CloudShare in my organization means a significant save of money or time because we don't need to worry anymore about great investments in terms of hardware for renewing our training equipment or buying last generation servers. We only need to be sure that our Internet connection is on to access to the CloudShare environments we have. As a good example, the renewal costs of our training equipment (20 PCs) will cost us about 20.000 €, and this investment should be redone every 3-4 years. But, by using CloudShare we don´t need to invest this amount of money that we can use in other things like hiring new people or acquiring high technological equipment we can need for our core activities.
As a SharePoint community leader, CloudShare is also good for sharing my demos with the attendees to the events I regularly do.
We have found CloudShare so useful that we would like to establish a mutually beneficial relationship of partnership with them what means in the near future we will join as a Beta testing partner and we will participate in some of the marketing activities scheduled by CloudShare.
Other strengths of CloudShare Offering
Other points of interest about CloudShare:
It has being adopted by the MVP Community, specially my SharePoint MVP fellows. In Spain, almost all Spanish SharePoint MVPs are using the environment: David Martos, Alberto Díaz Martín or Gustavo Vélez are good examples and they are also providing good feedback about the great capabilities of CloudShare technology.
As a result of the use of CloudShare in some of the trainings I have done in my organization, many of the attendees have some a great interest in the CloudShare Offering and have become new CloudShare customers. A good example is the University of Cantabria, the public university based in Cantabria, the region where CIIN is located. They have used CloudShare for both testing and training purposes.
CloudShare offering is continuing evolving and providing new nice capabilities really interesting like:

Share custom CloudShare Pro environments with peers by using Permalink functionality.
Ability of build real world SharePoint scenarios.
Provide external web access to a SharePoint site by means of the Web Access feature (https://blog.cloudshare.com/archives/90).
…
And of course, more exciting feature that for sure will come in the future.
---
What you should do next…
1. Subscribe to our newsletter:
Subscribe to our newsletter below for the latest news, advice and thought-leadership for software professionals. Or visit our blog to browse our most recent articles.
2. Learn how virtual labs can grow your business:
To learn more about how CloudShare helps software organizations grow revenue, increase efficiency and improve quality, visit our resources page. You'll be able to browser dozens of valuable white papers, eBooks, webinars, case studies, and brochures.
3. Get a FREE, no obligation demo:
Discover just how easy it is to create your cloud environment—in minutes! One of our friendly virtual labs experts will be happy to:
Show you the platform in action
Calculate pricing for your business
Set you up with a 14-day free trial
Answer any questions you have
No pressure or obligation