Still Using Webex, Zoom, or Teams for Your Customer Training? Here's Why Hands-on Training Needs Specialist Tools
To get articles like this free in your inbox, subscribe to our newsletter.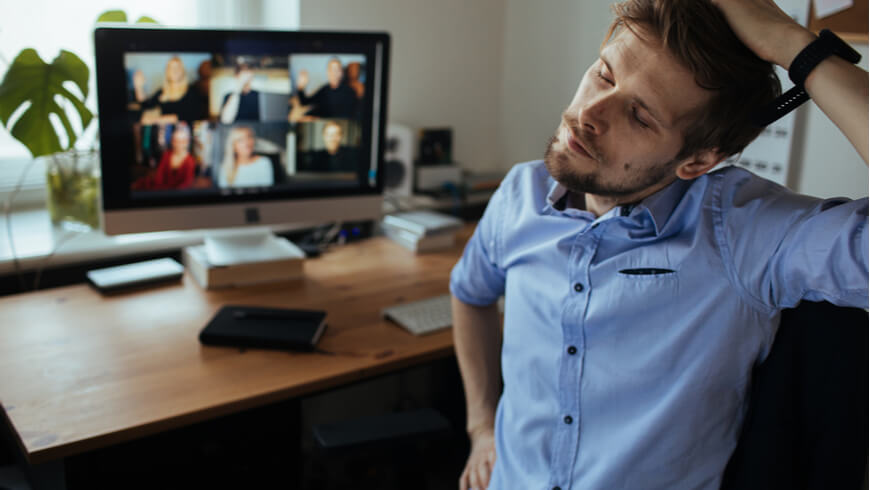 In the past 18 months, we have seen an incredible boom in the popularity of online training. For example, enrollments with Coursera were up 640% in 2020 over the year before. In line with this trend, software companies that traditionally offered their customers in-person training began transitioning to online training during the pandemic. This allowed them to continue supporting customers to use their technologies.
When lockdowns were first announced, many companies chose to use popular video conferencing services like Microsoft Teams, Zoom or Webex to deliver software training. While this is certainly better than nothing, it is a far cry from the more traditional hands-on training that instructors would be able to deliver via in-person classes.
And this is why a growing number of businesses are opting to use virtual hands-on training solutions instead.
Why hands-on training with Teams, Webex, or Zoom fails
Has your company attempted to deliver software training using tools like Microsoft Teams, Webex or Zoom? Although these platforms are fantastic for video conferencing, they are not specifically designed for delivering hands-on training – the only way to deliver instruction is in the form of webinars. Why is this a problem?
It relies on passive learning
When students learn over video conferencing platforms, they have relatively few opportunities to interact with the instructor. What is more, they cannot use the software that they are being taught about in the class itself. This means that they must take notes before trying to apply the learning in the real world.
As any instructor knows, passive learning is highly ineffective. Students tend to forget up to 70% of what they learn in 24 hours, and this is especially true when they cannot even interact with the tools they are learning about. If you are delivering your software education over a video conferencing platform there is a high chance that students are not engaged and are unable to absorb the information.
Far from a classroom environment
Video conferencing tools are fundamentally different from traditional classroom environments. They are, by nature, designed for conferencing – with information going back and forth between multiple speakers.
This is completely misaligned with hands-on training techniques! In normal classrooms, most information comes from one individual (the instructor) who monitors how students are learning. When using video conferencing tools, it becomes very difficult for the instructor to ascertain progress, while also leading to frustration for learners.
Simply not designed for hands-on training
Delivering hands-on training over the Internet requires an intense level of interaction. Unfortunately, platforms like Zoom, Webex, or Microsoft Teams are not designed for this form of usage. If any students – or indeed the instructor – have an unreliable internet connection, they will encounter speed and content delivery issues which can really disrupt your class.
Video conferencing platforms like Zoom, Webex and Microsoft Teams are fantastic and have allowed the world to keep working during the pandemic. Nevertheless, they are clearly not designed as hands-on training technology. Using them as such means that instructors and learners end up frustrated.
Learn more: The difference between virtual and on-site hands-on training
The right tool for the job
If your company wishes to meet rigid customer education objectives, then, using tools that are specifically designed for this job makes life much easier. Here are just some of the reasons to use virtual hands-on training technology:
Multiple studies have demonstrated the effectiveness of hands-on learning. For example, one study found that students who were taught with active learning outperformed those who were taught with passive techniques. Using hands-on training techniques with a dedicated platform means that your software's end users will retain more information and use the technology more actively.
A virtual hands-on training environment allows your end-users to interact with a virtual instance of your software. This means they can experiment with a non-live environment and even 'break' it. Unlike delivering training over Zoom or Webex, using a dedicated virtual training environment lets people play around with your software without any risk.
Imitates a classroom environment
One of the greatest benefits of using a virtual hands-on training environment is that it feels much more like a traditional classroom. In a VILT, students can interact with the instructor and one another. The instructor can also view each student's progress and they can answer or ask questions throughout the course of the lesson.
Dedicated solutions for hands-on training
Evermore software companies are experiencing the benefits of delivering customer education when it comes to adoption and user engagement. However, if you are delivering training over generic video conferencing platforms, the time of your instructors and students is likely being wasted.
And this is why using dedicated platforms that support true hands-on training techniques is so important. With platforms like CloudShare, you are able to generate a hands-on training environment for your software in the cloud, implement typical in-classroom training methods, utilize video conferencing so everyone can see everyone else, and let your students experiment with your software.
Ready to begin delivering hands-on training with a dedicated learning environment? Contact us for a demo of CloudShare today.
---
What you should do next…
1. Subscribe to our newsletter:
Subscribe to our newsletter below for the latest news, advice and thought-leadership for software professionals. Or visit our blog to browse our most recent articles.
2. Learn how virtual labs can grow your business:
To learn more about how CloudShare helps software organizations grow revenue, increase efficiency and improve quality, visit our resources page. You'll be able to browser dozens of valuable white papers, eBooks, webinars, case studies, and brochures.
3. Get a FREE, no obligation demo:
Discover just how easy it is to create your cloud environment—in minutes! One of our friendly virtual labs experts will be happy to:
Show you the platform in action
Calculate pricing for your business
Set you up with a 14-day free trial
Answer any questions you have
No pressure or obligation