How Conducting Sales Demos Through the Cloud Can Cut Your Costs
To get articles like this free in your inbox, subscribe to our newsletter.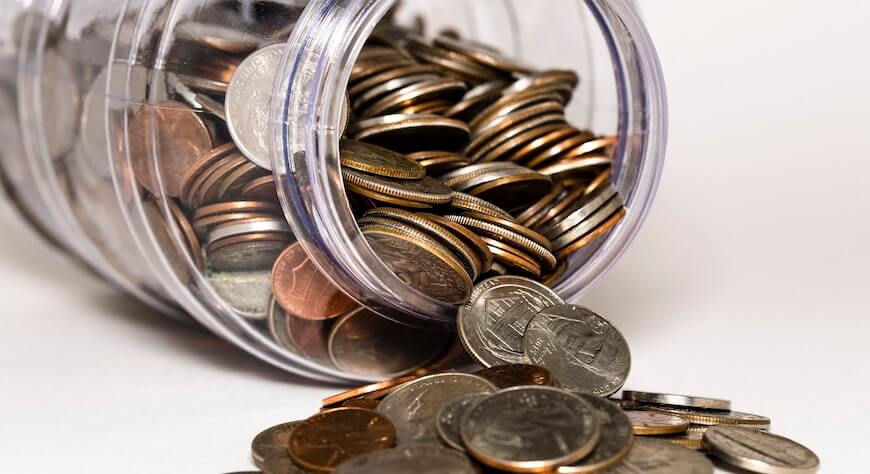 (Last updated in 2018)
The benefits of cloud-based sales demos vs. on-site sales demos are a win-win if ever there was one. Sales engineers enjoy a new level of convenience while also upgrading customer satisfaction throughout the process of the sale, software installation, and technical support.
But there's nothing like reducing expenditures to inspire businesses to invest in new technologies, and cloud-based sales are driven by this benefit perhaps more than any other.
What kind of savings are we talking about?
Millions. Well, depending on the size of the operation that is, so let's talk percentages.
Nearly 70% of enterprises are expected to make significant investments in the cloud over the next few years, according to a survey conducted by Oxford Economics and SAP, and that, in large part, is thanks to the opportunity to slash expenses in all stages of business transactions.
Before sales engineers even make contact with potential customers, Dow Chemical and others have shown how in-house training costs alone can be cut by nearly 90% with an easy transition out of the classroom and into a virtual lab.
But the savings continue beyond the training process and directly into the everyday lives of sales engineers. How? Well…
Travel? Not in the cloud.
From making a sale to sending engineers to install software or to dealing with unforeseen technical issues, travel means time and money, be it a plane flight, a car drive, or even a walk down the street.
By working through a virtual IT lab, sales engineers connected to the cloud don't have to install or observe anything on site as their on-premise counterparts must. It's all done virtually, with the additional benefit of leaving less room for human error.
The position of sales engineer just became an in-style, high-end office job.
Manage your time while floating on a cloud.
Eliminating travel also eliminates the cost of tickets, gasoline and vehicle maintenance, but it also eliminates wasted time.
With cloud-based sales demo software, remaining at a computer means sales engineers can handle more customers throughout the day, offering better, quicker service, and bringing in a larger volume of clients.
Suddenly, one motivated sales engineer can do the work of many, making a company more competitive and more streamlined.
Cloud-based environments also allow sales engineers to deal with multiple customers at the same time, a multi-tasking gold mine unheard of in the years of on-site sales demos.
So bring in a larger team, expand your customer base and maybe even allow your sales engineers an extra break during the day, just because you can.
After the sale
The savings continue even after the completion of a technical sale. Studies suggest that companies spend 5-8% of their time physically returning to their clients' locations to fix a technical problem.
This, again, is another area in which the cloud and its virtual environments save time and therefore money.
An engineer doesn't physically need to be deployed beyond his desk to connect to a client and solve whatever issue needs to be resolved.
Onwards and upwards
It's the 21st Century. Cloud cities already exist and there's an office space waiting there for you.
---
What you should do next…
1. Subscribe to our newsletter:
Subscribe to our newsletter below for the latest news, advice and thought-leadership for software professionals. Or visit our blog to browse our most recent articles.
2. Learn how virtual labs can grow your business:
To learn more about how CloudShare helps software organizations grow revenue, increase efficiency and improve quality, visit our resources page. You'll be able to browser dozens of valuable white papers, eBooks, webinars, case studies, and brochures.
3. Get a FREE, no obligation demo:
Discover just how easy it is to create your cloud environment—in minutes! One of our friendly virtual labs experts will be happy to:
Show you the platform in action
Calculate pricing for your business
Set you up with a 14-day free trial
Answer any questions you have
No pressure or obligation