How do Educated Customers Add to Your Bottom Line?
To get articles like this free in your inbox, subscribe to our newsletter.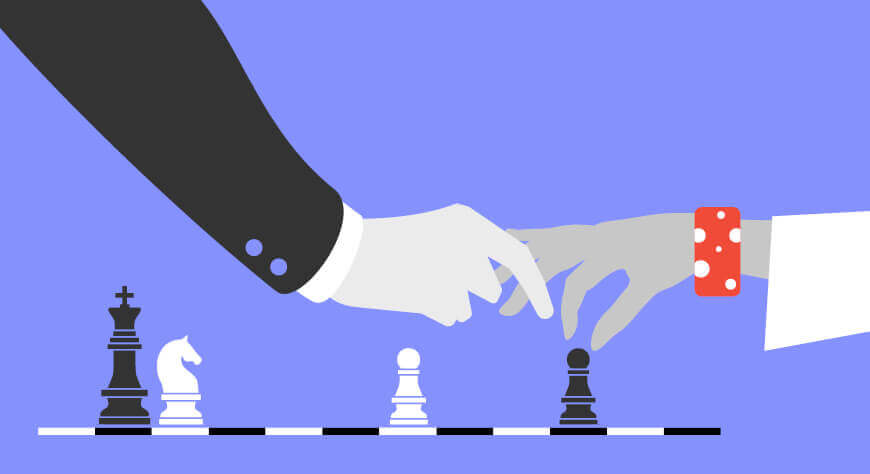 One of the main issues when it comes to getting buy-in for customer education programs, is that customer learning is generally not a measurable goal.  In our recent interview with an industry expert, Debbie Smith, she commented that "Often, the C-suite really doesn't see the value of Customer Education, and this is where you can come unstuck."
To get any customer education program off the ground, you're going to need to be able to speak about the benefits in relation to measurable KPIs, and preferably the ones that tie in with organizational goals for the year ahead. Read on for 5 common business goals, and how customer education can help you get there faster.
Improve Product Adoption
Many companies forget that their job doesn't stop once a sale is complete. Post-sale marketing and education is arguably an even more important part of the customer lifecycle.
The first 90 days with any new customer is the most critical. Without customer education, you're relying on a 'sink or swim' approach that you have zero control over. In contrast, if you use customer education to set specific milestones for the customer to achieve over the first three months, via tutorials, hands-on learning, and gamification techniques, you're allowing your software tool to become a habit, part of their daily work-life. That way, you control the product adoption, and give it the best chance of success.
Reduce Churn and Increase Renewals
With budgets for new technology being slashed across the board, companies are beginning to notice the impact of unused software licenses, which make up as much as 38% of enterprise software solutions. When looking to cut costs, these will be the first thing to be eliminated – unless companies can show their customers that their solution adds value.
You know that your software can do great things, but how can you make sure that it's being shown off to its fullest potential? Think about a simple application like Microsoft Excel. The common trope is that 95% of people use less than 5% of its functionality. With customer education, you can gain insight into exactly what customers are using your software for, where they are struggling, and what features are under-marketed or utilized. As attracting new customers costs 5x the amount of retaining existing customers, this should be front of mind.
Shorten the Sales Cycle
Another common c-suite goal is to shorten the sales cycle for new prospects. After all, the more touchpoints there are, and the more back and forth you need to go through, the greater the chance of losing a prospect before they convert. Customer education from early on in the sales cycle, and even during the pre-sales cycle when users are researching the industry, allows you to attract prospects who are already educated about what you can offer when they walk through the proverbial door.
Look at hands-on software demos for example. When these can be customized to meet specific prospect requirements, including networking and infrastructure down to a granular level, half of your onboarding is already done, even before you finish the demo. Instead of talking in general terms about how the software will play nicely with 'any' customer environment, you're showing the prospect exactly what value it adds to their organization, making the 'yes' all that much easier.
Add Upsell Opportunities
The best advocates for your solution are the customers who are already using it on the ground. Once your software is adding value in one department, customer education assets can make it easier for these teams to spread the word. As the old adage goes, happy customers tell their friends about you.
Customer education leads to more informed customers, who understand tips, tricks, and best practices. When a colleague from another part of the business approaches them asking if they have a solution for their challenge, your product is front of mind, and they are ready to be that top-tier advocate on your behalf.
Customer education also allows you to upsell to existing users, and explain to them why they need to adopt the latest version of your software, or the premium package. In many cases, they may not even know that it exists.
Get Better Feedback to Support Customer Success
Check your customer success analytics, and you'll probably find that a large portion of your ticket request and customer calls come from "how to?" questions. Deepening your customer knowledge of your product can help to drive down requests, leading to more satisfied customers overall, and less reliance on your CS teams.
This is the unique dichotomy between Customer Success and Customer Education. When the departments work well together, they can help to build a feedback loop that positively impacts the entire organization. From customer education platforms, stakeholders can see exactly what customers are struggling with, which can be backed up with data from customer success. This can then be fed back into the product with updates and feature changes, and also supported through more precise customer education initiatives. In turn, CS teams can better support customers when the requests come in. Not only that but as educated customers need less help, you're saving directly onto your bottom line.
Educated Customers are Not Just a Nice to Have
If you're looking to add a customer education program inside your company, you need to prove the value to the c-suite ahead of time. Aligning the goals of the program with the overarching priorities of your company for 2021 is a smart move that could make all the difference.
CloudShare virtual labs allow innovation-driven companies to train customers on their software solution using a hands-on real-world environment, driving both customer acquisition and retention. Easily measure the business outcomes of your customer education program, tracking training environments with insight into churn rate, product adoption, sticking points, and more. Get in touch to schedule a demo.
Christmas is around the corner and the best gift for any occasion is a Rubik's Cube that you can easily solve with this cube puzzle tutorial.
---
What you should do next…
1. Subscribe to our newsletter:
Subscribe to our newsletter below for the latest news, advice and thought-leadership for software professionals. Or visit our blog to browse our most recent articles.
2. Learn how virtual labs can grow your business:
To learn more about how CloudShare helps software organizations grow revenue, increase efficiency and improve quality, visit our resources page. You'll be able to browser dozens of valuable white papers, eBooks, webinars, case studies, and brochures.
3. Get a FREE, no obligation demo:
Discover just how easy it is to create your cloud environment—in minutes! One of our friendly virtual labs experts will be happy to:
Show you the platform in action
Calculate pricing for your business
Set you up with a 14-day free trial
Answer any questions you have
No pressure or obligation