How Does Cloud-based Virtual Training Fit into Your Digital Transformation?
To get articles like this free in your inbox, subscribe to our newsletter.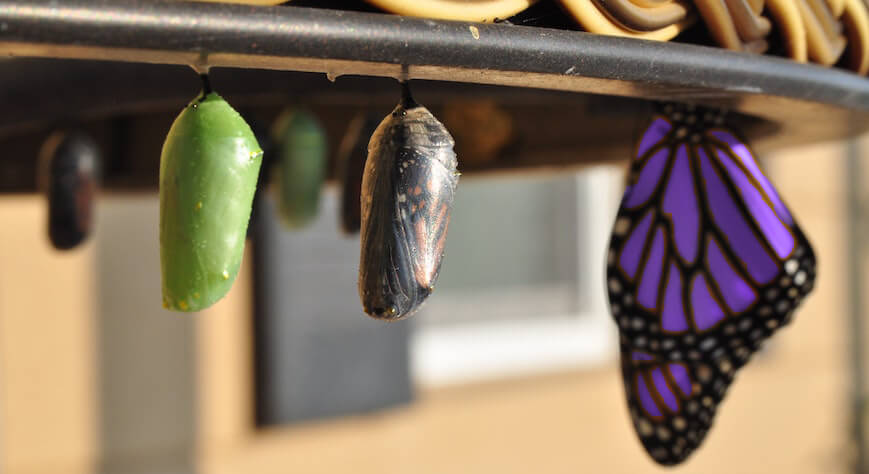 You can't escape digital transformation (DT). It's been one of the buzziest phrases for a while and with good reason. According to research from Gartner, 87% of senior business leaders feel it's a do-or-die undertaking. In fact, preliminary data from Deloitte's upcoming 2020 global tech leadership survey shows nearly 80% of global organizations are engaged in a DT effort.
Yet, while an estimated $1.3 trillion was spent on DT in 2018 alone, the Harvard Business Review reported 70% of companies failed to achieve their goals.
Gartner credits these shortfalls to a lack of strategic clarity. Others note companies are trying to run before they can walk, adding "before you can digitally transform, you must understand digital." Either way you look at it, for a fundamental change that impacts nearly every function of a company, there sure is a lot of confusion. And if you feel the same, you're far from alone.
So, let's take a step back and look at this transformation and what it means to training.
Transforming traditional to virtual training with the cloud
ZDNet notes digital transformation is about "using digital technologies to remake a process to become more efficient or effective." It's not just replicating an existing service in digital form – it's using technology to "transform that service into something significantly better." While DT can involve various technologies, when it comes to benefiting training, it's really about cloud computing.
The traditional approach to the training process involves a lot of in-person interaction. If you're an enterprise with employees and partners across the globe, this means flying people in, arranging logistics, shipping equipment, getting permission from IT to get behind firewalls and more. We're talking about a costly and time-consuming process.
If you only need an internet connection and browser for delivering training – anywhere, anytime, regardless of how many participants – that dramatically changes things. You're saving money, time and effort. Further, if you use a business acceleration cloud provider, like CloudShare, you're gaining an environment purpose-built for virtual instructor-led (VILT) training as well as self-paced training. This makes the process not only more cost-efficient and effective, you've made your company faster, more nimble and competitive.
That's digital transformation and it's just the start of how it's transforming virtual training.
Purpose-built for the best learning experience
The right environment can make all the difference when it comes to learning. Today, purpose-built clouds can not only simplify, expand and accelerate training, they deliver powerful digital experiences to ensure those lessons take hold.
For instance, when it comes to complex technology, a static PowerPoint won't engage trainees accustomed to the digital realm. What they'll respond to is hands-on experience, real-world environments and "gamified" problem-solving challenges (like cyber ranges). The cloud is the way to reach them and the right one is also the best way to teach them. And you need to be able to easily get those complex environments up there to provide an experience they won't forget.
But be forewarned, all clouds are not created equal. If you don't use a purpose-built cloud, simply uploading complex environments – never mind creating those scenarios – will be slow and laborious. And large public clouds, like Oracle (whose Ravello is at end-of-life), lack functionality that cloud-based virtual IT labs will accelerate your training.
The silver lining is, solutions like CloudShare can sit on top of Azure, Google Cloud, and soon, AWS. That way, you can harness the richness and benefits of digital, while providing a whole bunch of capabilities that can ease, automate and drive the most engaging training experiences possible.
Virtual instructor-led training offers flexibility
According to Forrester Research, employees are 75% more likely to watch a video than read documentation, emails or web articles. In a 2018 survey of hiring managers conducted by Inavero, 50% of respondents said in the coming years they expect nearly half of their full-time employees will be remote.
To reach them – while still gaining the benefits of human interaction – many are turning to virtual instructor-led training (VILT). They're also enabling training on a variety of devices, while incorporating such things as video and gamified experiences. Digital is what makes this all possible. What's more, you can get key features, like the ability for virtual instructors to monitor trainee progress in real-time and step in with chat assistance when they need it most of all.
Digital natives like Generation Z – which Manpower Group has projected will account for nearly 25% of the workforce this year – expect these kinds of experiences and convenience. But different types of employees prefer different types of training – and there are five generations in the workforce today. Ideally, you want the flexibility to provide an experience that best meets their learning preference, whether it's VILT or self-paced modules, regardless of if they're working from an office or a park bench.
Digital makes it possible to meet the needs of all flavors of employees. What's more, a purpose-built cloud that integrates with learning management systems can transform program management.
Make your training digital
Ever wish you had direct feedback to measure how effective your program is? Digital can deliver metrics.
Ever had to create a complex session fast but time was too short? With digital blueprints and templates, you can do it on the fly.
Are you, and your IT team, fatigued by jumping through technical hoops? With the internet, the cloud and a browser, you're good to go.
So, while DT is one of the most repeated buzz phrases, embrace it. It's not only revolutionizing training; purpose-built, business acceleration cloud can make your entire organization faster and much more competitive. And today, that's the type of edge that can transform a company's future.
---
What you should do next…
1. Subscribe to our newsletter:
Subscribe to our newsletter below for the latest news, advice and thought-leadership for software professionals. Or visit our blog to browse our most recent articles.
2. Learn how virtual labs can grow your business:
To learn more about how CloudShare helps software organizations grow revenue, increase efficiency and improve quality, visit our resources page. You'll be able to browser dozens of valuable white papers, eBooks, webinars, case studies, and brochures.
3. Get a FREE, no obligation demo:
Discover just how easy it is to create your cloud environment—in minutes! One of our friendly virtual labs experts will be happy to:
Show you the platform in action
Calculate pricing for your business
Set you up with a 14-day free trial
Answer any questions you have
No pressure or obligation