How HBR Consulting moved from an on premise ESXI lab to a cloud based lab
To get articles like this free in your inbox, subscribe to our newsletter.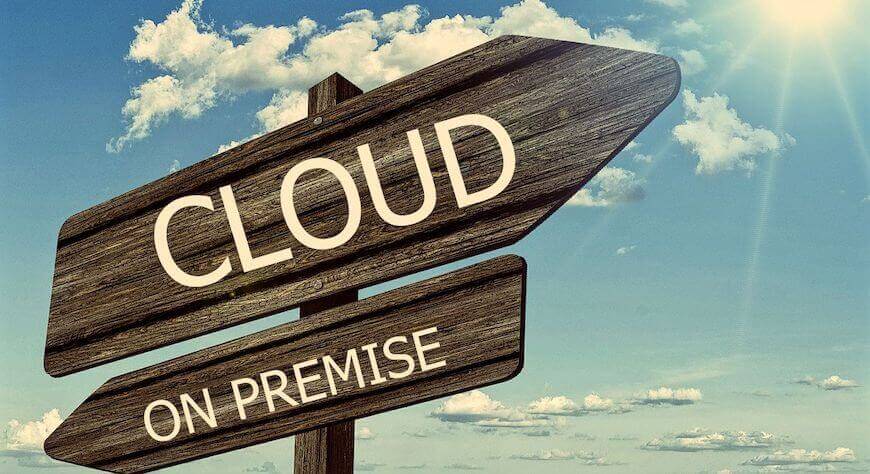 JB Trexler is a Manager at HBR Consulting's Information & Technology Services practice. His team provides consulting for AMLAW 100 firms and Fortune 500 legal departments.
JB moved his team from an on-premise ESXi lab to a cloud based virtual lab , built a reusable integration environment for complex tool workflow integrations, then opened up the lab for live proofs-of-concept.
Congratulations to July's User of the Month!
Painful and complex on-premise software and systems  
Before building his lab on CloudShare's virtual it lab environments, JB's team maintained an on site ESXi system that could host one or two full system environments at a time. For each new build, the team had to delete one of the two existing environments, configure the network and firewall settings, install a full stack of software on each VM, and make sure the licenses were up to date.
When that was done, JB's team would then have to "punch holes in firewalls" just to prep the environment for a client's network, and ensure that the POC was securely sealed off from any remaining environments in the lab.  Often, the solution was to delete the development environments and go without a dev/test lab for the duration of the POC.
By moving his team's lab to CloudShare's virtual lab environments, JB lowered his lab costs and acquired more resources, "The cloud based virtual lab now hosts multiple snapshots of every live environment, and consultants can share them without any "hole punching" or network partitioning, solely focusing on delivering their POC's."
The first project that JB moved to CloudShare's cloud based virtual lab was a complex integration environment (image below):
It required an IntApp virtual appliance connected to a full corporate network. JB uploaded the appliance to CloudShare, connected it to a pre-configured environment containing a Domain Controller, Exchange Server, and SQL Server and saved it as a "golden environment".  He then had a "golden environment" that he could clone, tweak and share with clients. The golden environment feature is available on Cloudshare and abstracts applications away from the infrastructure platform and reduces management and procurement complexity. The net result — more applications of varying types can be pushed out the door at a faster rate, with fewer bugs and glitches.
Now, when a firm needs to test a new vendor, JB spins up a clone of the "golden" integration environment in minutes, adds the new vendor's tools and runs functional tests.  After assuring that everything works, JB then shares the virtual environment directly with the client.
Focus on Live POC's, Not on Infrastructure
Moving the lab to cloud based lab enabled JB's team to quickly and repeatedly push and deliver secure proofs of concept.
CloudShare virtual IT environments are walled off in secure, private networks.  This separates client data, and builds. There is no more need to set unique firewall rules and configure complex network assignments.  The environment spins up when the client needs it.  And when they are done, JB wipes the environment from the lab, protecting their IP and data.
Congratulations to JB for building a flexible lab that keeps clients interests first!
You too can lower your lab costs and deliver POC's more efficiently. Contact our sales team to schedule a live demo!
---
What you should do next…
1. Subscribe to our newsletter:
Subscribe to our newsletter below for the latest news, advice and thought-leadership for software professionals. Or visit our blog to browse our most recent articles.
2. Learn how virtual labs can grow your business:
To learn more about how CloudShare helps software organizations grow revenue, increase efficiency and improve quality, visit our resources page. You'll be able to browser dozens of valuable white papers, eBooks, webinars, case studies, and brochures.
3. Get a FREE, no obligation demo:
Discover just how easy it is to create your cloud environment—in minutes! One of our friendly virtual labs experts will be happy to:
Show you the platform in action
Calculate pricing for your business
Set you up with a 14-day free trial
Answer any questions you have
No pressure or obligation