"How I Saved $10K by transforming my home lab into a Cloud Environment" – August's User of the Month
To get articles like this free in your inbox, subscribe to our newsletter.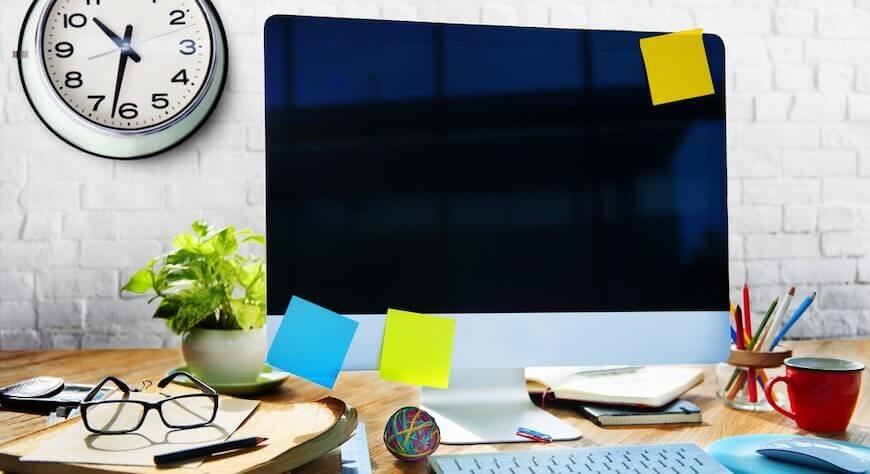 John Calvert has 18 years of experience designing IT systems and software for leading enterprises and government agencies, from Nortel to the National Resource Council and Department of Justice of Canada. He is currently the lead architect for the Sharepoint system at the Canadian House of Commons.
John is also passionate about speaking, teaching and training the Toronto IT community.  His talks are often based on real-world deployments and common errors in the wild, but bringing complex enterprise systems out to his talks required more hardware and hassle than he could manage.
Using CloudShare, he built lab environments that meeting attendees could not just see, but join, share, and rebuild!  John previously shared his CloudShare experience in a detailed post in his personal blog, View his post here.
Let's raise a toast for John Calvert – August's user of the month!
Lab Environments Require Hardware, Software Licensing and Time
When he considered building his own demonstration environments, John researched replicating his deployments in an "on premise" lab set up on his home computer and servers. But he quickly discovered that setting up anything close to a production environment would not just take more hardware than he had "on-premise", it would take configuration, licensing and a lot of upkeep.
Requirements for a Single Server Sharepoint Deployment
The requirements for just a single server Sharepoint 2013 farm with all services requires 24GB RAM are more than any home laptop can handle, and this is just for a demo or development lab:

| | | | | |
| --- | --- | --- | --- | --- |
|  Installation Scenario | Deployment type and scale | RAM | Processor | Hard disk space |
| Single server with a built-in database or single server that uses SQL Server | Development or evaluation installation of SharePoint Server 2013 running all available services. | 24 GB | 64-bit, 4 cores | 80 GB for system drive |
As John knows, building just one of these single server Sharepoint 2013 environment doesn't just take hardware, it takes days to configure and costs an average of $10,000. These are just the minimum requirements: John's replications of his deployments also include many optional components that require a separate installation for every build.  With CloudShare, John's packages install automatically through the Windows Package Selection feature, the library underpinning Microsoft OneGet.  
Enterprise IT, Automated at Home
John explained that with CloudShare's pre-configured  templates, automated package installation, and snapshots  "it took me under 5 minutes to provision a brand new, fully functional SharePoint Server 2013 farm, and under 1 minute to restore it from hibernation."  John continues and explains how he has simplified his lab setup , "I didn't have to spend hours or days building up a standard development environment before I can even begin preparing my demos. And it is completely self-serve, which fits in well with my erratic schedule." And if there are mistakes, he doesn't lose a work day fixing them since "with CloudShare, I can easily dispose of a VM and spin up a new one.  I'm not locked into a single configuration that I would be if I was hosting it myself."
Home Office – In the Cloud
Using CloudShare, John was able to simplify lab setup, transform his lab into a robust, self-service lab environment and drastically save costs, "Thanks to CloudShare my idea of the home lab has completely changed and I avoided a costly upgrade of approximately $10,000 to the hardware and software needed for a SharePoint 2013 farm with Visual Studio."  Now my home office is in the cloud and I can resume and access it or even re-provision it whenever I need, not just when I'm physically at home."
You too can simplify your lab setup and drastically lower your lab costs while transforming your home office into a robust cloud environment. Click here to create your CloudShare account now or contact our sales team for a free demo presentation!
---
What you should do next…
1. Subscribe to our newsletter:
Subscribe to our newsletter below for the latest news, advice and thought-leadership for software professionals. Or visit our blog to browse our most recent articles.
2. Learn how virtual labs can grow your business:
To learn more about how CloudShare helps software organizations grow revenue, increase efficiency and improve quality, visit our resources page. You'll be able to browser dozens of valuable white papers, eBooks, webinars, case studies, and brochures.
3. Get a FREE, no obligation demo:
Discover just how easy it is to create your cloud environment—in minutes! One of our friendly virtual labs experts will be happy to:
Show you the platform in action
Calculate pricing for your business
Set you up with a 14-day free trial
Answer any questions you have
No pressure or obligation