How to Deliver Virtual Channel Partner Training
To get articles like this free in your inbox, subscribe to our newsletter.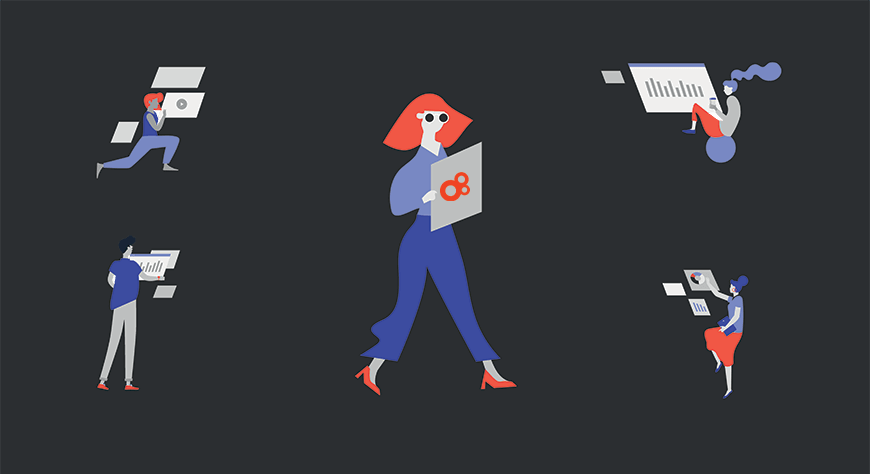 Channel sales is an excellent way for businesses to break into new markets by handing off sales, marketing, and distribution responsibilities to third-party companies. These business partners can act independently of the manufacturer, but it's always more ideal to provide specialized training to ensure partnerships remain effective and in-line with the overall goals of the company.
If you help develop a channel partner strategy for your organization, you probably know how important education is to an effective partnership. Whether it's information about the product or service or just ideas to get the branding across to the customer, investing in a learning management system (LMS) for channel sales training is a necessary step.
Choosing the Right LMS
If you want to empower your distributors to sell better, giving them access to web-based training goes a long way. But selecting any online LMS at random probably won't give you appealing results.
Think about what type of content is immediately relevant to your partners. If you make sure that the knowledge involved helps a distributor operate more effectively, you'll likely see higher engagement and success rates among your partners. The result is a stronger partnership network and higher sales overall.
On top of the content, a potent LMS must be:
Customizable. Not every user of your learning program will have the same goals and skills. If you can organize coursework by title or responsibility, you have a higher chance of delivering relatable content that's immediately useful on the job site.
Relevant. Relevance should be a high priority when deciding on course materials. What do your partners need help with? Maybe you need to educate them on the details of your product or service more? Are they struggling to communicate well with customers? Include these types of topics in your lessons.
Easy to use. If your platform is slow to navigate or has a confusing layout, don't expect partners to come back to it after one session.
Accessible. We live in an age of mobile and IoT (Internet of Things) devices, so an LMS should come with an Android or iOS application for on-the-go access. Some platforms even offer additional functionality, such as using a smartphone camera to upload documents or scan QR codes.
Ideally online. There's a reason why web-based training systems are taking over the market for business education. Online courses do not require setting up physical classrooms or organizing busy work schedules for meetings.
Partner training is not an easy task that can run on a "one-size-fits-all" solution. You need specialized methods to get your partners the information they need. A suitable LMS should be easily accessible, provide detailed analytics, and evolve based on the needs of both your organization, its partners, and users engaging with your learning modules.
WEBINAR
Improving the Adoption of Remote Training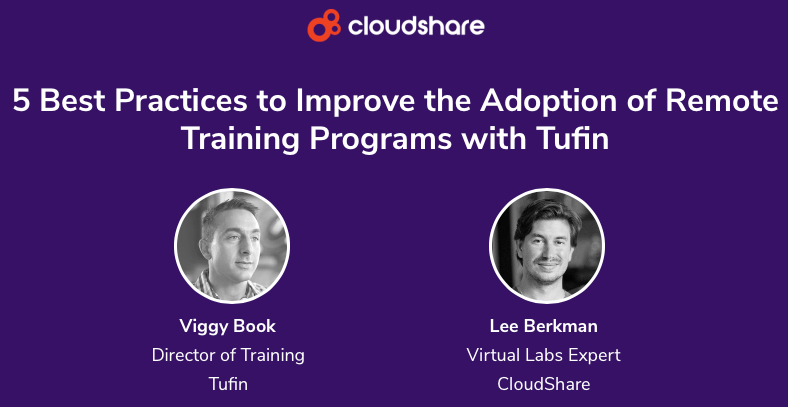 Why Use an Online Training Environment?
Channel partner sales training works best when the content is available in an online classroom environment. Many of the service vendors in this industry offer a variety of extra features as well, including integrations with eCommerce systems and customer relationship managers (CRMs like Salesforce or Microsoft Dynamics).
Virtual classrooms can additionally provide analytics and performance metrics for ways to update and improve the current offerings. Many companies have already discovered how much more impactful a channel partner sales initiative is when they adopt an online learning environment.
CloudShare offers virtual IT labs for businesses of all sizes and industries. Whether you need an online environment for sandboxing, proof of concepts, or partner training, get in touch with our teams to set up a cost-effective solution that will empower your indirect sales channels.
---
What you should do next…
1. Subscribe to our newsletter:
Subscribe to our newsletter below for the latest news, advice and thought-leadership for software professionals. Or visit our blog to browse our most recent articles.
2. Learn how virtual labs can grow your business:
To learn more about how CloudShare helps software organizations grow revenue, increase efficiency and improve quality, visit our resources page. You'll be able to browser dozens of valuable white papers, eBooks, webinars, case studies, and brochures.
3. Get a FREE, no obligation demo:
Discover just how easy it is to create your cloud environment—in minutes! One of our friendly virtual labs experts will be happy to:
Show you the platform in action
Calculate pricing for your business
Set you up with a 14-day free trial
Answer any questions you have
No pressure or obligation