How Your Software Company Can Create a Personalized Experience for Prospects
To get articles like this free in your inbox, subscribe to our newsletter.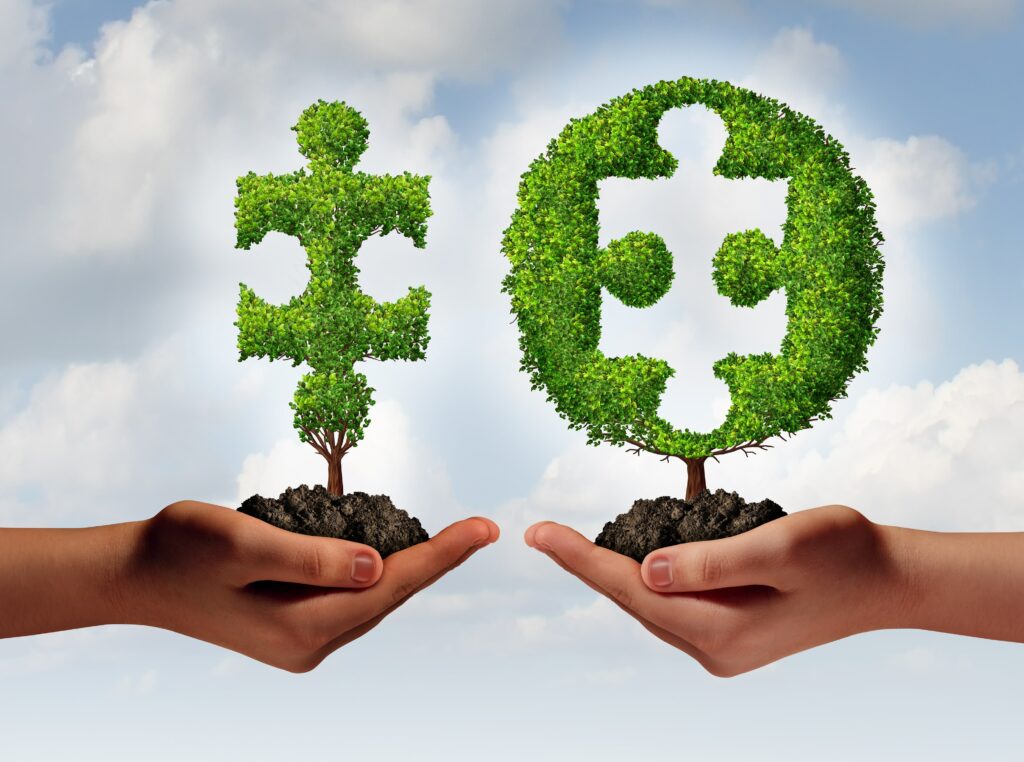 Have you ever found yourself browsing for business software, but struggled to work out if a solution was right for you? You might have felt unsure if a system was designed for your company's size, industry or existing workflows.
Sales personalization strategies are a powerful technique for addressing this kind of issue. They allow you to demonstrate your company's software in the most appropriate way for your incoming leads. Let's learn more.
Why offer personalized customer experiences?
There is no doubt that offering a personalized customer experience can have a significant impact on revenue. For example, research has shown that personalization strategies can drive a 5-15% increase in sales. 
Personalized customer experiences are of course extremely common in the B2C sector, where successful eCommerce sites like Amazon are able to recommend relevant products for customers to encourage spending. In the B2B sector, personalization strategies don't work in quite the same way, yet remain a powerful tool nonetheless.
B2B software sales: personalization strategies
There are many different personalization strategies which can be highly effective for B2B software businesses, throughout the sales funnel. These include:
Personalized email campaigns (addressed to the individual and messaging segmented by audience)
Website content recommendations
Automated, yet personalized sales follow-up emails
Personalized sales demos
4 ways to offer personalized experiences with CloudShare
CloudShare allows you to spin up cloud environments where you can host an instance of your software. This can then be used as a sales tool when interacting with your prospects.
Here are four ways you could use CloudShare to support your personalization strategies:
With this personalization strategy, your sales representative first conducts an exploratory phone call with the customer to learn about their pain points, ambitions and existing workflows. They then set up the sales demo in the CloudShare environment to show how it supports that particular customer's needs.
Example: Kristen is a salesperson at a company that provides a project management solution for the construction industry. She has a sales demo coming up with a new prospect whose particular pain point relates to the management of subcontractors. Kristen therefore sets up the sales demo in CloudShare to show how it would improve the management of workers from multiple companies. By offering a personalized experience, it is far more likely Kristen will close the deal.
A proof of concept is a powerful personalization strategy which shows how your software works and allows the customer to try it out. This gives them confidence that this solution is appropriate for them and worth investing in. You can personalize the solution to that particular customer's problems, and allow them to play around with the tool.
Example: Carlos's company is bidding to develop a healthcare app for a large pharmaceutical business. While his competitors are simply providing storyboards and wire frames, Carlos's company uses CloudShare to provide an immersive, personalized experience. He sends the customer a link to a basic mockup of the software, and this allows them to play around with the technology as if it was in alpha or beta stage. This immersive experience impresses the customer and makes them much more likely to choose Carlos's company.
Sales enablement training
Sales enablement training is becoming a real business imperative today – your customers are better informed and demanding than ever before. To offer your customers a truly customized experience, your sales teams cannot just give standard demos. Sales enablement training improves their skills and means they can answer questions with ease.
Example: Jennifer is a junior sales executive at a business that sells a CRM. She has a good understanding of her company's software but could do with some additional training to ensure that she is able to provide prospects with a more personalized experience during meetings. Because her company uses CloudShare, they can build up a variety of environments where Jennifer practices using the technology in a sales scenario.
Personalized test environments
A final way to offer your customers personalized experiences is to provide them with demo environments where they can test your technology for a fixed time period. By pre-loading the environment with specific templates that are related to their industry, you can offer a truly personalized experience.
Example: Don has just received requests from two leads who would like to try out his company's video editing platform. The first prospect wants to use the tool for editing corporate videos, while the second lead is interested in editing content for a social media audience.
Don decides to use two templates his company has set up in CloudShare which correspond with these use cases. The first company's template is pre-loaded with corporate videos which the prospect can try editing. The second company's template comes with mobile video and shows how easy it is to publish the videos to social platforms. These personalized experiences convince the prospects that his tech is right for them.
Upgrade your personalization strategies
There is little doubt that offering your sales prospects a personalized experience will make it more likely that they convert and become paying customers. CloudShare allows you to offer highly personalized experiences for your potential leads for all kinds of software, and becomes a real support for your sales teams.
Contact us today to learn more about how CloudShare can help you offer personalized customer experiences.
---
What you should do next…
1. Subscribe to our newsletter:
Subscribe to our newsletter below for the latest news, advice and thought-leadership for software professionals. Or visit our blog to browse our most recent articles.
2. Learn how virtual labs can grow your business:
To learn more about how CloudShare helps software organizations grow revenue, increase efficiency and improve quality, visit our resources page. You'll be able to browser dozens of valuable white papers, eBooks, webinars, case studies, and brochures.
3. Get a FREE, no obligation demo:
Discover just how easy it is to create your cloud environment—in minutes! One of our friendly virtual labs experts will be happy to:
Show you the platform in action
Calculate pricing for your business
Set you up with a 14-day free trial
Answer any questions you have
No pressure or obligation