Keep your cloud-based (virtual) training cool during the dog days of summer
To get articles like this free in your inbox, subscribe to our newsletter.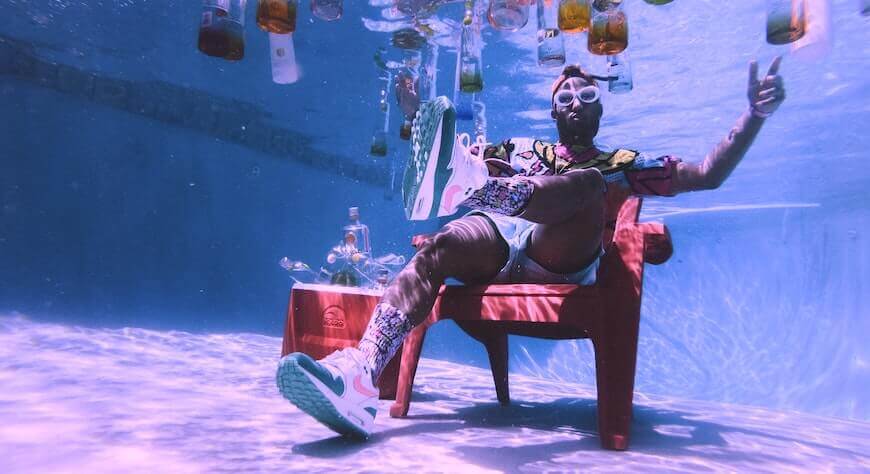 It's that time of year again: We can now stop complaining about the cold and start complaining about the heat. Still, summer is perfect for getting away for a well-earned vacation and millions will head to the beach, camp in the mountains or just take time for local activities they don't often get to enjoy.
That means fewer people to pull you away from tasks at work that might need some attention. So, even as you unwind from everyday stresses this summer, remember it's also a great opportunity to revisit and retool your cloud-based training programs.
Here are four tips that can help you refresh your training efforts and keep your cool year round.
Break out of your rut
You don't always want the same vacation — who does? While we all have our favorite spots, embracing new experiences expands your mind and makes you a more complete person. That said, you also need to periodically reevaluate training objectives and methods, both internally and in your sales presentations.
Dilyana Hadjeva, head of marketing for Learndot, says, "Don't just keep doing what you are doing. Take a step back, evaluate and rethink your customer education strategy because there may be a more effective way to train customers."
The first step toward improvement is understanding where you are. Don't be afraid to be critical in examining what isn't working or could be improved. Consider whether your training topics are still relevant, and look at your numbers regarding enrollment, drop rates and feedback from learners.
You can then classify your courses in one of three categories: keep, transform or remove.
Determine the right location
Much like buying a home, the perfect vacation is about location, location, location. You don't want to camp in the woods if you hate insects, and Disneyland may not be for you if you are agoraphobic. You want to be sure the experience matches what you need.
The same applies to your training courses. For example, your learners may not all be under one roof or even in the same country. You could have them travel for in-person training, which is costly, or provide a recorded presentation with no interactive potential, which lacks impact. Then again, you could embrace technology that allows access to provide fully functional virtual instructor-led training (vILT) wherever they are and at a time that works best for them.
Virtual training courses function just as well as a physical classroom environment and only require an internet connection. In fact, a study by CloudShare and Training Industry showed that 74 percent of IT learners prefer a virtual training environment compared to traditional teaching methods.
Go at your own pace
We've all been on that vacation when dad had every minute planned out. You know, like that time you couldn't spend just a few more hours in Yellowstone because he booked a private tour of the Museum of Clean in Pocatello, Idaho?
In much the same way, we don't all absorb information at the same pace. Some learners want to go back and review previous sections, while others don't want to have to wait for everyone else to catch up. This lack of personal pace is one of the challenges of a traditional classroom environment.
In the study mentioned above, more than three-quarters of learners felt that self-paced training is effective. It maximizes comprehension and improves the attitude of the learners about your training.
Why not let them choose the pace that works best for them?
Try a hands-on experience
Sometimes getting your hands dirty makes for the best vacation, like when it comes to finding and setting up that perfect campsite. Doing it alongside others can be particularly rewarding and provide a great hands-on learning experience.
By the same token, when employees or learners put their training to use immediately, in an environment identical to their real world workstation, they're more engaged and retain more information from the training courses.
A hands-on proof-of-concept (POC) is also an unparalleled sales enablement tool for potential buyers to familiarize themselves with your product offering. You just send prospects a link to an environment – there's no fuss setting up, and giving them free reign shows your confidence. Plus, you'll get extensive POC analytics and metrics offering insight into their usage. You'll see hot-button features that piqued their interest, know what was overlooked, and if they're stalled, you can step in and offer guidance.
Putting a little extra thought into how to make the most of your summer vacation is sure to make it a more memorable experience. Giving a little extra attention to your corporate training program can go a long way toward developing more engaged, skilled employees, too.
After all, smart training is like a good vacation – everyone goes home happy.
Interested in keeping your cool year round by refreshing your training this summer? Contact us for a demo and we'll show you how to get the breather you deserve.
---
What you should do next…
1. Subscribe to our newsletter:
Subscribe to our newsletter below for the latest news, advice and thought-leadership for software professionals. Or visit our blog to browse our most recent articles.
2. Learn how virtual labs can grow your business:
To learn more about how CloudShare helps software organizations grow revenue, increase efficiency and improve quality, visit our resources page. You'll be able to browser dozens of valuable white papers, eBooks, webinars, case studies, and brochures.
3. Get a FREE, no obligation demo:
Discover just how easy it is to create your cloud environment—in minutes! One of our friendly virtual labs experts will be happy to:
Show you the platform in action
Calculate pricing for your business
Set you up with a 14-day free trial
Answer any questions you have
No pressure or obligation