Learning Management System Vs. Training Management System: What's Right For Your Organization?
To get articles like this free in your inbox, subscribe to our newsletter.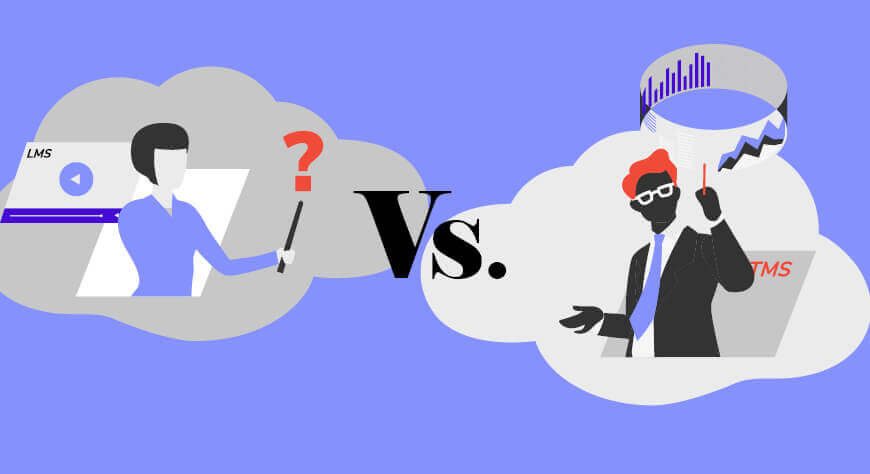 A skilled staff lineup is an effective one, hence why corporate training is always in high demand. Companies administer training to not only onboard employees and help management but also help customers get the most value out of a product or service.
Thanks to advancements in Internet-based software delivery, two new technologies known as learning management systems (LMSs) and training management systems (TMSs) have made getting the training you need more manageable and more efficient than ever.
Giving your business the premium, industry-relevant content it needs is vital to its success in a competitive landscape. As an HR team member or manager, you need to know the difference between learning and content management systems.
Which option works best for your organization and why? Let's discuss the distinction and why the two concepts are essential.
How Are They Similar?
We first need to define what encompasses a cloud-based management system. Both TMSs and LMSs aim to help instructors virtually organize course content, ranging from PowerPoint presentations to PDF documentation and video conferencing features.
It also assists in administrative tasks regarding the course, such as budgeting for materials and making sales if you're selling the training program to clients.
The integration with the cloud ensures that the materials are available from any location at any time. Users don't have to travel either once everything is accessible from any Internet-enabled device.
TMS vs. LMS
Both TMS and LMS are common names to hear if you work in corporate education. Companies need them to administer exclusive business-grade training. Both will give you a competitive advantage but in different ways.
51 Best Practices to Boost Customer Software Training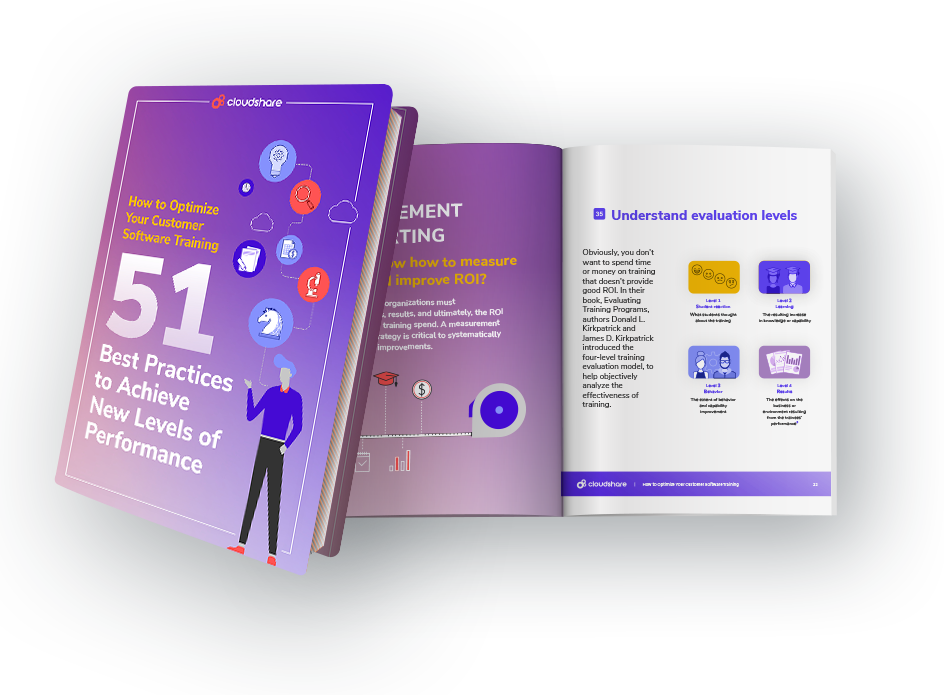 What Is an LMS in Training?
A cloud learning management system is a type of Software-as-a-Service that lets you personalize learning environments for individual participants. It's essentially an Internet classroom that can contain multimedia elements like images, videos, and interactive quizzes.
An LMS virtual lab attempts to achieve multiple tasks related to corporate training:
Creating the course and hosting all the required content

Delivering the course online so that participants have easy access remotely

Enabling communication and collaboration among users and instructors

Collecting performance metrics
A cloud LMS also has several advantages over a traditional brick-and-mortar classroom approach:
LMSs are typically self-paced and available on-demand, allowing their users to engage at their own leisure and fit the class into their busy schedules.

LMSs are simultaneously engaging since instructors can still interact with participants directly using online chat or video conferencing.

Knowledge retention is more likely thanks to interactive elements and visuals.

Feedback from quizzes is instant, and an LMS can collect progressional data to help you gain insights into the success of your course.
A TMS aims to achieve the same goal of efficient corporate education. However, the tasks it covers differ.
What Is a TMS?
Businesses use cloud-based training management systems to handle the commercial aspects of learning programs. Such a system aims to:
Accept participant registrations

Promote classes to potential users

Manage dates of session meetings

Analyze logistics and deliver necessary materials

Give out notifications regarding possible delays, cancellations, or transfers

Manage invoices and take payments

Track key performance indicators for your business to see whether the course is achieving its goals
A corporate training management system is just as important as an LMS for organizations looking to sell the class as a service, especially to clients. You can handle the sales cycle efficiently thanks to some automated training management systems.
Business Benefits of a Training Management System
Compared to a standard LMS, the specialization of a TMS provides organizations with important benefits that help with multiple operations. The ability to track and understand employee participation with a cloud-based training management system helps with the following areas:
Compliance:

Regulations are constantly evolving, and reports provided by a TMS can help indicate whether employees have been properly trained in relevant tasks and compliance-related processes.

Skill tracking:

A TMS allows managers to track and understand courses completed by employees. When it's time for an internal promotion opportunity, managers can view applicants' completed courses to understand their current skillset.

Enhances employee engagement:

Surveys and feedback are important to a TMS. After an employee completes a course, you can give them an opportunity to share their thoughts and experiences with the course. You'll then be able to identify shortcomings of the course content and show employees that their feedback is valued.
Learning management systems are essential and organizations using them internally should consider investing in a training management system for advanced tracking and insights. 
Are you ready to upgrade or establish a robust TMS for your organization? Contact us today to discover how we can help.
This post was originally published on January 2021 and updated on November 12, 2022.
---
What you should do next…
1. Subscribe to our newsletter:
Subscribe to our newsletter below for the latest news, advice and thought-leadership for software professionals. Or visit our blog to browse our most recent articles.
2. Learn how virtual labs can grow your business:
To learn more about how CloudShare helps software organizations grow revenue, increase efficiency and improve quality, visit our resources page. You'll be able to browser dozens of valuable white papers, eBooks, webinars, case studies, and brochures.
3. Get a FREE, no obligation demo:
Discover just how easy it is to create your cloud environment—in minutes! One of our friendly virtual labs experts will be happy to:
Show you the platform in action
Calculate pricing for your business
Set you up with a 14-day free trial
Answer any questions you have
No pressure or obligation