How to Leverage the Cloud for Competitive Advantage
To get articles like this free in your inbox, subscribe to our newsletter.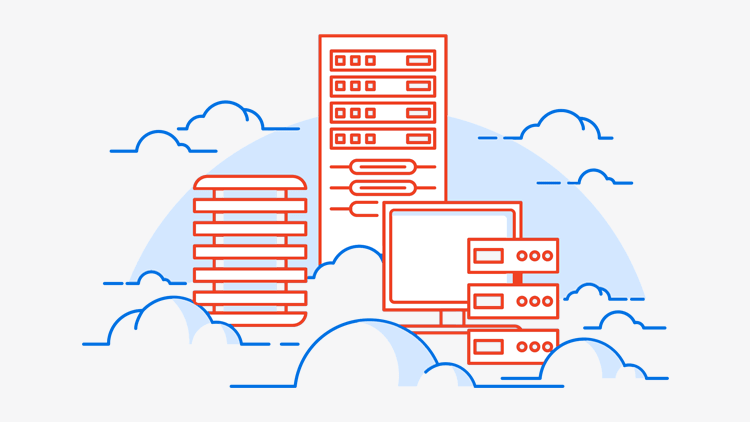 CloudShare was honored to have the opportunity to sit down with Global IT and Cloud expert, Alan Boehme. Besides having run the IT department at global giants, Alan is a Board Member of the Cloud Security Alliance.
We discussed his work with the startup scene and got his perspective on the strategic use of cloud in IT strategy. And, of course, we couldn't resist asking him how sees CloudShare fitting into his vision.
We're sure you'll find the full interview very interesting.
To give you the flavor, I am happy to summarize his 5 Key Cloud Strategy Takeaways here:
Using technology strategically is a journey, not a transaction.
Take IT processes that are not competitive differentiators for your business and operate them at the lowest possible cost.
Take a disproportionate percentage of your investment dollars and put them into IT processes that will differentiate your business.
You need patience and the realistic expectations: It will to take you time to get to where you want to be. There will be bumps in the road…
Build in flexibility – you need to be ready to take turns along the way.
How CloudShare Fits Into Your Cloud Strategy
If you don't constantly change, your competition catches up and your competitive advantage goes away. And in general, the cloud allows you the agility and flexibility to constantly change. Here's what Alan says about how CloudShare can help your business gain and maintain a competitive advantage in the age of cloud:
CloudShare takes agility a step further by giving you the ability to quickly test and determine whether a new idea or application will give you a competitive advantage. You don't need to deploy it and run it in production.
CloudShare helps you test quickly, reasonably, and cost-effectively in a production-like environment so you can decide for yourself and move on. Then, once you've decided to run with a new idea
CloudShare gives you the ability to quickly and efficiently demo it and provide training to existing and prospective customers.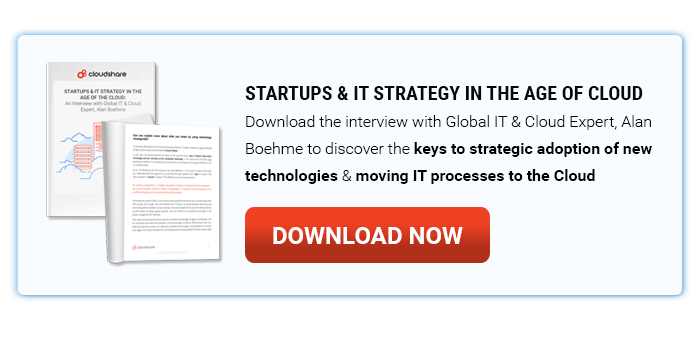 ---
What you should do next…
1. Subscribe to our newsletter:
Subscribe to our newsletter below for the latest news, advice and thought-leadership for software professionals. Or visit our blog to browse our most recent articles.
2. Learn how virtual labs can grow your business:
To learn more about how CloudShare helps software organizations grow revenue, increase efficiency and improve quality, visit our resources page. You'll be able to browser dozens of valuable white papers, eBooks, webinars, case studies, and brochures.
3. Get a FREE, no obligation demo:
Discover just how easy it is to create your cloud environment—in minutes! One of our friendly virtual labs experts will be happy to:
Show you the platform in action
Calculate pricing for your business
Set you up with a 14-day free trial
Answer any questions you have
No pressure or obligation